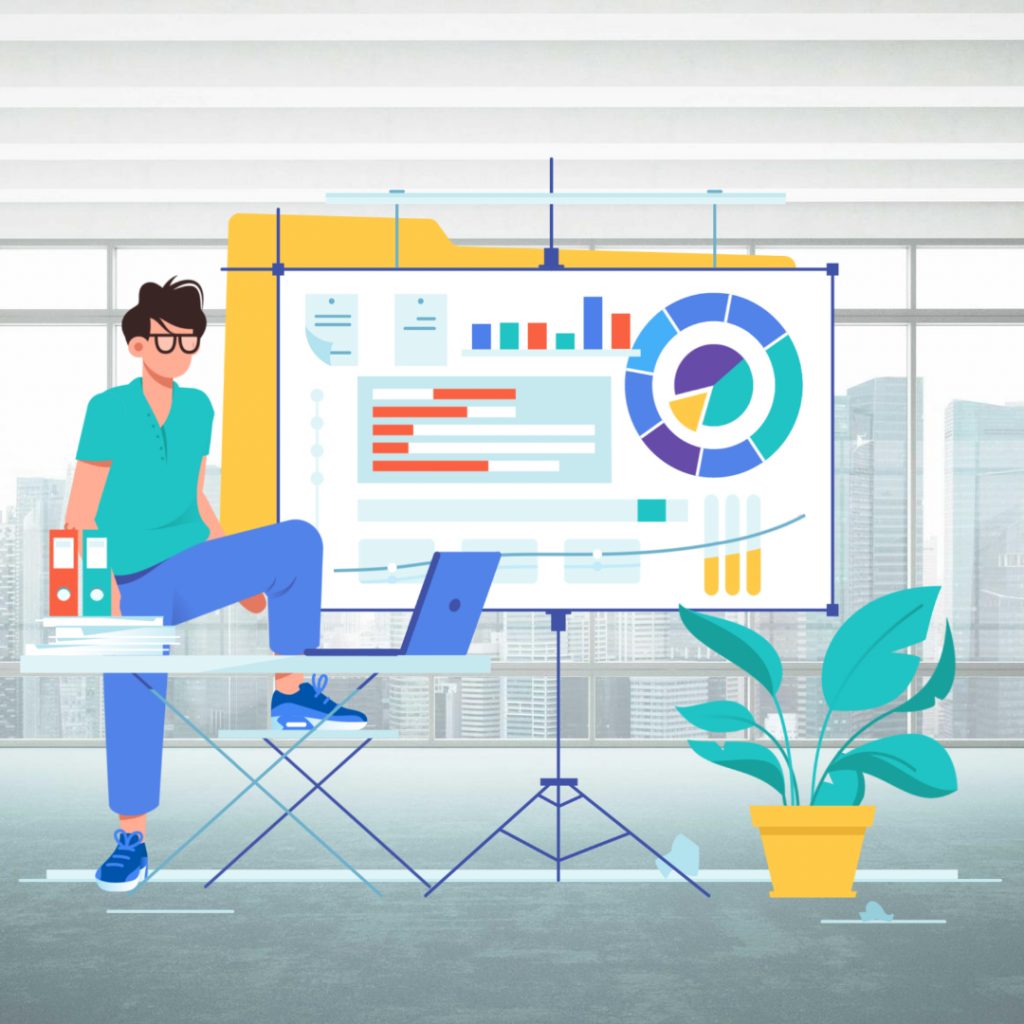 Online marketing has been with for almost 26 years already, so this is a relatively young area compared to other marketing tools. However, despite the relatively short lifespan, it is currently an absolute must-have of promotional activities in almost any type of company, including language schools. Many terms and slogans related to this area are well-known, but what exactly online marketing is and what benefits does it bring?
Online marketing comprises first of all:
Website positioning
Google and Facebook Ads
SEO
Content Marketing
Email Marketing
Influencer Marketing
Video Marketing
Social media
As this is a constantly changing area, the scope of its coverage is changing too. It all began with traditional marketing, but what characterizes online marketing is the fact that it is interactive and dynamic. Certainly, it is directly linked to sales, and such should be the final result of your online activities, but many companies keep forgetting that it should be a carefully planned process. At a webinar, I have recently heard a sentence that recapitulates this perfectly: "Know Me, Like Me, Trust Me, Pay Me". To make a potential student choose a course in your school, first of all, you have to take them through the first three stages. So let's start!
"Know Me", or why a Facebook fanpage is not enough
We have been already talking about this topic many times, but I think a separate article should be written (and quite certainly will) on this topic. There are loads of arguments, but I will try to focus on major ones.
I want to enroll for a language course so I launch Google browser and enter the phrase I am interested in, i.e. a language school and the town/city I live in, e.g. Warsaw. And what do I see? A list of language schools' websites. I view the first page, fifth, tenth one, and cannot find a single word about Facebook. Why? And here we are going back to the first item on the list of online marketing components, i.e. positioning.
Positioning
The most important function of positioning is to make your website displayed as high in search results as possible once a searched phrase of keywords is entered – "language school" in this case. This can be also an "English course" or "business English" depending on the profile of your school's operations. Does this mean you cannot position your website on Facebook? You can, but this is a completely different type of positioning. First of all, it needs to be borne in mind that it is the popularity of a fanpage that defines its position in Google. This is possible but requires knowledge, money, regularity, and commitment. The question is why compound a process that can be made simple.
Limiting yourselves to Facebook or a Google business card is good for schools only in the first weeks or months of your operations. If you think seriously about your company, it is time to create a website. Why? You will find the major reasons below:
You act on your own terms. The website belongs to you so it is up to you what can be found there. A well-made and optimized in terms of Google guidelines page will guarantee you heavy traffic of customers searching for your services online. A fanpage is owned by Facebook. This means Facebook may change virtually anything: rules, page appearance, functionality, and it can also manage your community by limiting reaches and visibility of posts. All of that for a single reason: to make you buy an extra ad.
Role. Yes, you can create a company profile on FB, but it fulfills a completely different role than a website. A fanpage will be perfect to build and promote the image and build a community. It will be a perfect tool for content marketing and relation building. On the other hand, a website fulfills a sales role. This is where your customer makes buying decisions, and not at FB.
Transparency. Let us say, you want to make a purchase. What type of site do you enter? I can bet Facebook was not your answer tes;) And rightly so! Buying decisions are made at websites. This is where your potential students can find a transparent price list, learn about teaching methods, course schedules, and can take a placement test.
I could continue like that ad infinitum, but I hope the above arguments will suffice. As I have already mentioned, quite certainly a separate article on this topic will be created, because many schools still opt to make their sales solely on Facebook.
"Like Me", or the role of social media and content marketing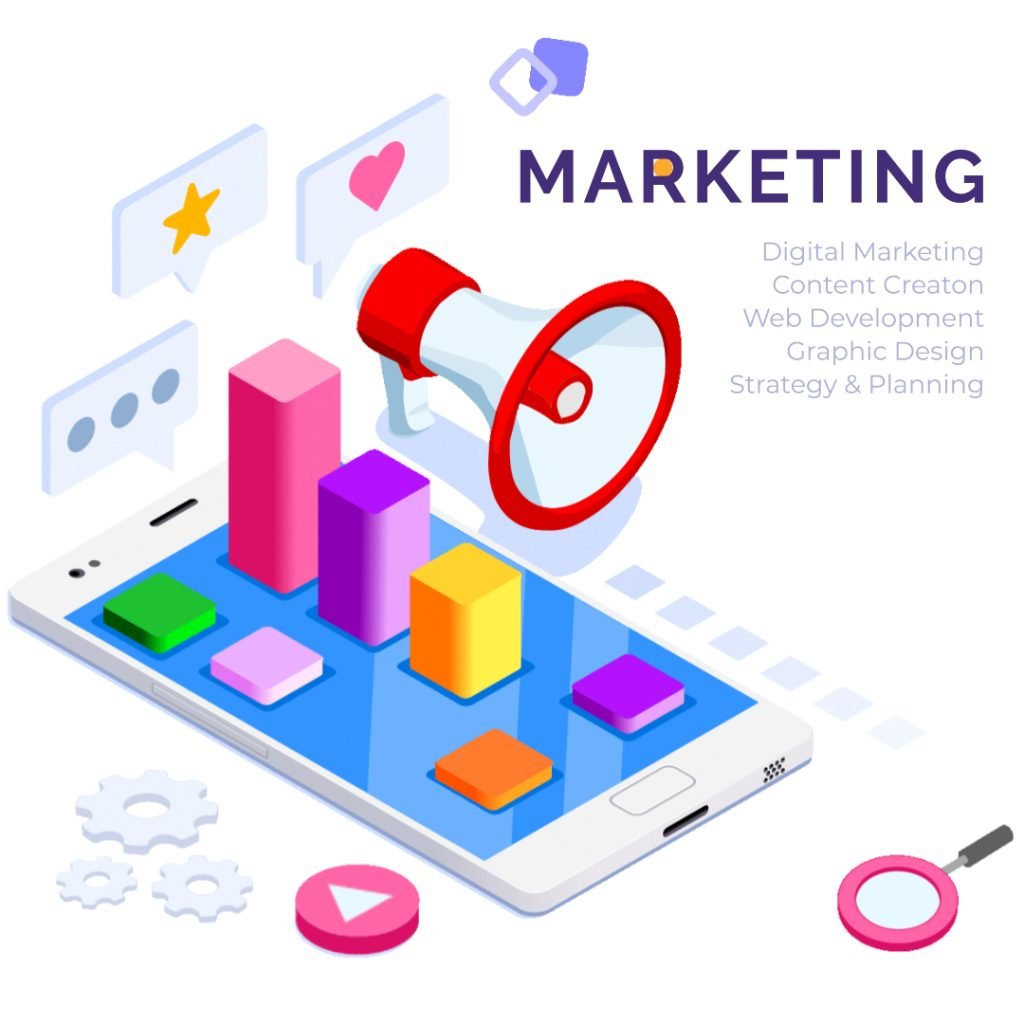 Content marketing first of all comprises activities related to the creation of content, but not a dinky one. In the times of enhanced competition, content marketing has become a sort of art, much talked about already, but probably best recapitulated by a quote from Seth Godin, an author of books and a blog about marketing: "Marketing is no longer about the stuff that you make, but about the stories, you tell." And as a matter of fact, he is right because when making buying decisions your customers are most often guided by emotions aroused by the content you create. Content includes:
texts at the website,
articles at blogs,
descriptions presenting courses, teachers and your school,
entries and posts on social media.
Each type of the above content plays its tole, from SEO through expert image building, so it is worthwhile to make sure they are properly developed.
Pro Tip: When building content for respective channels in social media, bear in mind that various age groups correspond to users of particular channels:
Facebook – it has supporters mainly among Millennials (aged 20-35) and X Generation (aged 36-49),
Instagram – recipients are the youngest users, so-called Z Generation (people born post-1993). They need constant stimulation and are called "image-driven generation",
TikTok – an increasingly popular application, with most users aged 13-15.
"Trust me", or relations are a key to success
At this stage, you make yourself knows as an expert in your field and you show you have something valuable to offer before you start expecting a purchasing decision from a student. The first step – and of course a showcase of your school – is the website. If it is professional and modern, it makes the proper impression that your school is such too. Another very important thing is comprised of recommendations and opinions of your existing students. Make sure the website of your schools includes a tab with opinions and (this is extremely important) photos of your students. This builds your credibility and good image. You can also make a video and make it available through YouTube and social media.
You can also run an expert blog on how to learn, what techniques to use, how to choose a proper language course. But you have to remember about the regularity of entries. There are lots of possibilities and it is up to you what direction you will choose. Present to potential students the effects of your activities; only then they will know that your content marketing is not just about posts, but also about experience backed by knowledge. Make sure your students are happy both before and after the purchase.
Why is it worthwhile?
What are the major benefits coming from online marketing:
It works even as you are asleep. And this is because the content reaches out globally and round the clock.
You decide who is reached by your advertising. Owing to the possibility to customize the target group, you know your activities make sense and reach where they should.
You build relations with your students. If your customers feel good in your school, they will not be tempted even by the lower prices offered by the competition.
Cost optimization. It is you who decides how much you are going to spend on the online activities and what their effects are going to be.
You can measure the effectiveness of your actions.
Sounds promising, doesn't it? We will tell you how to achieve this all step by step in successive articles, and there will be lots of valuable knowledge because the time has come for the "Manager's Guide" miniseries.
And to conclude with, a few words from LangLion why exactly this cycle has been created. The sale is a process. If perfectly planned, it allows you to predict and plan the achieved results. We often hear from school owners that they are unable to predict what will happen in a month's time and how the period of summer holidays will proceed. Some of you decide to return to the topic as late as in September, just before the school year begins. How can I know what comes next? This is simple: on the basis of calculations from previous years/months and observations of the market. If I know how many lead conversions into sales opportunities a salesperson/promotor has if I know how many people come from a website form and if I know how much I need to make the school function efficiently, then I am able to plan for the future. And you are going to learn how to do that step by step by reading successive articles;)