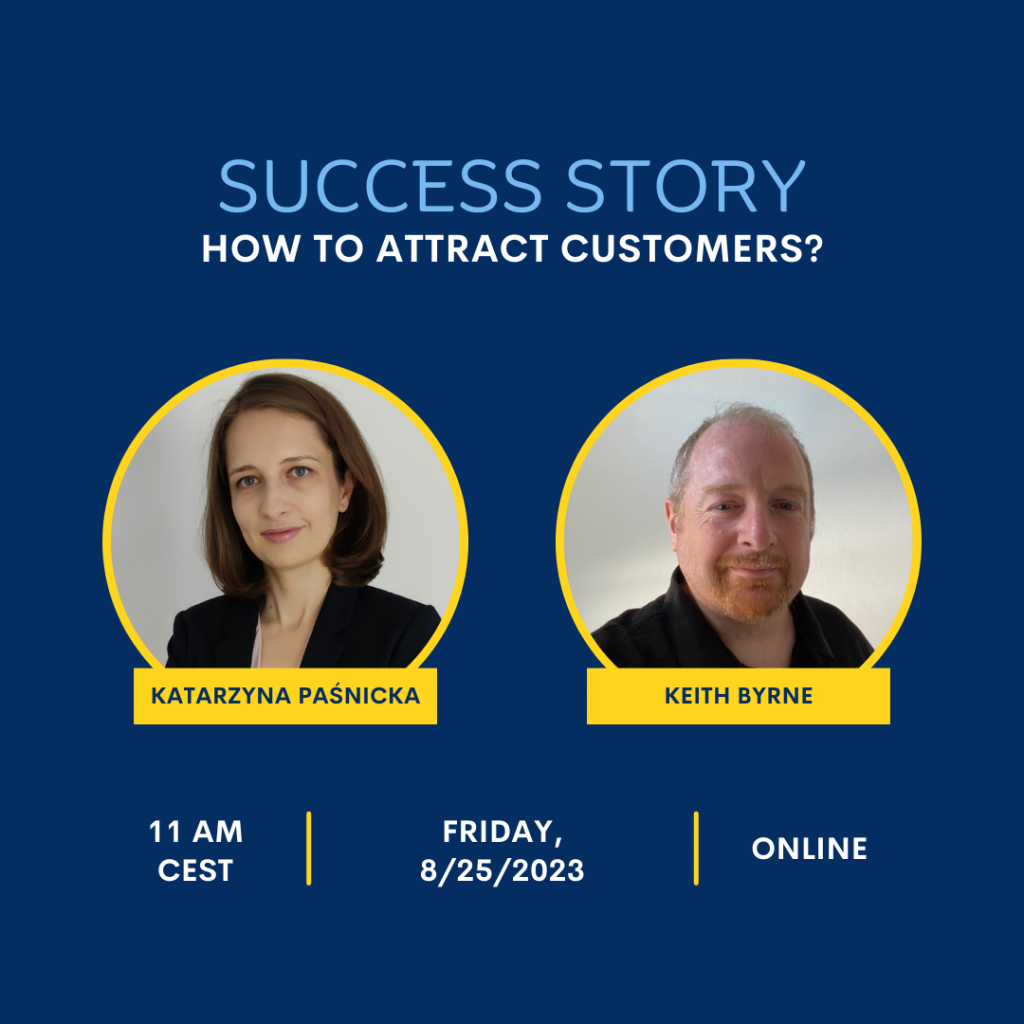 Are you passionate about education, language, and the pursuit of entrepreneurial dreams? Join us for an exclusive webinar that delves into the remarkable success story of Keith Byrne, the visionary behind Select Training Solutions. Prepare to be inspired, motivated, and equipped with invaluable insights that can transform your own aspirations into reality.
In an increasingly interconnected world, language skills have become more important than ever. Select Training Solutions has not only recognized this but has also capitalized on the diversity of languages and cultures. Keith will reveal how they turned their passion for languages into a thriving business that caters to learners from all walks of life. From designing culturally enriched curriculums to fostering an inclusive learning environment, you will discover how embracing diversity can be a driving force behind your success.
Meet Our Success Story Speaker
Keith is one of the long-time customers of LangLion – our platform for language school management. Read on to find out how his story began.
How did he find himself in Poland?
Keith studied linguistics in Ireland before becoming a language trainer in Germany. He moved to Krakow in 1997 for a year, and now, with a business, a house, a wife, three children, a dog and a cat, is thinking about staying!
When did he start his business?
In 2002, he founded Select Training Solutions with his wife, and they have been running the business together since then. Keith is responsible for a lot of the innovations and new projects in the company, which means his job is to talk about his daydreams and listen to his stakeholders.
What values does he hold? What is important to him?
A firm believer in collaboration, he loves nothing more than listening and talking to teachers, students, clients and suppliers, and discovering the potential for cooperation. Select Training Solutions works with children, adults, multinational corporations and SME's, which means there is always something to talk about!
Path to Success: Navigating the Challenge
Every success story is adorned with challenges that test an entrepreneur's determination. Keith will candidly discuss the hurdles they faced during the initial stages of building Select Training Solutions. From sourcing qualified instructors to marketing their programs effectively, you'll gain valuable insights into overcoming common entrepreneurial challenges. Whether you are just starting or looking to take your language school to the next level, these lessons are universally applicable.
Q&A: Your Chance to Learn Firsthand
The webinar will conclude with an interactive Q&A session, giving you the opportunity to directly engage with Keith. This is your chance to get personalized advice, ask burning questions, and glean insights tailored to your unique journey. Don't miss this invaluable opportunity to connect with a visionary entrepreneur who has turned their passion for language education into a thriving success story.
Register Here
🗓️ Date: 8/25/2023
🕒 Time: 11 AM CEST
📍 Location: Online Webinar
Join us this Friday to be a part of this inspiring webinar. Let Keith take you on a journey of passion, perseverance, and the pursuit of excellence in the realm of language education. Register now to secure your virtual seat and prepare to embark on a path that could reshape your professional journey.