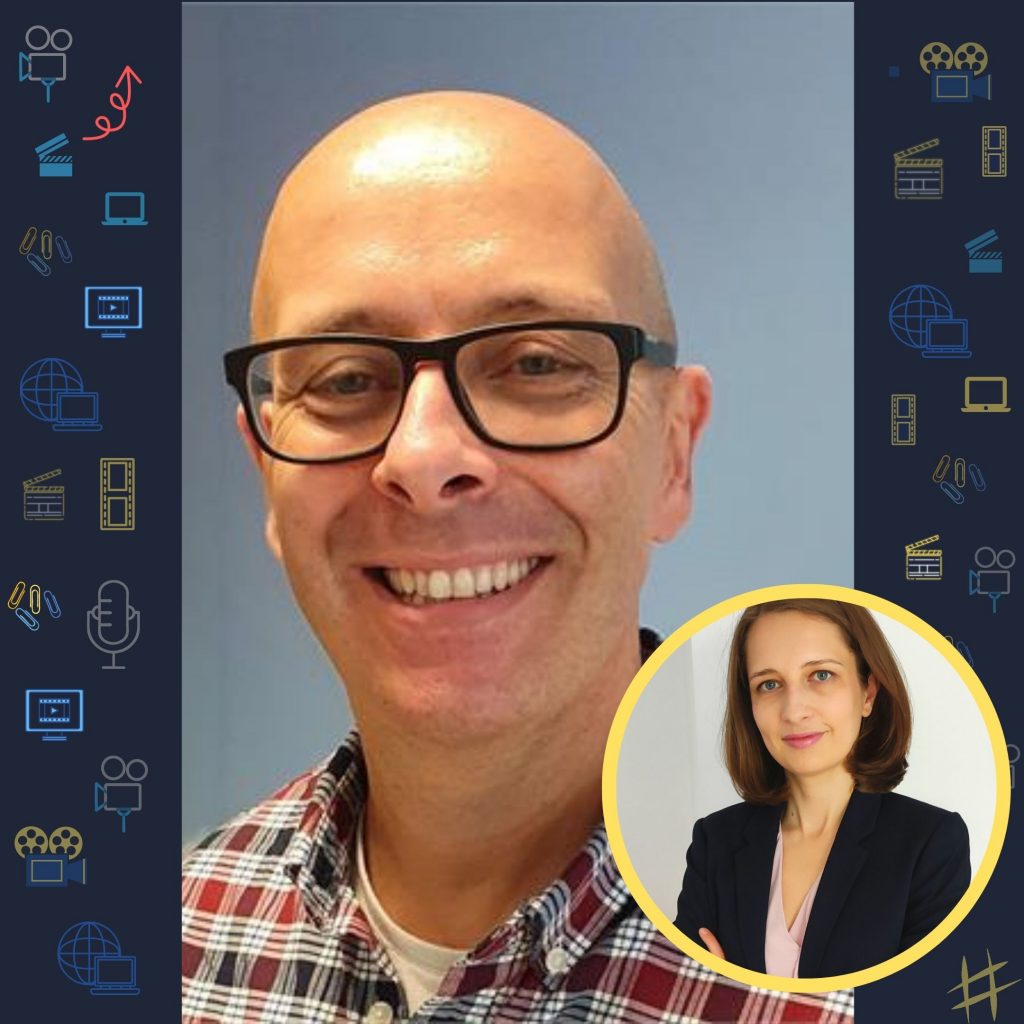 This time we have something special for you! We know how inspiring the stories of people associated with the education industry are. They consistently pursue their goals and thus develop the language school. That is why we invited a special guest to the upcoming webinar, who will tell you how to attract ideal clients to your school and keep them renewing each year. We will also talk about how to attract teachers who will represent your language school in an exemplary manner. 
Bill is one of the long-time clients of LangLion – our platform for language school management. Bill resides and works in Portugal but originally comes from the UK. He worked for 20 years, in customer service, as a cabin crew with British Airways. In 2010 he joined his wife who started an English language school in Portugal, and he decided to support her. He took on the role of part-time teacher and full-time marketing and customer service manager. He spent many hours developing his skills by attending courses and implementing his knowledge to improve results in his school. Now he would like to share his almost 13 years of experience with you!
Why Bill is the right person?
"I am the right person as I have lived and experienced all the problems that the webinar is solving! I brought my passion for customer service to the language school from working at British Airways, working at the highest level of Cabin Crew.
During that time I served A-list celebrities including rock stars from the most famous bands, actors, politicians, and even royalty. I started at BA when I was very young, only 21. BA takes customer service and customer service training very seriously. So I developed a great understanding of people. What they want and need from a service-based industry. BA used buzz phrases like "extend the care zone" and "go the extra mile", which I like to summarise as "overdeliver". Overdeliver on your promise to your clients and stand out from the crowd to make a bigger and more lasting impression.
Working for the school I realized that marketing and the right staff are the keys to success in any business.
But I learned the hard way. It is a classic learn from your mistakes situation. My renewals were around 62% (before I had learned to implement my system). So I knew there was room for improvement. Also, I had employed two really unsuitable employees who I had to let go, so knew I had to up-skill myself on recruitment quickly, as well as marketing. Our recruitment process was taking up so much time as well. Time is more valuable than money as you can always earn more money, but time is the same for everyone.
I learned that you have to approach recruitment in the same way as marketing. That is, automate 90% of it and attract the best staff to your business, rather than chase them. After I learned this, things quickly changed.
Luckily, my passion for customer services was an easy match to marketing as I see them both as twin brothers. I became an avid student of direct, inbound marketing and on one expensive course I took, I learned how to recruit A-player staff. This has been an absolute game changer for us as it has allowed my wife (who is the owner of the school) to effectively delegate everything to really the responsible staff who actually thrive off this and who take the company forward, for her. She has since had time to indulge in her true passions in life."
Feel inspired already? If you would like to hear more about how to achieve your goals, be with us:

date: Thursday, February 9th, 2023

event: free online webinar

time: 11:00 CET
Sign up for the free webinar and get inspired to grow your business!