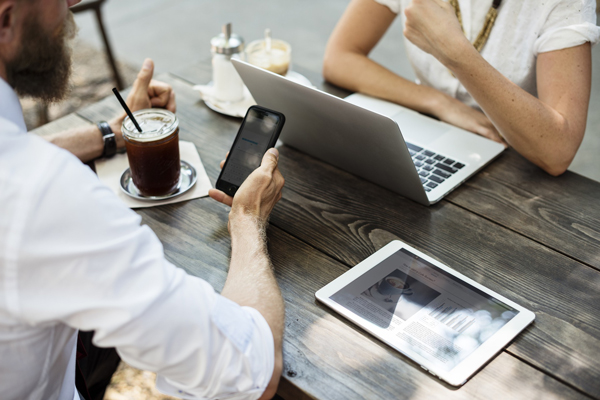 Imagine the following situation: Mark, your potential customer, searches for a language school on the Internet by location because he does not want his trips to classes to take longer than 30 minutes. Only two schools are displayed on the map near his apartment. But he knows there are a lot of them. Why is it so? See how to create a Google business card and why it is worthwhile to have one.
To begin with, let us follow the path covered by Mark. First, he entered in the search engine the phrase "language school london". He saw AdWords displayed, followed by a map with schools marked up. How did they get there?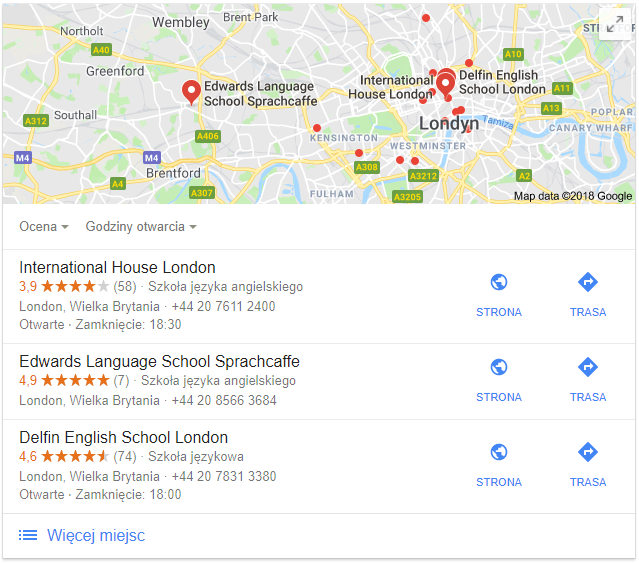 Your language school in Google
---
Google offers a free solution, and it would be a shame not to use it. A business card is a place for a short presentation of your school. You can add photos of school's interior, of your teachers at work or even a virtual walk around the school. What is more, a customer will find there the hours when the classes are held fast, direct contact data of the secretariat, or will read opinions about your language school.
See what this looks like from customer's perspective (a randomly selected school):
This is a considerable facilitation for the users who search for language schools over mobile devices. And for you, this is a great opportunity to improve the online visibility and win new students.
You can find Google My Business listing information on mobile and desktop versions of Google's famous search engine and on Google Maps.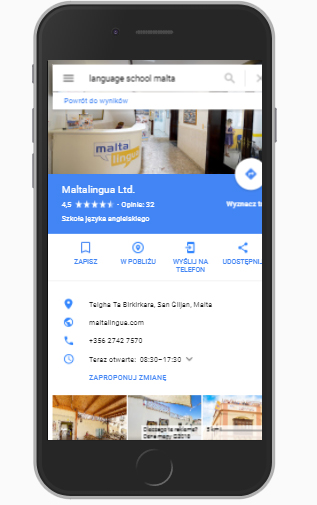 Measure the effectiveness
---
A very good solution from Google is comprised by statistics, owing to which you can easily check who your recipients are, where they click most often on or where they come from. If you have an account with Google Analytics, the last statistics originating from there will also appear on the business card.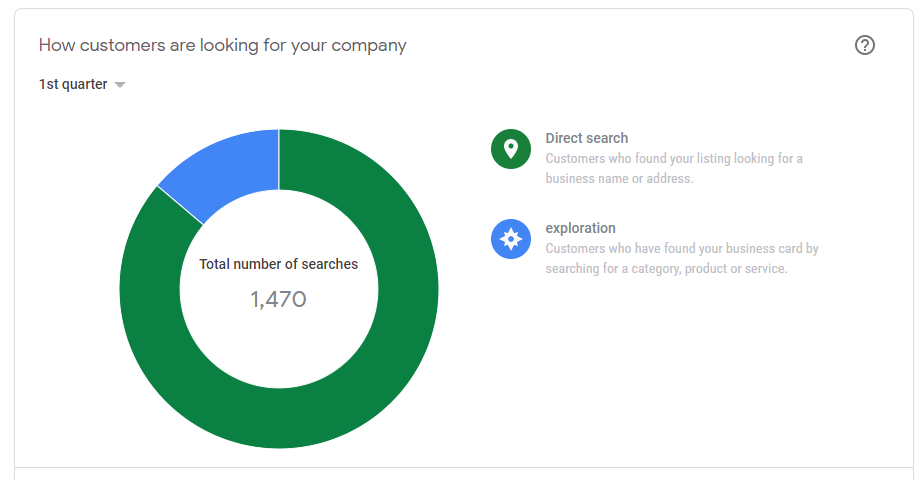 What else can you use?
---
A website
Recently in Google My Business a new option has appeared, and one that is particularly useful for new businesses that do not yet have their own websites. Once you establish your own business card, a website will be automatically created. You can easily adjust it by changing the profile photo, the background photo, adding an advertising slogan, school's description or links.

Posts
The option to add posts is a completely new element in Google business card. Those can be pieces of news from the life of the school, special offers, e.g. for new customers, as well as previews and links to new articles on the blog. What is important, posts are displayed immediately as updates at your Google page, and also in the search engine – under your business card.
See what this looks like from customer's perspective: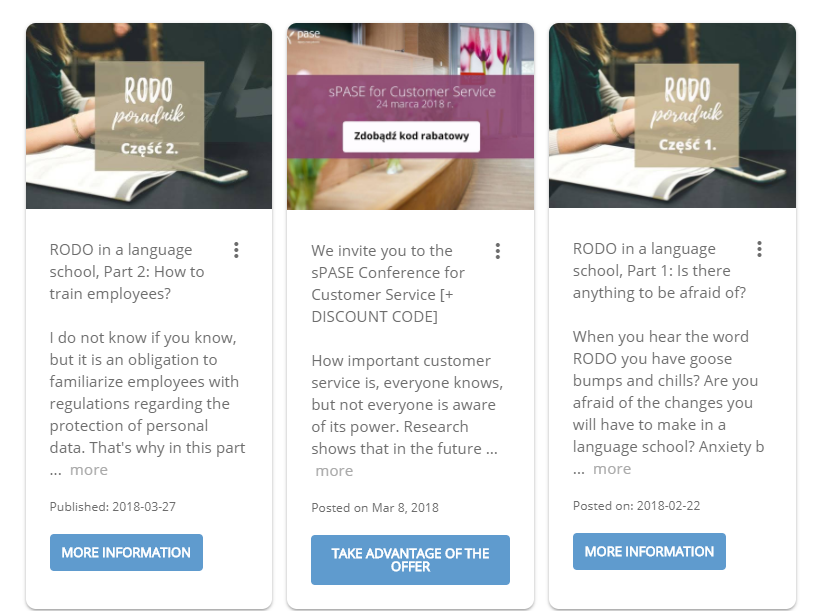 How to establish a Google business card?
---
Enter the page https://www.google.com/business/
Click the START NOW button.
Log on to your Google account (g-mail mailbox) or create a new account.
Add the address of the language school (this has to be the current address!).
If it is not displayed on the map, mark up manually where the school's seat is.
Enter the school's name, phone number and add the "language school" category.
Tick yes/no in the "I provide products and services at customers' offices" box.
Verify your business card (most frequently this consists in sending of a postcard from Google with the verification code; some companies may verify the business card with the use of an SMS or via an e-mail message).
You can supplement your business card while waiting for the postcard. PS. Be patient – a card from Google may take even a month to reach you 😉
Once you receive the code, enter your panel, click on the "Provide PIN" button and enter the code.
Remember to update your business card.
A Google business card is an excellent solution for your business. Owing to it, you may not only improve your visibility in the search engine but also win Mark, Kate, Yolanda and thousands of other Internet users, completely for free.