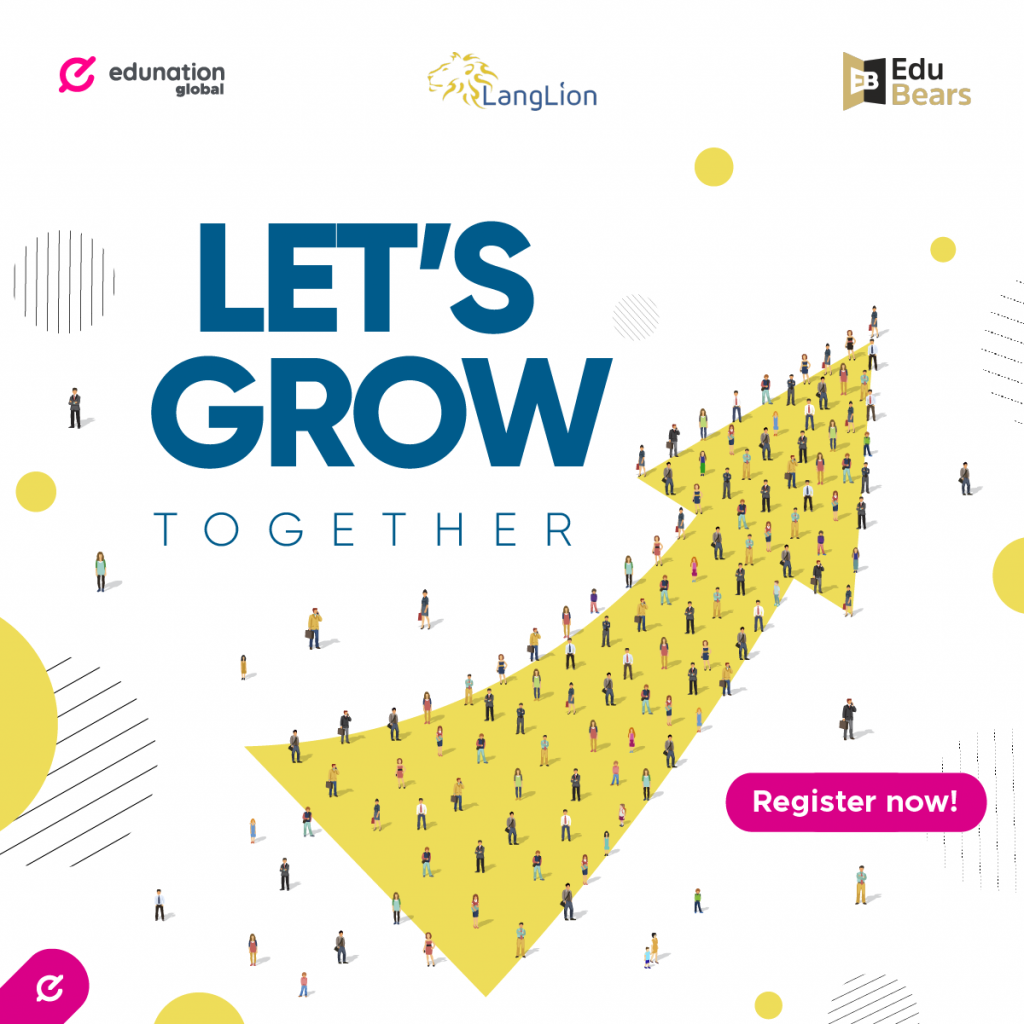 Do you want to think about your school as a structured, planned, long-standing business? If the answer is yes, you are in the right place! We have prepared something special for you! Together with partners Edunation Global and Edu Bears, we are pleased to invite you to the first free online conference, "Let's grow together!" which will start on May 29!
Our spring e-conference is dedicated to language school owners and managers. Joining, you will have a unique opportunity to meet our experts and prepared better than ever for the upcoming year with the best practices in the language teaching business. Why prepare for autumn in May? Because this is the best time for changes, building a strong brand, and leaving your competition far, far away!
What are we going to talk about during the e-conference?
Teaching quality,
effective social media,
teacher management,
young learner courses,
tips on sales,
new technologies in professional school management.
Want to grow together with us? Click on the picture below and book your ticket right now!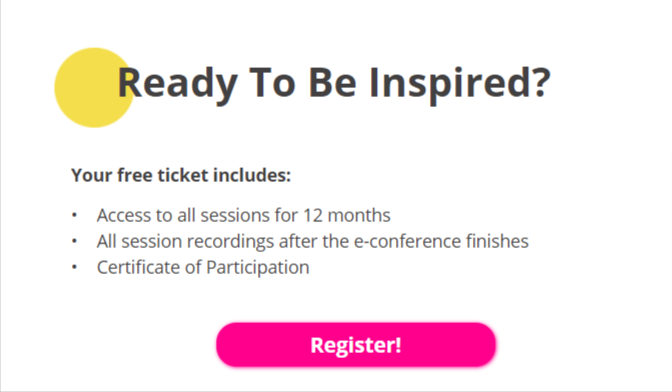 CONFERENCE SCHEDULE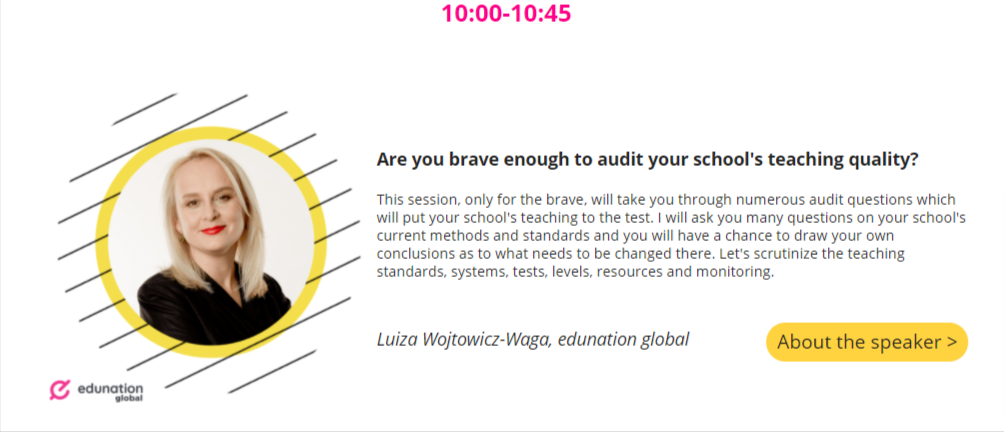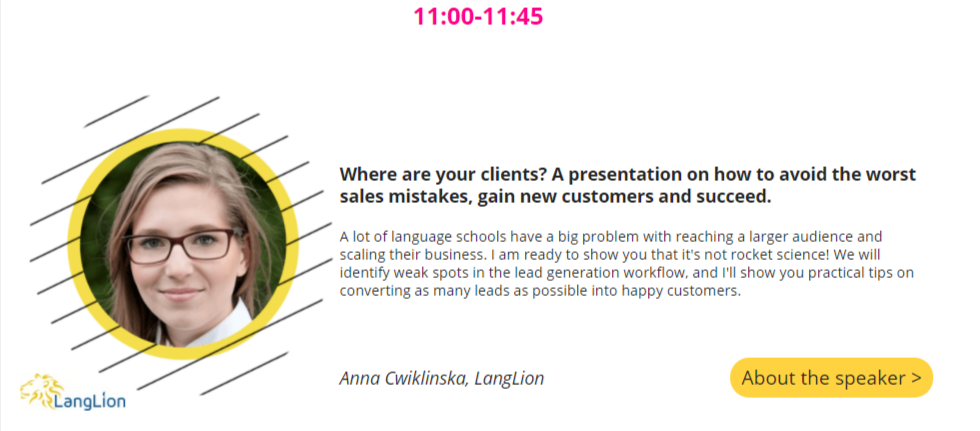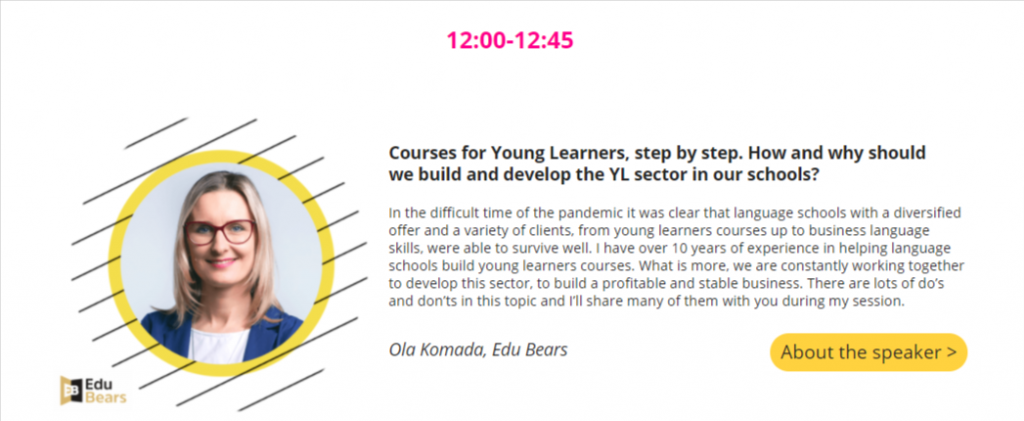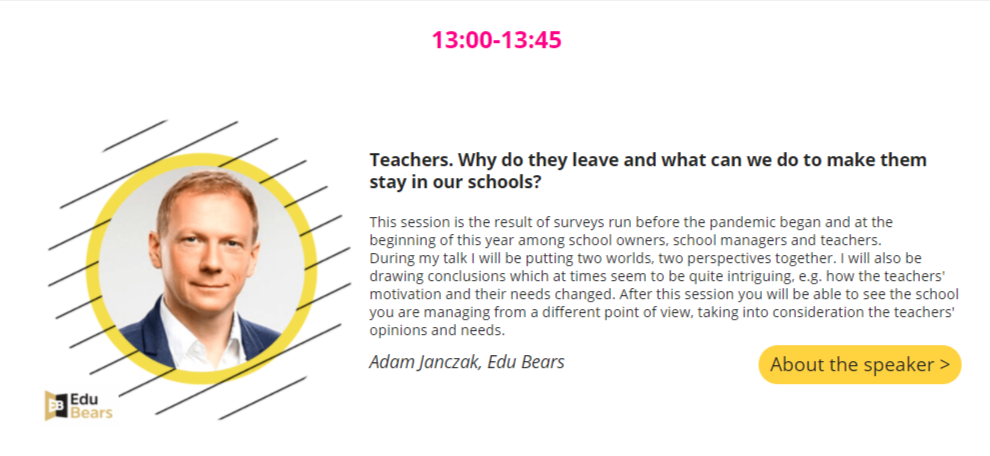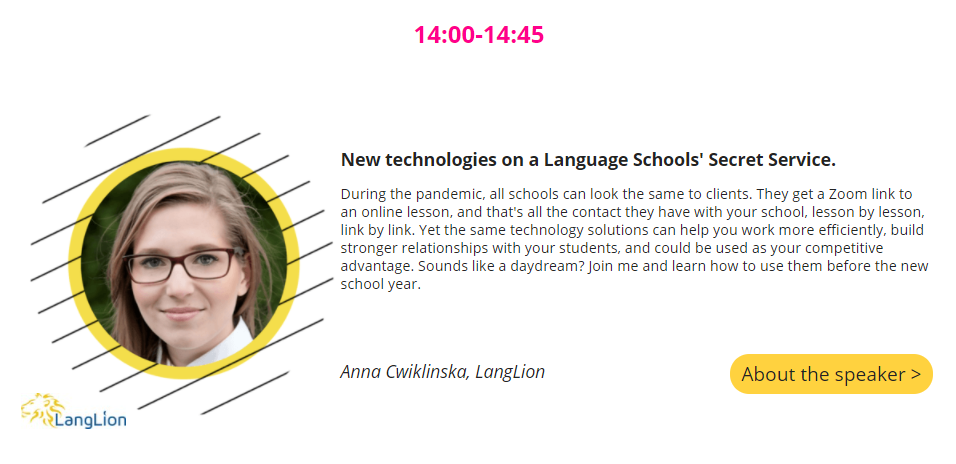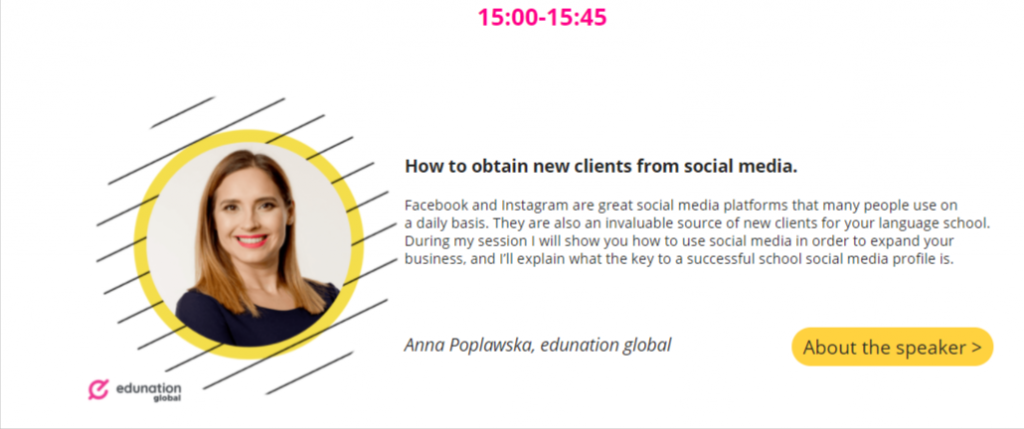 We are waiting for you <3