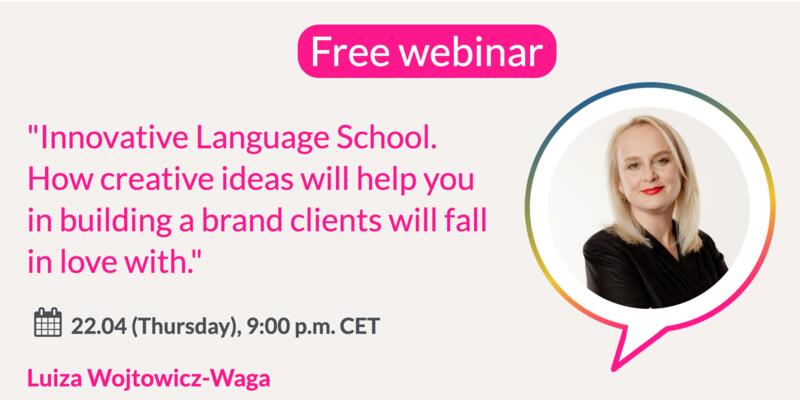 This time we have prepared something special for our global blog readers. Together with Edubears and Edunation, we are planning a unique event for you!
However, before we reveal more details, we invite you to a free webinar
this Thursday:
"Innovative Language School. How creative ideas will help you in building brand clients will fall in love with."

When: April 22, 2021
Time: 09:00 p.m. CET
The webinar will be conducted by Luiza Wójtowicz-Waga, a Certificated Teacher Trainer, active teacher, co-owner of edunation – a supercool teacher-training and development center, organizer of the biggest teacher-training events in Poland.
"As a language school owner or manager you have incredibly many tasks and responsibilities – sales, recruitment, level of classes, marketing, social media… – it is difficult to stay creative with so many things on your plate. Come to my webinar and learn ways and methods thanks to which you will stay fresh and innovative. Come up with ideas that will make your school into a love brand your clients will come back to and recommend."
At the webinar, we will reveal more details about the event that we have been preparing for the last month. Make sure to book your place by registering by clicking on the picture below: