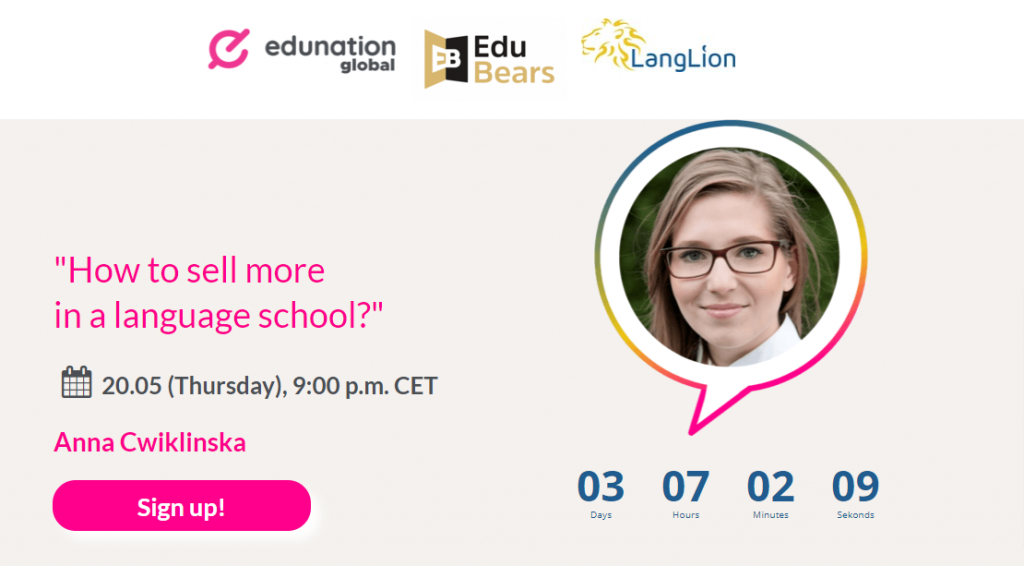 This is the last introductory webinar ahead of our FREE conference on May 29! This time the speaker will be Anna Ćwiklińska. For those who watch us regularly, I certainly need to introduce neither. Why is it worth signing up? Read on below!
Anna is a part of LangLion Platform – a comprehensive IT solution for language schools. Associated with customer service and sales in various industries for 15 years (8 of it with language schools). Active seller and coordinator of global sales and customer care activities. Regarding her work for LangLion, the company helps to operate more efficiently every day in more than 450 language schools in 20 different countries, four continents.
How to sell more in a language school

When: 20th of May, 2021 (Thursday)
Time: 9:00 p.m. CET
There is probably no better person who could introduce you to the secrets of effective sales in a language school.
"If you're an owner of a language school, your business goal is to sell more and more, but it's hard to do without solid foundations. I noticed that most language school owners focus on the methodology of the learning process, but it does not significantly increase the number of students. I'll show you what those foundations are, so you can work on them before the sales season begins for good."
Click at the image below, register, and join us this Thursday: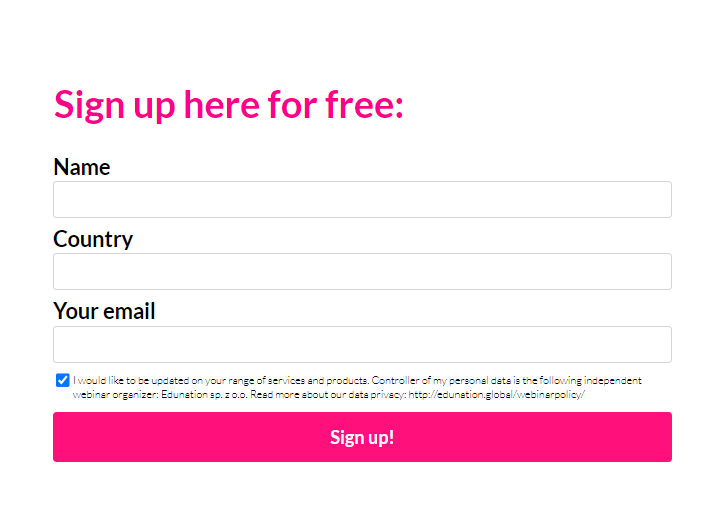 We also want to remind you of our new FB group for language school owners, where you can share ideas, experiences and think jointly on the resolution of the problems each of your encounters regardless of where in the world your school is located.