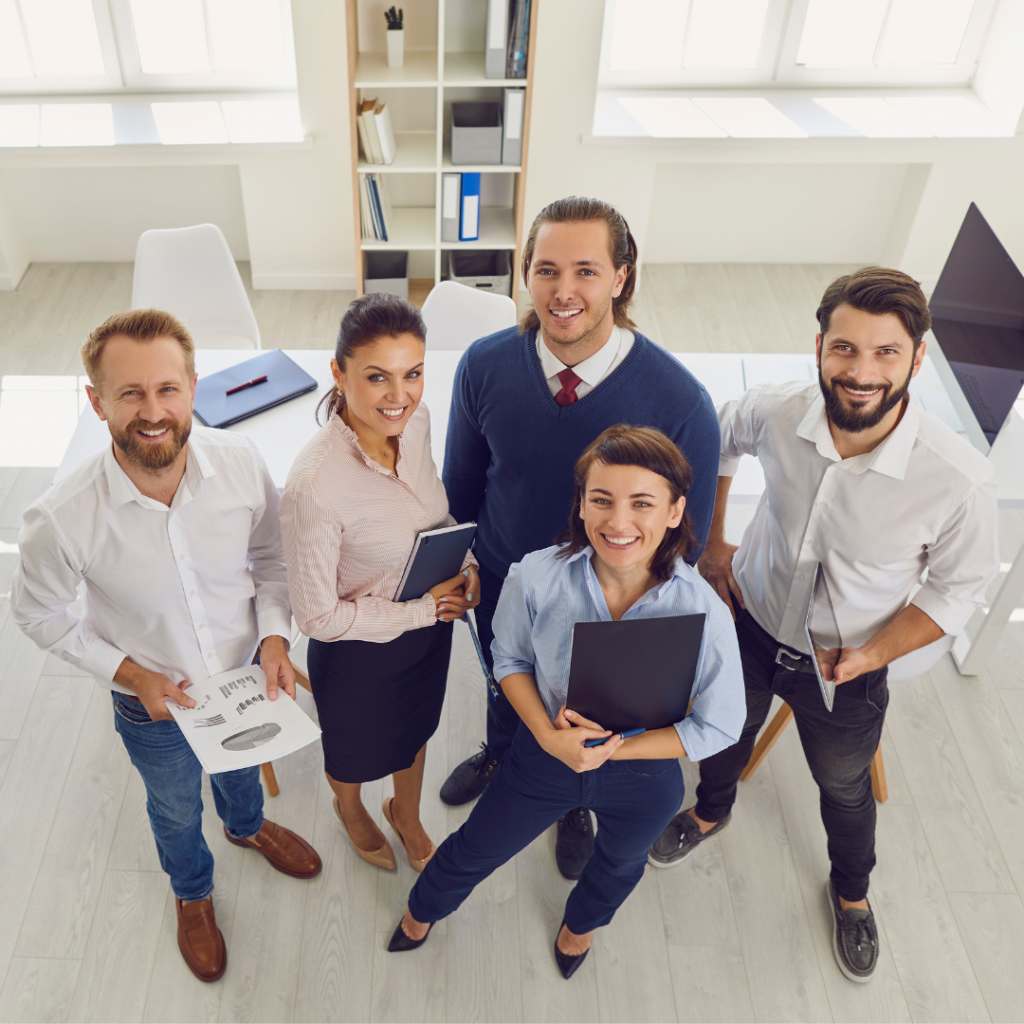 If you running language courses for business in your language school, that's a good way to go! More and more companies are taking language courses for their employees. This is not surprising, because it is now easier to hire a specialist employee and enable her/him to polish their command of a foreign language than to train them for a particular position. This is good news for schools that are still considering introducing these courses into their offer. Why is it worth it?
Promoting language courses in the company has become one of the main goals of most HR departments and when it comes to choosing the right language school for the company's employees, there is no room for hasty decisions. Implementing a corporate course that meets all the technical requirements and motivates and interests employees is quite a challenge. How do companies find the right school for themselves and their employees?
Let's take a look at 4 steps to see how this process works and how you can respond to the expectations of companies by creating an ideal offer for your customers.
Step 1: What are the company's needs?
A wide range of curricula is available on the market. By defining the goal of the company, the choice of the best language school is significantly reduced. Companies typically reject the universal model of courses for companies and look for something that can provide their employees with a customized learning system. Common needs of companies include:
entering a new market,
the need to comprehensively improve the language skills of employees,
Improving relationships with international customers and colleagues
learning an industry-specific language
training as a benefit for employees
What you can offer:
Knowing the needs of your potential customers, you can create a course that will not only attract them but also keep them for longer. Looking at the offers of various language schools, I noticed a common tendency in most of them: a lot of generalizations, and few specifics. The reasons can range from the total flexibility of the school to a strong specification they do not want to reveal to motivate companies to make contact. Whatever your intentions, it is worth showing that you are responding to the specific needs of your potential customers. If all offers look the same, then the customer will be guided by a price, and you will miss the opportunity to show what you are best at.
Step 2: What are the expected results of the employees and how will they impact overall business goals?
For a company, it is very important how the return on investment in language learning (ROI) will be measured. Employee performance will contribute to better relationships with international customers and colleagues, higher motivation and engagement, better communication, greater cultural awareness, new markets, and overall performance.
What you can offer:
Include reports in your offerings that include student progress, course effectiveness, and ROI. For example, an e-register with a dedicated student panel, assessment system, attendance, and reports will be extremely helpful in this case. If you would like to see how to use its functionalities in running a course for companies, please click HERE.
Step 3: What type of courses should I choose?
Individual meetings or online training? The pandemic has significantly changed the way many companies work. Most of them have gone into remote or hybrid work. This will also affect the way language courses are taught. The convenience and efficiency of online teaching still seem to dominate in this case. However, some companies decide to take courses at a school or company headquarters.
What you can offer:
In this case, it is worth taking into account the needs of both the company and its employees. A thorough interview will allow you to determine what kind of courses will be best in a particular case.
If time is crucial and the company wants to achieve quick results, it is worth focusing on individual classes. This kind of teaching will also be useful for employees with busy schedules or on frequent business trips. Individual courses, especially those that take place online, allow you to adapt to even the busiest people. Flexible sessions will also be useful in case of need for ad hoc language support, e.g. the employee has an important business meeting with a foreign client next week. You have the opportunity to tailor your teaching to the urgent needs of the students. In this way, language training directly addresses the challenges and professional situations a student experiences at work.
For group meetings, offer the company a language audit to determine the level of employees and divide them into groups according to their level of proficiency and training objectives. This learning model is best suited for groups/teams of staff who want to acquire the same language skills. Remember that the company is looking for experienced experts who can offer the best possible solution for the company.
Step 4: Which language school will be the best?
You never hire new employees without evaluating their experience or checking their references. This is also true when a company chooses a language course for its employees. With a list of potential language schools to choose from, each is checked for key information for the company.
What you can offer:
We're going to repeat it over and over again, but the website is pivotal in this case. If you only have a fan page on Facebook, you'll be knocked out right from the start. So what is important for websites offering training to businesses?
experience,
teaching track record,
opinions,
other companies using the services of the school.
Make sure the most relevant information is visible on your website.
Summary:
If you want your offer to be attractive, professional, and transparent create a course based on:
1. Audit and consultation – defines the company's objectives and the language level of employees. Listen and respond to the specific needs of your customers.
2. Customized curriculum – based on an interview with the company, propose a tailored course, which will be the most effective method of teaching.
3. Support – choose the methodology, and determine the time and type of teaching that will work best for the company's employees (classroom, mixed or online)
4. Evaluation – prepare reports evaluating employee progress and return on investment (ROI) using professional tools.