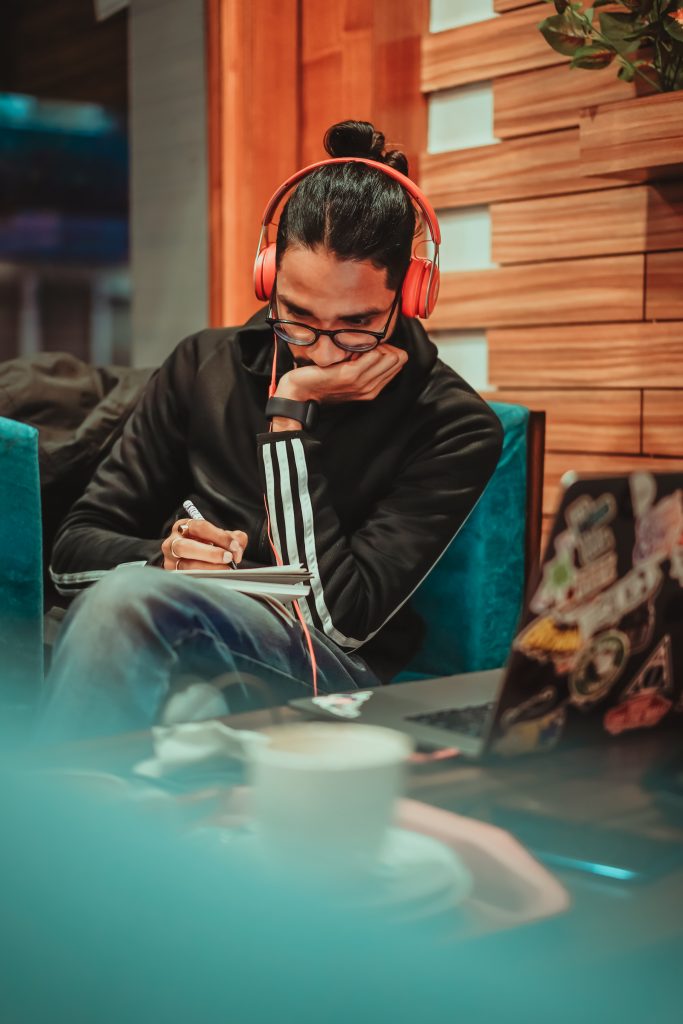 Not so long ago, at our first Online Conference held jointly with Edunation we wondered whether online teaching was a future or a necessity. In the current situation, we already know the answer to the said question but on the other hand, we also know that not everyone is ready to change the organization of teaching completely and smoothly shift to remote teaching overnight. Therefore, we decided to facilitate the task for you by gathering in a single place all pieces of information related to integration with Zoom and answers to frequently asked questions related to online teaching.
In connection with the fact that LangLion Platform has been fully integrated with Zoom, we will devote at least half of today's post to the said issue. We know you were overly enthusiastic about this integration, which makes us very happy. However, as is the case of all novelties, a wave of questions arose immediately afterward. Therefore, we will go through the major aspects and functions step-by-step below.
1. Simultaneous support for multiple teachers
How to configure the support for multiple parallel sessions?
1. In the administration panel of the basic Zoom account, we need to add the users who will be later assigned to particular teachers from the LangLion Platform level.
Important: before these accounts appear in LL they need to have "active" status, i.e. the account has to be approved by the teacher (an activation link is sent to the provided e-mail address). Link to user management: https://zoom.us/account/user#/
2. Once we merge the Zoom account at the Platform, we move to the editing of a given teacher in the "Additional information" tab. This is where a box for the selection of a user for the Zoom account appears (Zoom users have downloaded automatically). Owing to this we can assign specific users to a given teacher.
3. We select and save the Zoom user.
4. Ready. At the moment when an online class is launched by a teacher ("Attach" button), the account configured in step 2 will be used, owing to which we have the capability to run parallel sessions.
2. Simultaneous use of Zoom and ClickMeeting
Within a single facility, it is possible to use a single tool. If a school has more facilities, only a single Zoom account may be assigned to the entire system. However, it is still possible to select assignment of a specific provider to a given facility (Zoom, ClickMeeting, GoToMeeting, LL.)
3. Class plan and times
Using the BASIC plan, you can also create users and run parallel sessions (the only limitation is the time – 40 minutes). We will explain this directly using Zoom itself, as their price list does not present such options. A PRO or higher account is not required to support parallel sessions. It suffices to attach a card to have the facility to administer the users (no charge is going to be collected).
May I run simultaneous classes for several groups of no more than 4 people under the BASIC version?
Yes, the free BASIC plan provides the possibility to run unlimited quantities of meetings up to 100 participants altogether. Details of particular plans and price lists are available HERE.
4. Limitation of class duration in Zoom
Two weeks ago the news appeared at the Zoom website that time limits (40 minutes) on the BASIC account were going to be temporarily lifted owing to the spreading epidemics. Although description suggests that the limit is going to be lifted for the K-12 category (from kindergarten to the final year of secondary school), we are also served single pieces of information that lifting of the limit works also for language schools. To have the limit lifted it is necessary to complete the form you can find HERE. Moreover, it is not necessary to wait for a response from Zoom.
You will find more information here:
https://blog.zoom.us/wordpress/2020/03/22/how-to-use-zoom-for-online-learning/
5. Others
The data of Zoom users do not have to be identical with the data of the teachers on the Platform.
In the case of the people who have already attached Zoom accounts and experience recurring problems (e.g. error message), we ask them to repeat the merger of Zoom and LangLion accounts.
6. FAQ or frequently asked questions related to Zoom
Is Zoom additionally charged?
The BASIC plan is free. If we want to expand the package, this entails an additional charge. A detailed price list and plan descriptions are available HERE.
What are the advantages of integration with Zoom, CM and other online teaching tools?
An advantage of the integration solution is the fact that students do not need to receive additional e-mails, links with invitations to online rooms, to enter tokens; everyone has the possibility to verify the data in the record, check/add class details, attendance, access their schedules, etc. This facilitates the process of control over the planned classes because everything is in a single place. A student only needs a login and password to their account.
Do students need to have Zoom application still installed on their computers despite integration with LL?
Yes they do, nothing has changed here.
I wanted to integrate online classes with Zoom online but I got stuck because I do not know whose account I am supposed to add there or each student separately, or create a single school account?
We configure the main school account, the account of teachers in Zoom itself (at main account); later they will be available while editing the teacher to be assigned there.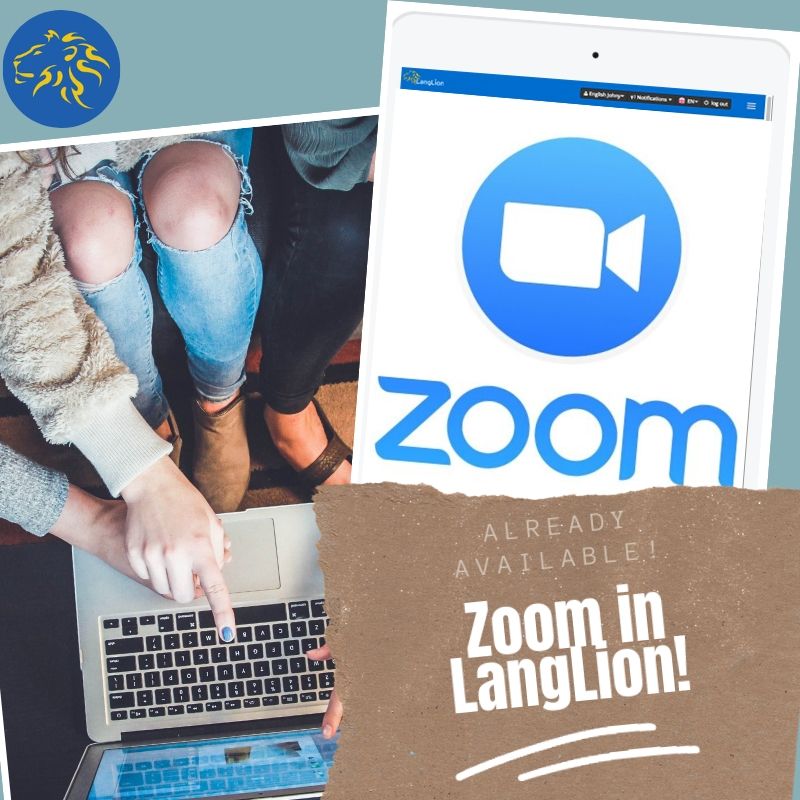 7. Major instructions
Integration with Zoom –
https://help.langlion.com/en/system-guide/secretariat/online-lessons-integration-with-zoom/
Creation of an online class after integration –
https://help.langlion.com/en/system-guide/e-gradebook/creating-on-line-lesson/
What it looks like from student's side –  
https://help.langlion.com/en/system-guide/e-gradebook/online-lessons-students-panel/
Unfortunately, in recent days Zoom has not been too responsive and one can hardly receive replies to e-mails, which does not help in dispelling the emerging doubts, so we need to perform trial and error testing on such issues as a lifting of time limits. If you have not found above the answers to your questions related to Zoom, write about it in comments or directly to support@langlion.com. We will be adding the most frequent ones to the article.
Now that we are done with Zoom it's time to move on to online teaching. Below we are answering the most important and frequent questions.
LangLion severs
We inform that we added dynamic server allocation in "LangLion Online Teaching". In this connection, this choice disappeared from online teaching settings. Starting from today the server least loaded with work at the moment when the session begins is allocated automatically. Here it is worthwhile to point out that the mechanism is smart to the extent that it does cause a situation where a teacher is placed on one server and students on another. We know that many of you persisted in switching between servers looking for the best one, so we believe this is going to facilitate your lives a lot. A positive side effect of such a solution is also the fact that regardless of which server is selected automatically, you have access to all (!) recordings all the time.
However, it is worthwhile to bear in mind that more and more schools move their groups into online teaching, which entails additional load on servers. This is unfortunately beyond our control and the situation is changing very dynamically. 📈📊 But we do not rest on our laurels and compared to the situation prior to the epidemics outbreak there are already 16 times more servers than there used to be! Although we will not give up on our efforts, our resources are going to be exhausted one day too, so just like you, we hope the situation will go back to normal fast. 🦁💙
FAQ or frequently asked questions
Can I share an audio file from the computer/external disc during an online class?

Online classes have several functions, owing to which you have the possibility to:
to share the camera,
to share a sound,
to use chat,
to display a presentation, attach text and graphic files,
to enter a text, geometric figures, drawing on a virtual sheet,
to share videos from such sources as YouTube, Vimeo, etc.
to share a screen with the selected applications, browser cards.
However, it is not possible to share a file directly from a computer, which does not mean that sharing audio files is not possible at all. There are several ways to do that:
share pre-recorded audio files via e-learning,
use YouTube/Vimeo via "share external video" movie,
send a link to mp3.
Moreover, some teachers also play audio files on their computers after prior to switching off the earphones. The best idea is to test several options and check what works in your case.
What is the best time to run online classes?

The situation changes so dynamically that no response is good enough. From day to day schools move more and more groups to online teaching, which additionally overloads both servers of LangLion and such tools like Zoom and ClickMeeting. If we write that those are morning hours then the number of people moving to that time of the day is likely to generate such traffic that this will be the worst and not the best time.
Tomorrow we are starting online classes and want to run 50 groups at the same time. Will this work out?

Do not throw yourself into deep water, because it will end with your and your students' frustration. You need to prepare properly for online lessons like for any other. Check whether everything works for you, whether there are technical problems, whether your internet connection is able to bear such traffic. Then check if everyone is prepared in terms of hardware. Take care of proper instruction of students, it may turn out, for example, that the browser blocks their pop-up windows or have a firewall blocking lessons and they need to change the settings in their antivirus program. It is also good to do a meeting with teachers, check if everyone is ready and instruct how to behave when difficulties arise. It's best to start with 1 group and then gradually increase to 3, 5, 8, etc. If something goes wrong, it's better to test it on one group than on 50 at a time.
How long can the classes last?

LangLion has no limits for the duration of online classes. As concerns external operators it all depends on the selected plan and then it is the best solution to learn directly at the supplier's website.
If I want to hold online training for teachers in LL, can I add them to such meetings as teachers already present in the database, or do I have to create their separate accounts as students in the record, as "add a student"?

An online meeting for teachers can only be held when they are added to the group as students, with the moderator of the meeting being the teacher.
What shall I recommend to students if anything does not work for them?

You have to close other browser cards and other programs already running on the computer. Then if the connection is not robust enough, we recommend switching cameras off. Unfortunately, this is the picture from cameras that overloads most both our servers and participants' Internet connection. If that does not help, it is worthwhile to close the browser card with the class, return to e-record and restart the connection.
What does a student need to take part in an online class?

A device with Internet access is required. The best solution is to have a broadband connection and not a mobile one wherever possible (this may also impact connection quality). If a student uses a wireless connection, they can always connect to a modem using a cable. We also recommend using earphones with a microphone (this may be a most ordinary earphone set bundled with mobile phones) – this greatly influences sound quality during classes, particularly the group ones. This will help to eliminate noise and splutter. We recommend Chrome and Firefox browsers.
Sharing the desktop replicates my windows, what am I doing wrong?

This is normal:) If you selected sharing the full-screen view, and on the screen, you display online classes, then the picture is looped. Move to another tab, change browser card – everything is going to be OK.
A student sees Error 1007: ICE negotiation failed message during an online class. What can be done?

This error indicates that the firewall on the user's computer blocks the option to take part in the class. You should check antivirus program settings on your computer.
Where and when will the recordings be available?

In the case of LangLion online classes, lessons can be opened in e-record with each recorded class. The Attach button is going to change after approximately 48 hours into See the recording button. The situation is similar in the case of ClickMeeting, with the only difference being that the recording can be downloaded while it will not open in browser card. Unfortunately, we still have no information on what this looks like in the case of Zoom.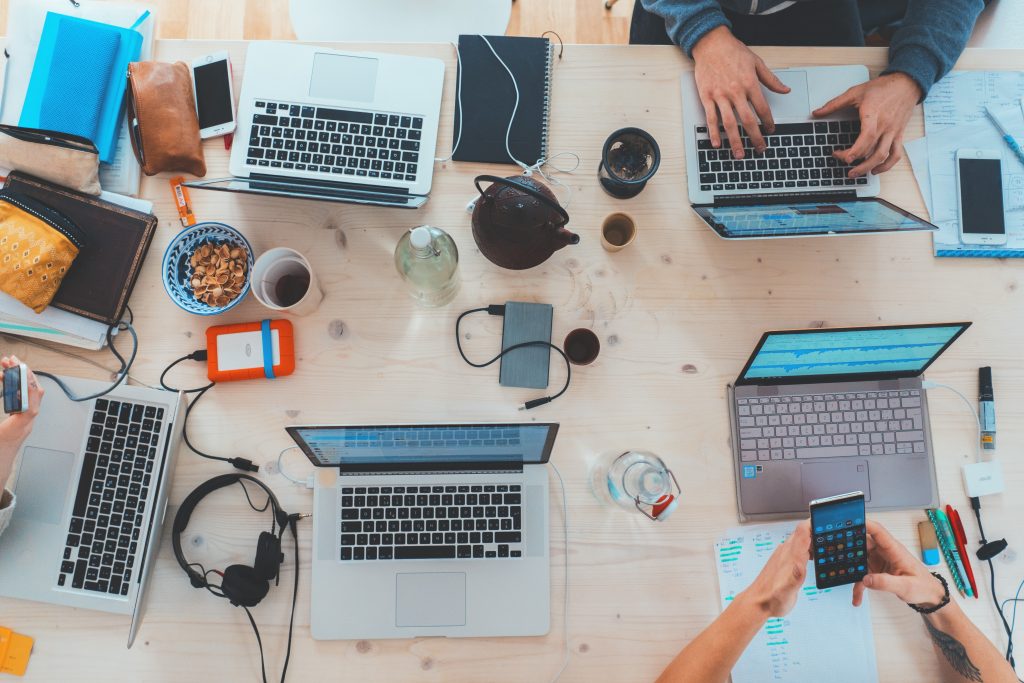 And to conclude with, an appeal and warm request to all people running online classes. Please end the sessions! Closing the browser window by itself is not enough because students often leave tabs of a given class open. This is likely to cause:
multiple logging into classes; as a consequence a single person is added even as many as 8 times to the same class, which additionally overloads the servers and generates redundant traffic,
lack of recordings from a class – if a session was not ended, then the recording cannot be generated.
We hope that by putting all those pieces of information together in a single place is going to facilitate your functioning in the world of online teaching because we are aware this is a huge challenge for many of you. We keep our fingers crossed!
And of course in the case of any problems the swiftest assistance is available at: support@langlion.com.