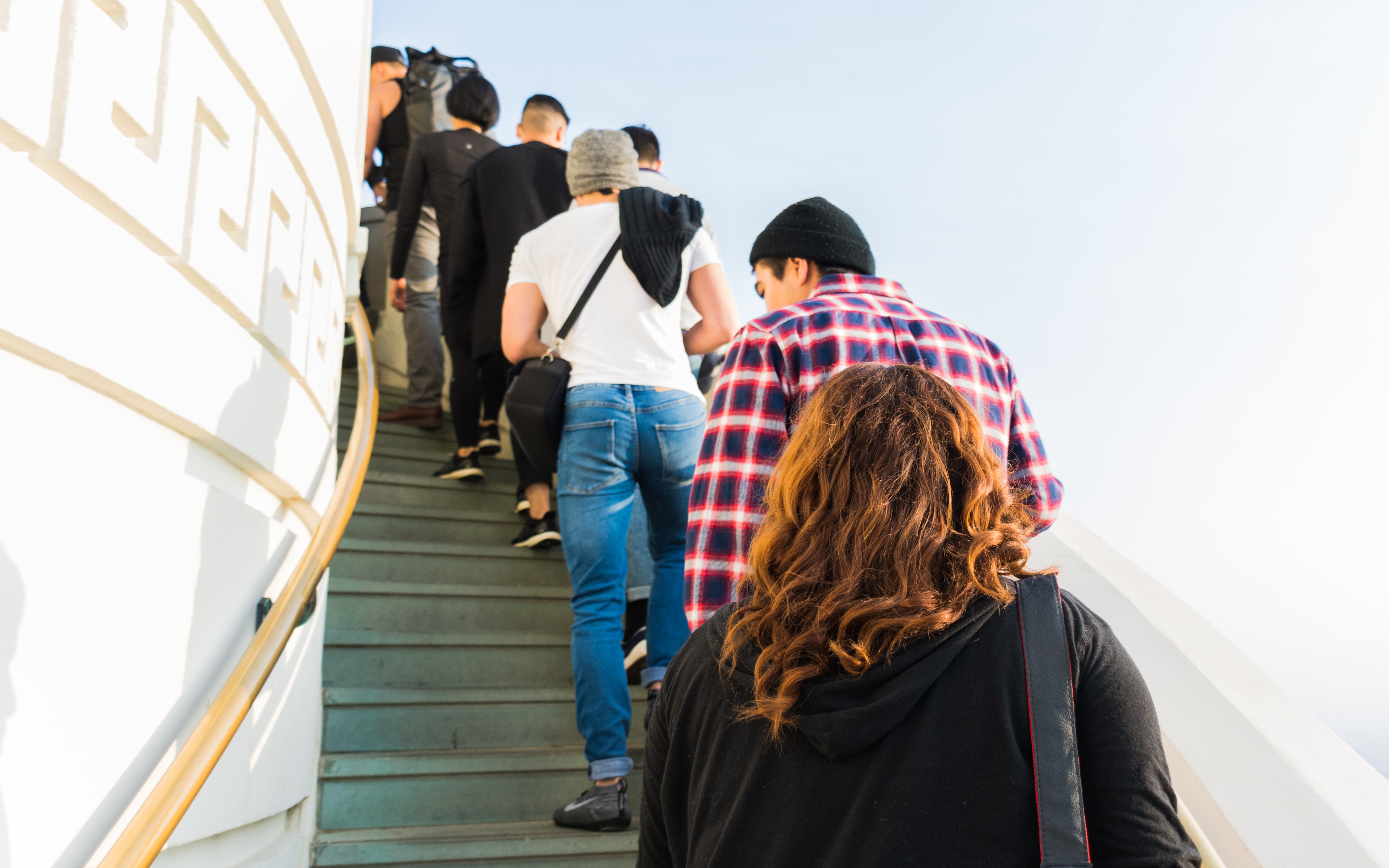 I have been working with language schools already for 7 years now and I can see how much the language industry has changed. Awareness of how to manage business and of the importance of marketing is enormous in that industry and the willingness to develop on the part pf owners, managers and administrators of secretariat is enviable. Despite the huge revolution in consumers' habits, I have noticed that some language schools still cling on to methods developed through years with no desire to make a change.
One of the arguments used by schools is that student come to enrol at course groups in the secretariat so it makes no sense to invest in tools facilitating to them the process through other channels. I asked myself a question: "why is it so?" and I am coming today with the list of 7 reasons why your students do not change their habits, and your school is likely to exclude a certain group of customers interested in your services.

Your students are traditionalists and want to speak with a human in person
Such arguments can be hardly disputed – there is certainly a group of people fearing computers, mobile phones and other technological wonders, who prefer to come to a school in person. We definitely should not be closed to them; perhaps some grandma wanted to enrol her grandson at language classes and invest in his future? Only, are such customers indeed a significant part of your target group? What about all the rest?

You fail to provide another option to your students
There are currently several options you can use to enrol a student at a course – personal visit to a school, a phone conversation, an application e-mail, a contact form at the landing page, a chat at the school's website, a call-back embedded at the website, a registration form, or even an online store. But if a student has only one or two out of the options listed above, it comes as no surprise that they come to the school's seat, if this is the most convenient option for them.

Last year students also had to come to school to enrol
Nothing works stronger than a habit. If you introduced new registration forms, but your students still come to the secretariat to enrol, then perhaps some of them have no idea they might have done this differently. Every year I hear from language schools stories about long lines of those willing to enrol who queue in the secretariat. Do you really believe all those people prefer to queue for 30 minutes instead of completing the application form or sending you an -email?

You do not provide course prices at the website
This is becoming very rare, but can be still encountered. It happens that schools conceal prices of their courses and do not provide them at the school's website. This certainly arouses associations in your potential students that to learn anything more they have to come in person or make a phone call and they will choose whatever is more convenient at a given time.

Students do not trust the information they found about you in the Internet
To clarify the issue more bluntly – you speak too little about you school in the Internet or you do so inefficiently.
As always, storytelling works best, so I will tell you a short story – a friend of mine wanted to enrol at a course of a niche language. She found a school teaching that language (there are few such schools), but the school's website looks like it was (and perhaps it actually was) made in 2009 (and this is not a #10yearschallange). A question pops in your mind whether the school exists anymore? It can be hardly trusted, and one will not go there just to check if this is not some "fly-by-night". They will not pay any advance fee to secure reservation, because they might lose the money and the course will never start – they do not want to attend the course that much so they just let go. The best thing about the story is that it is true.
How to improve your credibility in the Internet?
Your website must be modern.
If you create content, then focus on its regularity – there is nothing worse than school most recent news being of 2014.
Make sure the messages in social media are as personal and regular as possible, but do not overdo it and do not post messages about your private life.
Collect reviews from your customers in Google, at FB.
Create videos and don't be ashamed of your face and voice 🙂

Students want to check the atmosphere in your place
Your student has already read that you teach well and believes you are an important stop on the way to achieve the goal. But they have not learn whether they will feel freely and confidently in your school (and it is a well-known fact that this also influences the degree of commitment and the progress in learning). Make sure the interior of your school makes one want to spend time there, makes everyone feel confident, and then make sure everyone learns about it. Take beautiful photos showing satisfied students in rooms during classes or waiting for their lessons in the relaxation zone. A language school is not only a place to acquire knowledge – this is a place where we want to feel important and well-cared-for. We are more willing to spend time in an interior resembling a café then in one resembling an elementary school room.

Students think they might bargain for some discountAnd the worst thing at the end! I cannot rule out that there are some customers who want to bargain a little but hey are aware that over the phone or through e-mail it will be easier for you to refuse, so they prefer to come to school's seat and use Shrek cat eyes' trick to ask for some discount. This is beneficial for you – if you minimise enrolment in the school, you will have to deal with such situations much rarer.
What does this look like in your school? What percentage of your customers register in a different way than in school's secretariat? Is this the time for some soul-searching? 😉