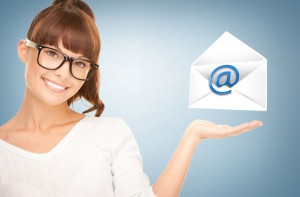 Everything you always wanted to know about mailing in a language school but were afraid to ask.
1. Is mailing effective at all?
Internet users are constantly bombarded with advertising emails so they are less and less eager to open them. Nevertheless e-marketers agree that mailing may bring about good effects as long as it is used in an informed, creative and de lege artis manner.
2. Can I afford it?
There is a huge competition in the market of mailing tools providers. Therefore the companies providing such services reduce prices, or even provide a free testing facility. Some of them provide access to the option to send emails to as many as 1000 addresses against no costs. When greater efforts are necessary, usually the level of fees is adjusted to the needs of a given company, so you can always find the right rate for yourself.
3. How to create emails that cannot be resisted?
Sender: describe the sender to make him/her sound reliable and build the reputation of the brand. In the sender box you usually input the full name of a person or the name of the school, or possibly a combination of those two versions, e.g. "Paul Provost of Super Language School".
Subject: whether your email will be read at all, depends on how you formulate it. Try to make it intriguing, relevant for the content of the message, indicative of the benefit a person opening the email may derive from it, personalised (programmes offer such options) and … not longer than 5-6 words. Sounds complex? Yes, creation of good subjects is not simple, but it can be learnt!
Add graphics: make sure you come up with a mailing template that is attractive and consistent with school's visual identification, and include a photo or picture accordant with the content.
Content: write concisely, place major info in the very beginning of the email and use the language of benefits; try always to answer the customer's question: "what benefit will I derive if I use the services of this school?".
Call to action: the email you send is meant to encourage recipients to visit your website. Always include a clear call to action, preferably only one and in a graphic form (a button).
4. How to collect a database of e-mail addresses lawfully?
It is best to start with placement of the newsletter subscription form on our website (e.g. as a pop-up window) and at the facebook fanpage (as a dedicated application). Another efficient method is to organise contests and make some materials (e.g. an e-book) available in exchange for the e-mail address and consent to receive emails. You can also buy from trusted databases with email addresses, but this will give you addresses of accidental persons. It is better to avoid obtaining email addresses from suspicious companies or persons, e.g. through auction sites. Unfortunately the probability that someone from such database signs up for our courses is very slim.
When building address databases make sure that all contacts you gather are "supported" by consent of recipients to have their personal data processed and to receive marketing info. The messages you send must provide an easy option to unsubscribe from mailing. The personal databases also have to be properly stored.

5. How will I know that my mailing is effective?
Creation of effective mailing is mainly the matter of skill, which you attain with time, by practicing and correcting errors. So don't be afraid to experiment and create e.g. two mailing versions and then check the results of your actions. The tools available in the marketplace usually have extensive reporting modules. It suffices to view the reports to know which emails bring about the best effects.
You have already used mailing and have experience you would like to share? Write about it in the comments.