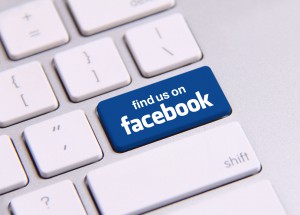 Many people responsible for marketing in smaller and larger companies believe that you just have to be on Facebook. Period. Generally an interesting fan page of language school is a good idea for the promotion, especially that students usually are curious about the world and got used to the technologies. But if a good Facebook management is a puzzle for you, you'd better focus on a different form of communication. Today we want to present five common mistakes made when managing a fan page on Facebook!
1. What is the reason I'm on Facebook?
The company needs a fan page, because we all have one. And then it publishes randomly selected content: jokes, links to major news stories in foreign news services, and entries about the upcoming weekend. Most of the published posts are generally not related to the business. Result? The entries are a chaos, and fans quickly run away from it, because they don't see the  reason why they should read it.
2. Irregularity
Let's say that the school has published the latest post three months ago, and suddenly – in the last days of August – publishes 5 times day. Of course it has to do with the fact that September is the month of new registrations. Unfortunately, this campaign may not bring the desired effect, because Facebook requires a thorough rethinking of strategy and  irregularity in publishing entries can cause more damage then do good. Every day you have to publish something interesting, even in the middle of summer, when the school is closed or working on 25% capacity.
Even better is if you post in a constant cycle, for example always at 8 am and it will be " a word of the day". Do you like the fact that your favorite show is always at the same time in the same day of the week? Well, fans on Facebook also like regularity. You can not fool them with a sudden increase of activity.
3. No interesting content 
If you think that daily publishing  of the electronic version of a leaflet or a poster on Facebook will bring you more fans and the conversion rate will increase, you underestimate the Internet. Social network is a place where users are looking for something interesting, inspiring, interesting, funny. It can not be intrusive advertising, where every other word is "buy" or "a promotion".
You do not know what content to publish? Check out the biggest Facebook fan pages like AT&T, Coca-Cola, Star Wars. See how the big players do it and try to see the pattern.
4. Buying the "likes"
Some people think that because their fan page has a few fans, they need to buy the likes – you can find offers like that all over the Internet e.g Craig's list.  But buying fans means buying low-quality traffic to your fan page and that is … a waste of money.
If you run a language school in let's say Phoenix, then try to publish  interesting content for people that liked you school, mainly this will be people from Arizona. You can also run a small campaign using advertising tools on Facebook – 25$ per month with appropriate configuration is reasonable and quite effective budget. Buying random fans who  live in Warsaw or Beijing, is a waste of money.
5. When in Rome don't do as Romans do.
Part of the fan page administrators  use shortcuts  rather than come up with their own interesting content. They publish the same thing as others – pictures of cats, "what do you do on the weekend. It's a poor way to stand out. These are the posts that show up on thousands of fan pages. Invent something more interesting – Internet users more likely to react to entries related to your specific language institution, the location where you are, than the generic entries.
You run your school's fan page on Facebook? Or you have given it to the professionals? Share your ideas and thoughts in the comments.
14th of April at 1 pm EST/6 pm GMT I will host a Webinar about Facebook. You will learn about how important is social media marketing today. Register here: https://attendee.gotowebinar.com/register/8256884097621279234