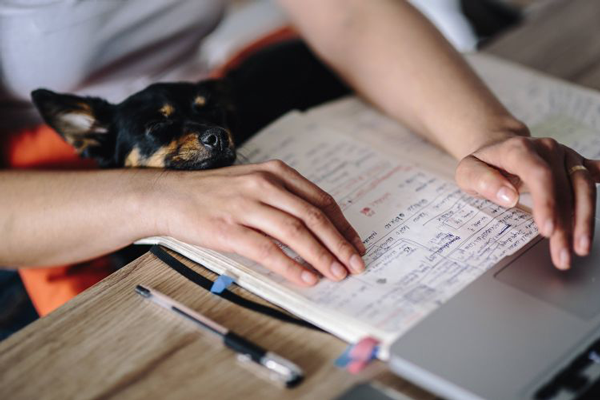 Most language schools have the "ABOUT US" tab. Who does not stress in their offer professional teachers, modern teaching curriculum, many years of experience in teaching and several languages in the offer… Exactly. How a few sentences can persuade a customer to buy a language course in your school and not any other?
"School X is a modern and swiftly developing educational facility, which was established in Y."
A swiftly developing school. What does that mean for a potential student? The school will not go bankrupt during the course, and because it has been in operation already for so many years its courses must be in constant demand. I will find friends and ask them if it was worthwhile.
This is one of many examples showing dry facts about a language school. There is no customer here and information that matters to them.
So how to write a note about the school to make it interesting and encourage for learning?
5 questions of interest for a customer
---
1.      How can you help me?
School's description is not fully about you. You need to think what the reader wants to know. Instead of describing in detail what courses you run and for how many years you have been present on the marketplace, focus on how you can help a potential student. Effective words that will bring a customer closer to you are those solving some problem, weakness, helping to overcome fears.

2.      How did you get to have what you have and be what you are?
You do not necessarily have to list what schools and courses you completed, because a typical Mr. Smith will not understand the expert names anyway. Replace them with a short story that will haunt the readers and arouse their emotions. Storytelling is nothing else than telling the story of the product and brand in a more friendly way. Don't be afraid to mention your achievements and prizes, but do this in such a way that the reader can see a value for themselves.

3.      Can I trust you?
Online world is not fully a place where people believe in everything, and buy magic medicines by tonnes. Therefore in your description you need to demonstrate that you convey reliable information and that you can be trusted. Information about your experience comes to the rescue. But this concerns proven evidence and not the number of years of work.
If you prepare interesting online lessons, place a link to them. It is a good idea to mention the people, companies you have had an opportunity to cooperate with or to post the opinions of former and present customers. If this will not suffice, add the motto according to which you teach.

4.      What makes you stand out?
Think whether professional teachers and interesting classes are the only characteristic features of your school? If yes, I have to upset you. Most schools have such a description.  Think about something unique you can offer to your students. Do you have some untypical method, you serve delicious coffee with a cake, or perhaps you carry out conversation meetings in a park?

5.      What are you like in private?
Who does not want to know what is going on with their close friends or a classmate from the times of university studies? Or perhaps my teacher has a husband? Private information about employees are not a necessity, but they will certainly warm up the image of your school. Such information can be provided in a light and humorous way. We bring customers closer to us by revealing to them secretes of our own lives. This is how friendships are borne.

| | |
| --- | --- |
| | What am I supposed to do now? |
A potential customer will read all answers to questions and what comes next? Add a few words encouraging them for action, e.g.: visit our blog, enrol for a course, check your level, write to us. The call to action (CTA) is a sure free gift you can use to redirect the user where you want.

The best method to write the description of your school is to create it with due care and clear goal. Think about readers who will decide to come to know you better owing to credibility of your description. Simply show that people like all others stand behind your school.