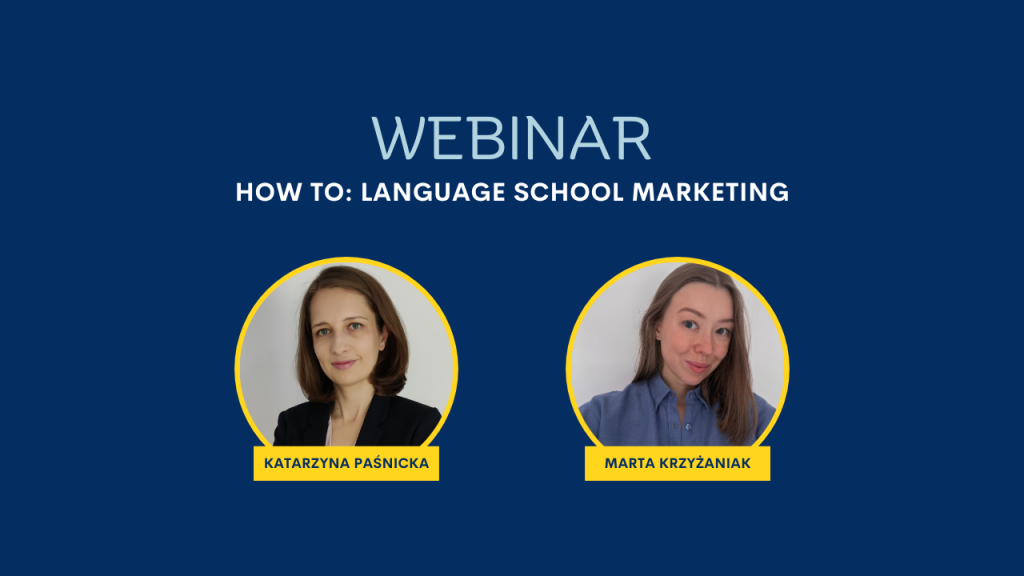 In today's world, marketing plays a crucial role in all aspects of life, including education. Language schools, like any other institution, need to employ effective marketing strategies to attract and retain potential students. If you are interested in unraveling the secrets of successful marketing in a language school, we have great news for you! We invite you to check out our webinar recording, which will dispel any doubts and equip you with the knowledge necessary to promote your language school.
Marketing is more than just advertising or promotional activities; it encompasses a comprehensive approach to reaching and engaging your target audience. In our webinar, we will delve into the fundamentals of marketing and explore how they can be specifically tailored to the language school industry. This webinar is designed to provide valuable insights and practical strategies for your language school's growth and success.
Here is a quick summary of what we discussed:
Crucial aspects of a language school website and the importance of updated information;
How writing a blog can help your business be more visible and gain new customers;
The power of reviews and Google My Business;
Convenience from the customer's point of view, relationship between contact information and customer service;
Content ideas for your language school's social media and recommended tools.
We know you have been waiting for this moment, so we are happy to announce that the webinar recording is now available on our YouTube channel. And once again, it was a great pleasure connecting with you. Thank you for joining us!
Check out the recording 🤩
Enter your email address to access the recording