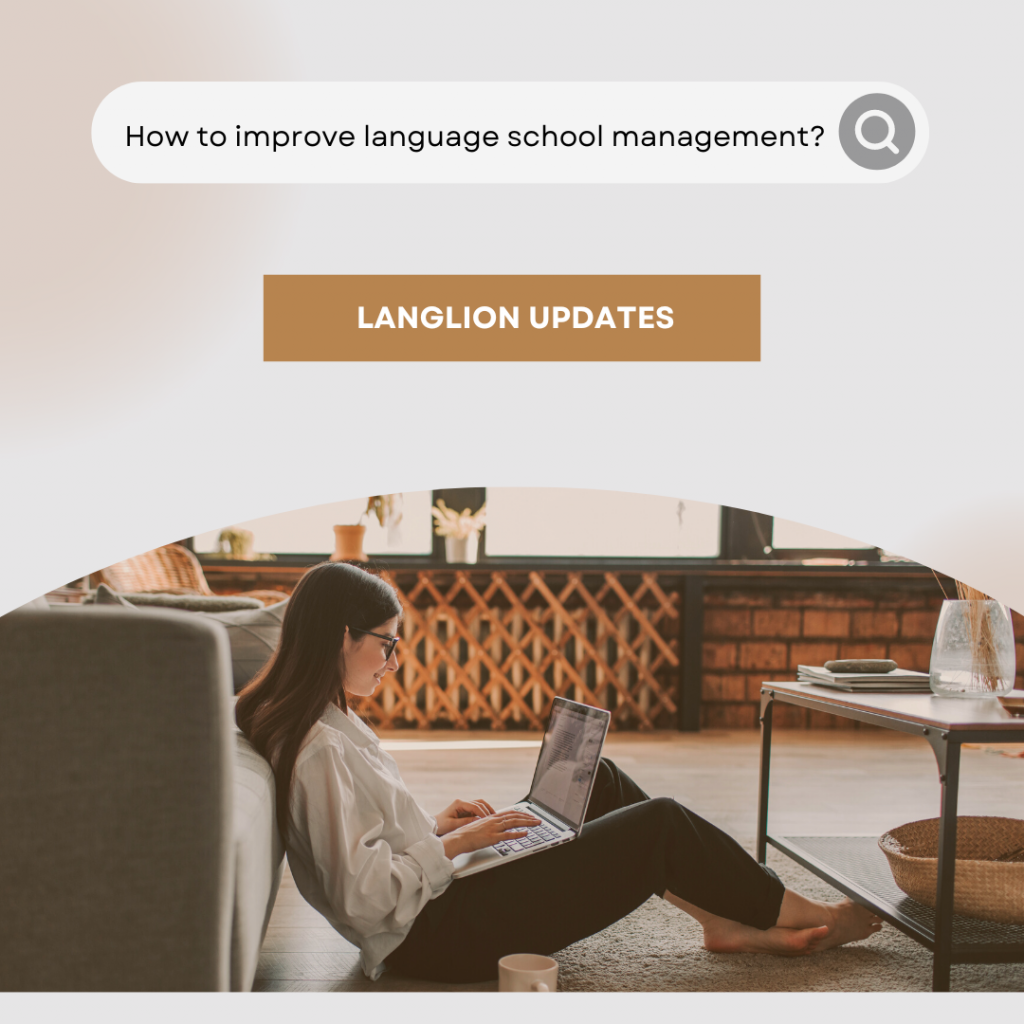 Calendar summer is in full swing, and here it is buzzing like a beehive, just like in your secretariats. You're about to start a new semester at your school, so it's a perfect time to introduce you to some of the summer novelties – the latest updates that have appeared at LangLion. Be sure to test them at your school and you will see that the beginning of the year can start without stress, and you will be prepared like never before!
Covid-19 and online lessons have ushered in a new chapter in the history of language schools. Since this solution does not lose its popularity and has become the norm in language teaching, we have also looked at this area in the case of updates. It turns out that one of the problems you encounter in this case is that your students are notorious for forgetting the online lessons that start. That's why a new feature appeared in LangLion…
Email notification for upcoming online classes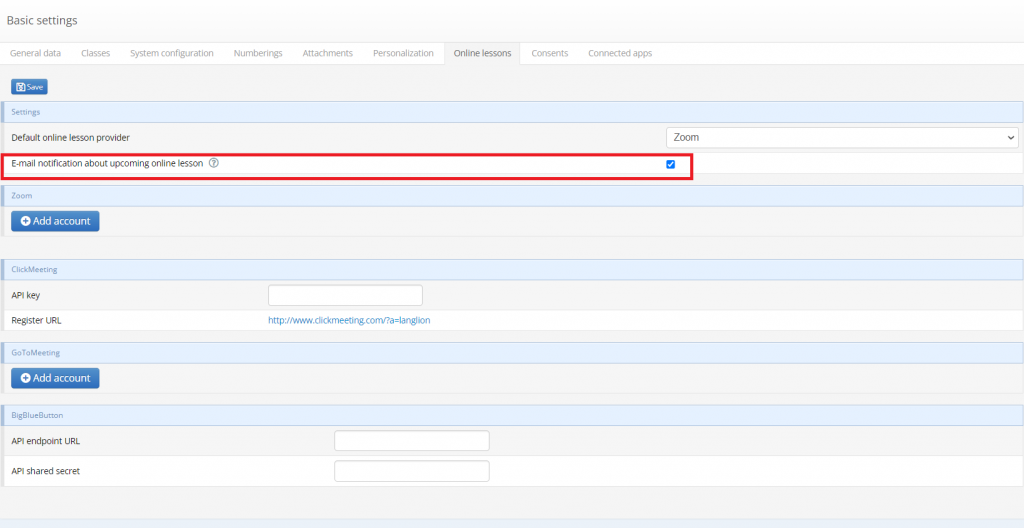 Thanks to it, your students will be informed 1 hour before the beginning of the classes that it is high time to prepare for the lesson. 😉
How to set notifications?
In the Online Lessons tab, you select the default provider for online lessons. Once you've selected it, you'll find the "Email notification about upcoming online lesson" option in the window below and you just need to click save changes. Done! Your students will receive a message with a button to join the lesson. When they click Join, they will automatically log in to their Panel.
You will find a guide to online lessons in LangLion HERE.
New calendar
Since July 1, 2022, a completely new calendar has appeared on our Platform. The date is not accidental, because we wanted you to have the opportunity to get used to the changes and the new view even before the start of the new semester. It is with the help of a calendar that you can check, edit and print the timetable in your language school. If you haven't tested it, it's the last call to do it. You'll see how it's going to make the plan for the new year better. For details, read our previous post: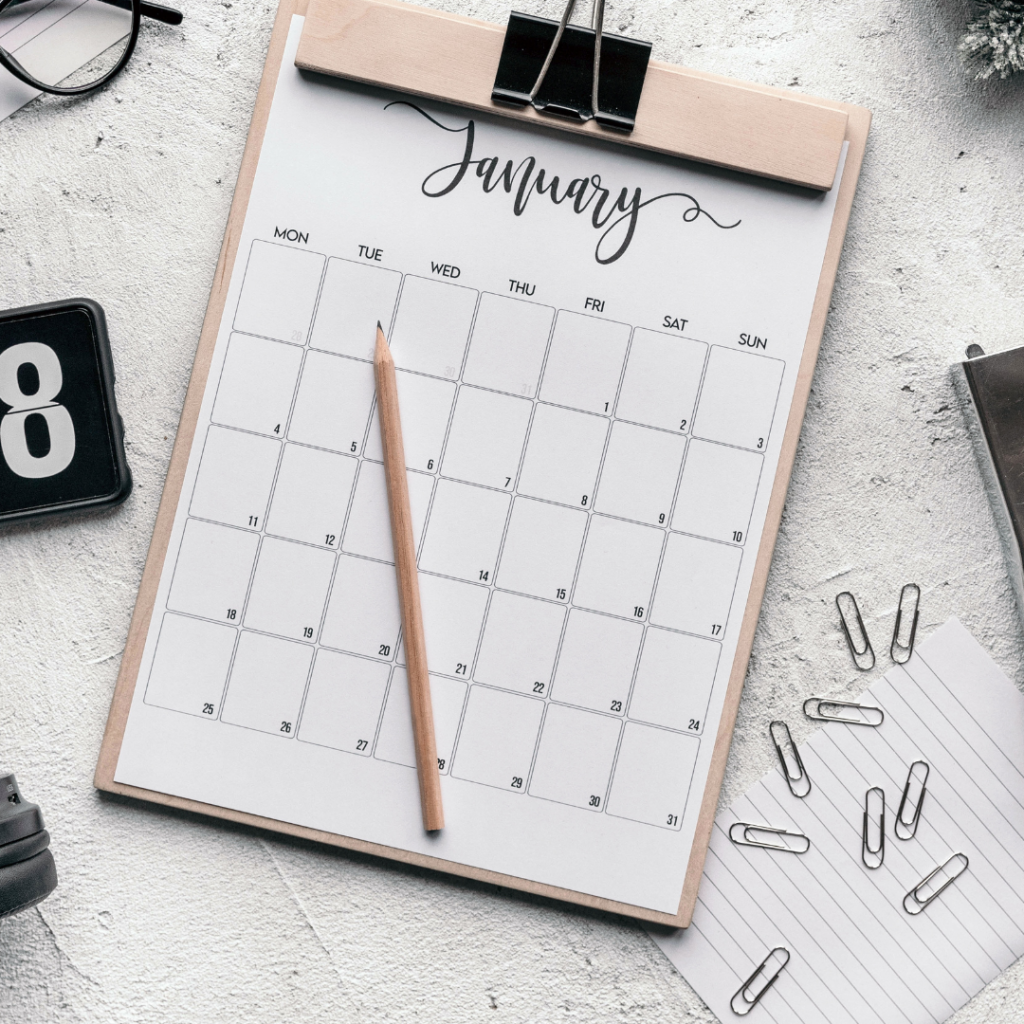 A step-by-step guide is available HERE.
Thanks to another novelty, from now on you can send
Notification of upcoming payments
Of course, if you use the "Finance" module, which we encourage you to do. You will find there a range of possibilities necessary for efficient financial management and cost control in your facility. The notification to the student is sent 1 day before the payment date.

To enable this option, go to the Finance module's Settings tab. Then go to additional options and select "E-mail notification about upcoming payments". The changes made should be saved with the Save button.
You will find a detailed guide HERE
If your student already pays the invoice and attends courses paid for by the company, you can
Issuing invoices to companies from import
We have already written about the import and creation of invoices HERE (we recommend catching up). So far you may have added an invoice or added an invoice without VAT. Now there are also new options: Issue an invoice to the company and Issue an invoice to the company without VAT.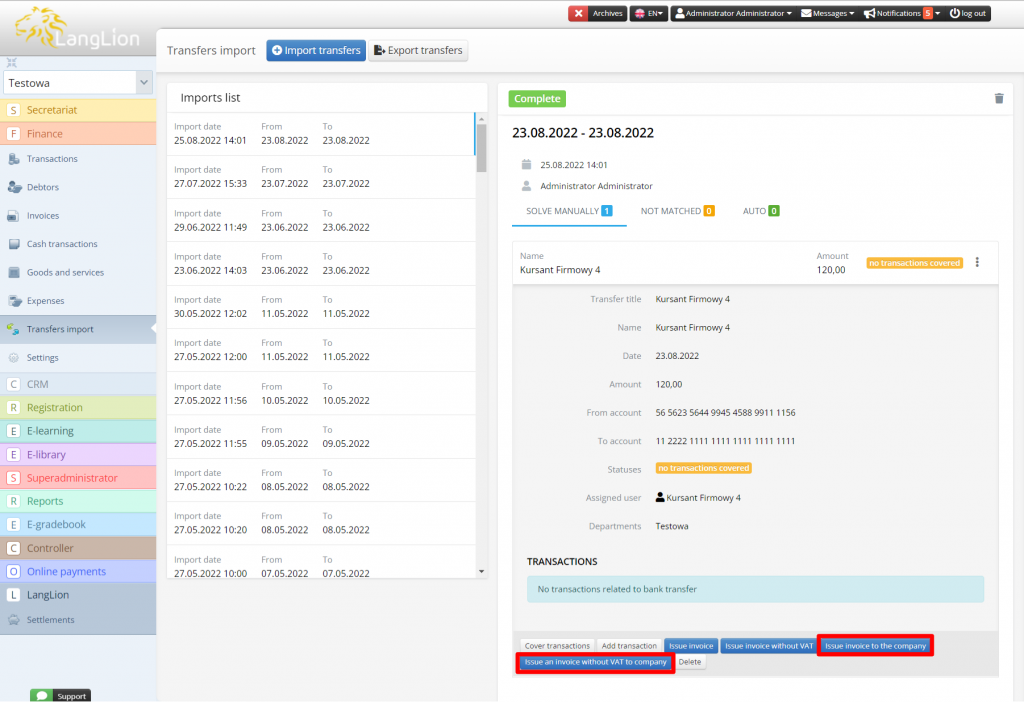 Read more about imports and settlements HERE.
Speaking of settlements, we also have in mind that the basis for settling accounts with companies and teachers is the number of classes completed. Until now, the summary for settlement has shown the number of occupational units. However, there are language schools where the length of classes is not always the same. With them in mind, we also took into account the new settlements.
Total minutes and lessons completed
Moreover, the printout also includes cases such as "Classes canceled by the teacher" and "Classes canceled on time", by entering in the column of settlement 0. However, if you select "Classes canceled too late", the system assigns a standard price per class unit. The settlement is now more transparent and takes into account all circumstances in a clear manner 😉
We have not forgotten about your students and we have a little surprise for them.
Student history in group details
A student panel is a place where your students will find all the information they need: from grades, and attendance, to test results. Now in the Classes in Details tab you will also find the history of attending a given group. This allows the student to check:
presence,
teachers,
grades,
notes.

You can check all the possibilities of the Student Panel HERE.
This is especially helpful for students who attend more than one course. Besides, who doesn't like to have all the information gathered and grouped in one place 😉
And we're moving smoothly to the CRM module, which has been very popular with you for the last year, so there could be no lack of novelty here. Those of you who use CRM will know what a timeline is. For others, a quick introduction:
"This is the user's history – notes, tasks, meetings, and contact history. You can also add these individual elements from this level. Tasks on the timeline are ranked from newest (top) to oldest. In addition, past-due tasks, until they are closed, come first."
That is, everything you need to know about a given contact is gathered in one place. This is expressed in the following way: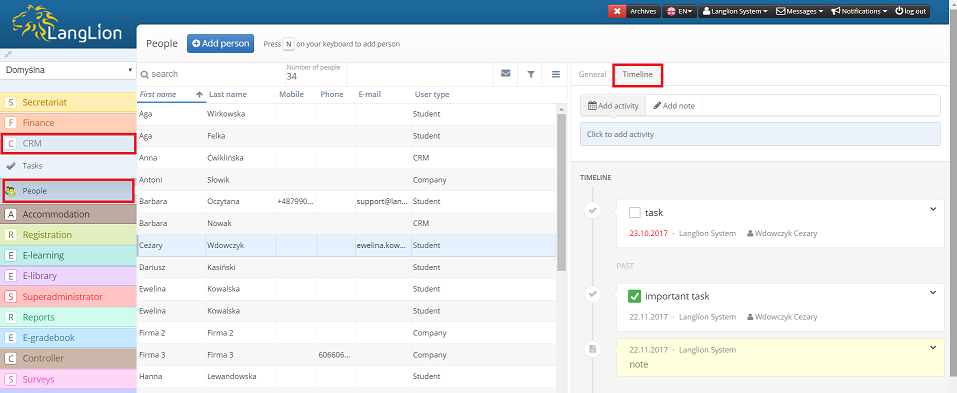 What has changed? Until now, the timeline was only visible for one facility. Now
The timeline is common to all facilities
This is extremely convenient as regards potential students (we can see all the information, for example, whether they have been in contact with more than one institution), current students (e.g. relocation), but also companies with which the entire network works, regardless of the facility.
And finally, although not the least important change improving the comfort of use of the Platform.
We have streamlined the process of importing files with a lot of transfers
At the moment, they're not importing at the same time, they're queuing up and being created one by one. This makes the system much more efficient!
All changes that appear in LangLion have been made at the request of our users. It is for you that the platform is to serve better and better in improving the work of the language school. Thank you very much for being with us.