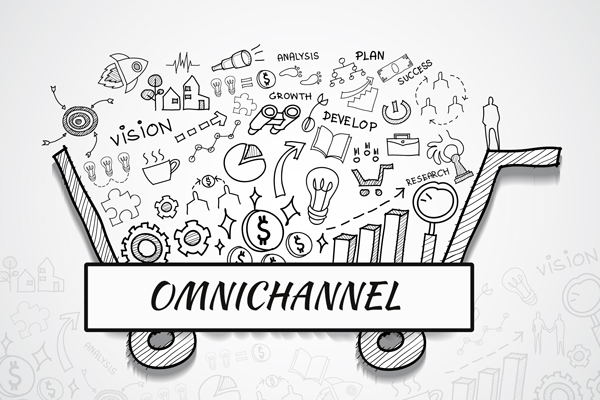 Before a contemporary customer decides to buy a language course, they manage to examine a given language school inside out. Have you ever wondered how your school can be perceived in various communication channels? Omnichannel strategy is a trend you cannot afford to ignore in 2017.

You fuel your car at a petrol station. The assistant asks if you have the card. Yes! I have just won more points.
– What can I buy with that? – you ask.
– Please enter our website, everything is described there. – she replies smiling.
You enter the website, browse through the gadgets, and then the following message pops up: "You will be awarded additional points once you install our application". Very happy, you install it and on the next occasion you return to the station and buy a frying pan or a game for your child. In how many channels you had to get in touch with the brand to receive a prize?
Build a positive experience
---
Omnichannel is a marketing strategy consisting in coherent communication with customers over the greatest possible number of channels, both online and offline.
The said strategy relies on unification of all shopping channels in a way providing consumers with unproblematic access to the same product or service in diversified locations, e.g. at the website, in school's premises, at Facebook or via e-mail.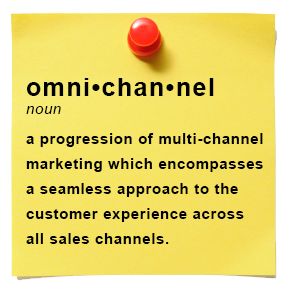 You must remember that a contemporary customer does not necessarily have to enter your school's building and talk to a lady working in the secretariat to get to know if it is worthwhile studying there. Of course he or she can do so, but they have millions of other methods to check any language school thoroughly.
Regardless of whether they visit your school in person, enter its website, attend the events you organise or follow it in social networking channels, your customers want their experience to be efficient and coherent regardless of where they interface with you.
What will be the experience of a potential student who finds out that your fanpage features a logo differing from the one at your website or in the school's premises? Probably they will feel confused and not quite sure if they found the same school. Remember to take care of uniform communication style and visual identification (colour code, font, logo, images etc.), i.e. of a coherent image of your school.
Make sure the journey is comfortable
---
Integrated marketing allows consumers to start a journey with your brand in one channel and smoothly proceed to another one.
What they learn in the first one needs to reflect the same message in the next one. This is about unification of customer experience related to purchase of a service of product. It has been long known that a customer needs to get in touch with a given brand to make the final transaction. Leading them to such a decision without any harm to brand's image will be a true measure of success.
And what if during their "journey" something happens that discourages them from making this decision? For example, they learn personally about an English course costing 350 EUR, but the same course costs more at the website? Or what if they wait too long for their phone call to be answered?
Each interface of a customer with your school arouses specific emotions in them, build a positive or negative experience.
According to research, by 2020 neither product or service price nor the product itself will be relevant; only the consumer's experience with your brand will matter.
Get to know your potential customers
---
Omnichannel strategy is based on gathering the data about your customers. Owing to the fact they encounter your school in various channels, you can learn really a lot about their needs and behaviours.
How many consumers use computers to enter your school's website?
At what time do customers most often visit your Facebook page?
Do they prefer to complete a course enrolment form from their mobile phone or they would rather make a phone call?
Analyses of consumer behaviours in various channels will help you to select the proper strategy and reach out to recipients more effectively. If you notice that potential students do not complete the entire form, think about it – perhaps there are too many boxes to tick?
Customisation is the key to recipients' involvement. Owing to acquired data you can easily match your messages to proper target groups.
Focus mainly on relations.
| | |
| --- | --- |
|   | Remember about 5 rules: |
Put the customer first.
Create a coherent brand image in all channels.
Facilitate to consumers contact with the school on all devices.
Improve the efficiency of the buying process both in the Internet and in the real world.
Determine customers' priority.