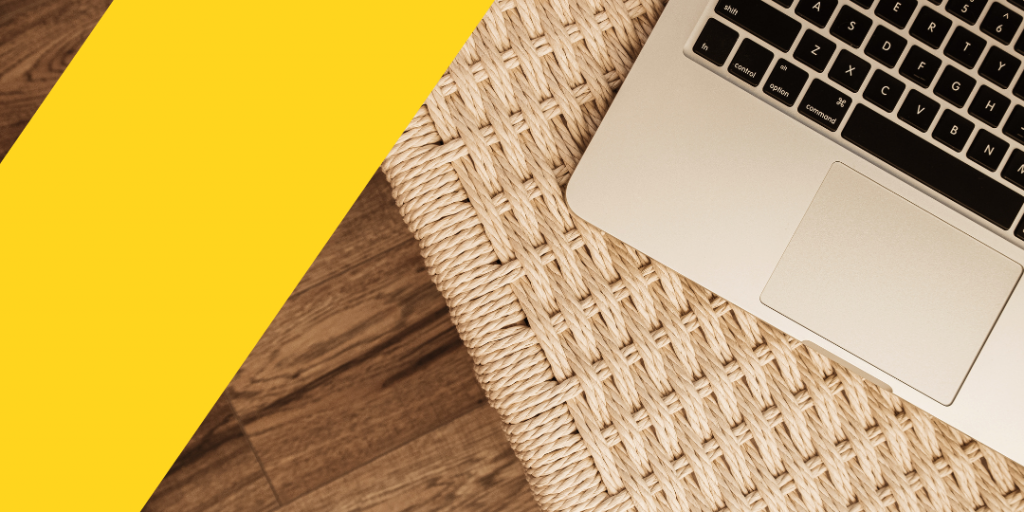 Time for another update post 🙂
Today we want to present you the summer updates in LangLion. Since our last post, a lot has changed, and we continue to improve our platform for comprehensive language school management. We are constantly developing and introducing new features that significantly facilitate language school management.
We care about our system meeting your needs as best as possible and improving your work at the language school. Thanks to our Q&A webinars, we can learn directly from you about the solutions that work well and the ones you need. These meetings are also a great opportunity for you to share your experiences related to how you use various system features.
Get to know summer updates in LangLion
On Friday, June 23rd, a webinar took place where LangLion co-owner, Patryk Chmielewski, presented the latest platform updates. So, are you curious about the updates we have introduced?
1. App for teachers (Android, iOS)
The most significant new feature is definitely the application for teachers, which is available on both Android and iOS systems. We have worked on it for a long time, and we hope that it will greatly facilitate the work of teachers. With this application, access to the LangLion Platform is convenient and possible at any time.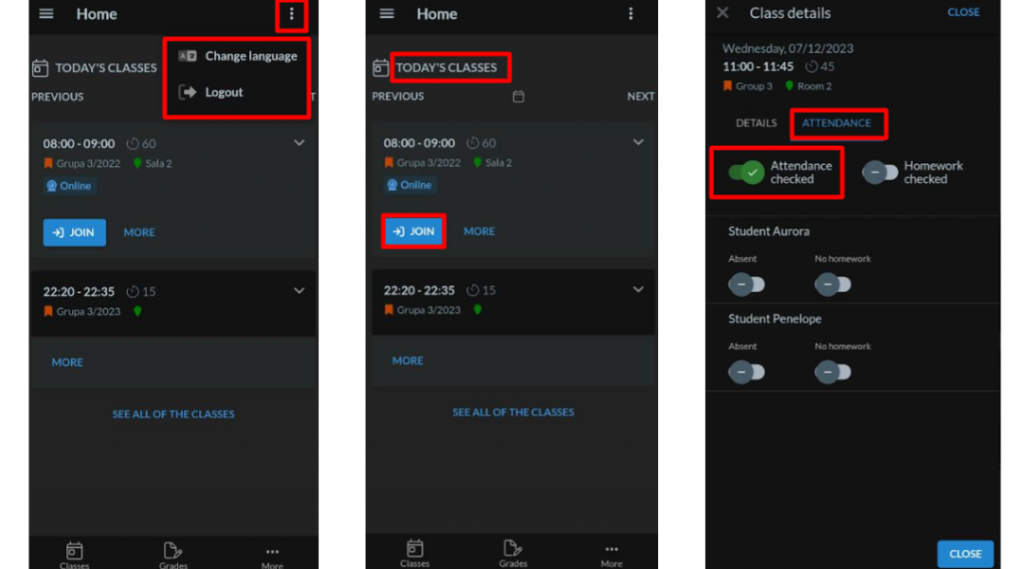 The first version includes features such as grading, attendance, classes (view only), class details and statuses, as well as online classes. We are already working on the second version, which will be more comprehensive, including updates such as system messages, news (wall), and teacher contracts.
We encourage you to download the application and try out its functions! Currently, the interface is available in two languages: Polish and English.
You can read more about the teacher application, installation, and available options at this link.
2. New transaction list
This month, a new transaction list will be introduced. We are making changes to it due to two reasons. Firstly, to improve its performance when dealing with a large amount of data (e.g., from the archive). Secondly, to enhance the filtering and data exporting capabilities.
If you want to learn more about importing transactions, click here.
3. Settlement periods
The third change relates to settlement periods and involves blocking the creation and editing of selected financial documents, as well as automatically closing the settlement period based on criteria. The option for settlement periods can be enabled in the Finance module settings, under the "Settlement Periods" tab.
4. Bidirectional API
A bidirectional API (Application Programming Interface) is a mechanism that allows communication between two systems, where both systems can send and receive data in real-time. Traditional APIs typically operate in one direction, where one side sends a request and the other responds to it.
In the case of a bidirectional API, both sides can simultaneously initiate requests and exchange information with each other. This enables synchronous and dynamic data transmission in both directions. This is particularly useful for applications that need to exchange information and respond to changes in real-time.
In short, a bidirectional API allows for simultaneous and dynamic information exchange between two systems, facilitating fast and seamless real-time data exchange.
In the case of LangLion, it is used for creating, editing, and deleting (for students, groups, and companies).
The API documentation can be found at this link.
5. Improvements
We have also implemented several improvements to enhance daily work with LangLion. What exactly are they? We are ready with the answer:
invoice downloads (e.g., JPK_FA) based on selected date types (e.g., sales)
filtering surveys by group
global import
information about applied filters when exporting reports
What information can you obtain by using reports? You will find the answer to this question here.
New features = even easier language school management
That's all we have prepared for you this time. We continue to improve our system and plan to introduce further updates to make your daily work easier. We will also continue with Q&A webinars because we highly value our contact with you. The LangLion platform is primarily here to serve you, so please let us know what you think about the recent changes. We would greatly appreciate any suggestions.
We hope that with this post, you will be able to fully utilize all the changes we have introduced. If you have any doubts or questions, our technical support is at your disposal. You can contact us via email or phone. The most important contact information for all LangLion departments can be found on our website under the CONTACT tab.
If you're interested in the topic of LangLion Platform updates, be sure to check out the previous post on this subject. Taking this opportunity, we would like to express our heartfelt thanks to those who participated in the webinar, and we hope to see you again for the next one!