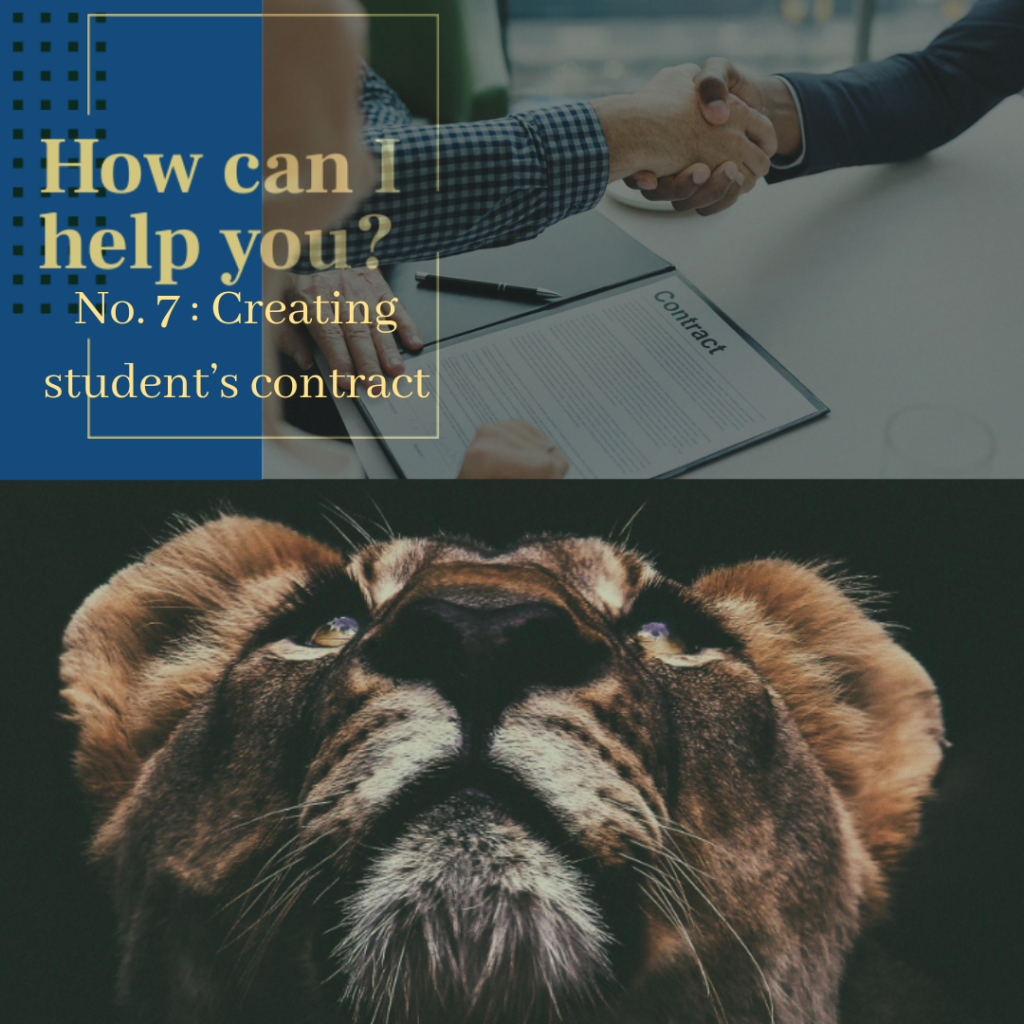 In daily life, we deal with contracts virtually at every step. When you run a language school, contracts are also one of the major aspects and are central for successful cooperation between the school and a student. A contract should define clearly and precisely the rules of cooperation between two parties. This is why today we will write a little bit about the function that makes contract generation much simpler and faster.
In each contract template, gaps are generated to be filled in with such data as e.g. student's personal data. The document editor at the LangLion platform allows for automatic completion of those gaps. But before we proceed to this stage, the first step is comprised of the creation of numbering template followed by student's contract template. A great advantage is comprised of the fact that we create a template only once, and then we add it to successive students.
How to create student's contract template?
In the "Secretariat" menu from the level of "Documents" tab, we select "Students' contracts " and we click upon "Create a new template" option. When creating a contract template we have to remember about entering the document's name, and only then we enter the content and apply variables instead of gaps.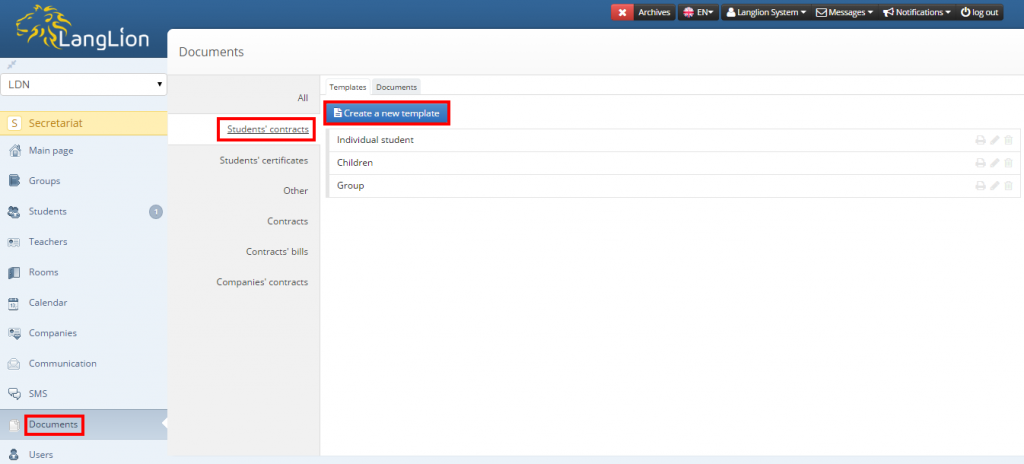 Variables' aim is to collect defined student's data for the contract. Variables' options are available above the document's text editor. The variables to choose from include both full names, group's language or group's name. Finally, we assign the contract to a given student.
How do we assign a contract to a given student?
Having found the proper student to whom we want to assign a contract, we add the document from the "Documents"' tab level. Then in a new window, we choose the proper pieces of information (e.g. the group) and contract template (there can be several templates).
To end the entire process, the Platform provides the possibility to send a ready contract in an e-mail message. A student may access her/his contract at any moment, also from the Student's Panel level.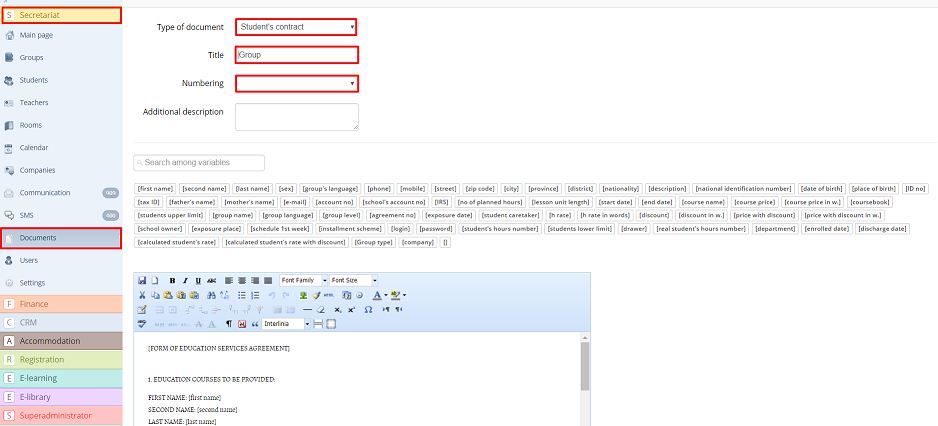 Other functions and options related to the generation of student's contract are described in detail in the link below:
http://help.langlion.com/en/system-guide/secretariat/creating-students-contract/
Why do we think a contract is so important? Because very often an ill-designed contract is likely to bring about more harm than benefit. On the other hand, it is necessary to set up rules of cooperation and impose certain standards. Another advantage of contract signing is the fact that contracts help us to build trust. This has a positive impact on a school's image and feeling of security among our students.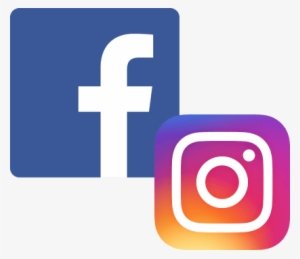 Remember that you will also find us at Facebook @langlion and at Instagram @langlion_platform. This is where you may follow LangLion news on an ongoing basis  🙂