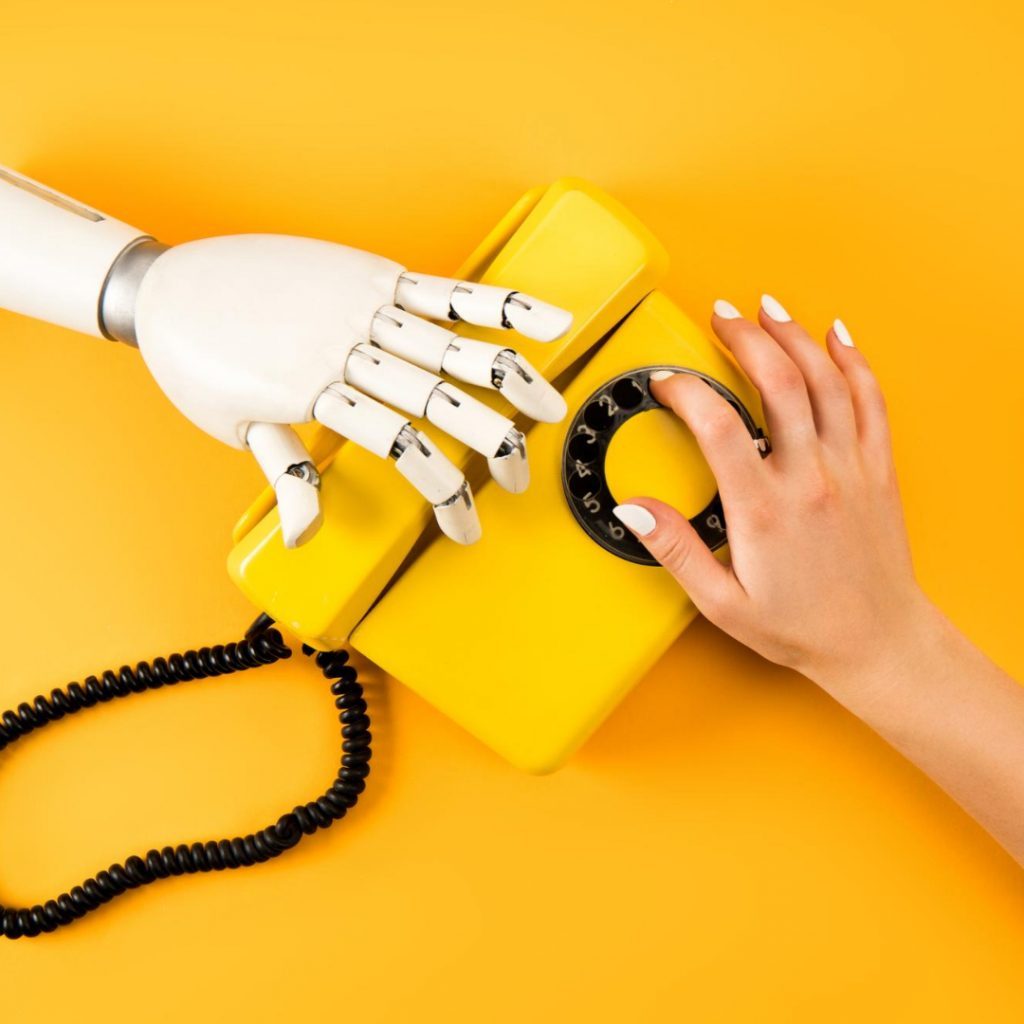 A teacher's work can be gratifying, and yet, it poses great organizational challenges to all teachers. After all, it is nothing like the average day at the office after which you can close your computer at 5 p.m. and go home with the thought: "it's over for today." Most of their day, the teacher teaches classes; surely, the usual work organization techniques won't do the trick in this case.
How can one do the most difficult things in the morning or carve out an hour or two to work at their maximum concentration, with a schedule full of classes? Honestly speaking, all the teaching and administration activities done by a foreign language teacher require focus. How long can one work at full capacity? A vast majority of teachers burn the candle at both ends. Even when they finish classes, they bring the rest of their work home. They need to grade their students' work and plan the next classes, all that while wondering what to do in order to make the class material interesting to their students. To top it all, the late hours at which they usually do that do not help creative thinking.
Let's not forget that teachers also have their private lives, which they often sacrifice for the sake of dealing with all the administrative work related to teaching. Unfortunately, the daytime won't extend in tandem with increased responsibilities.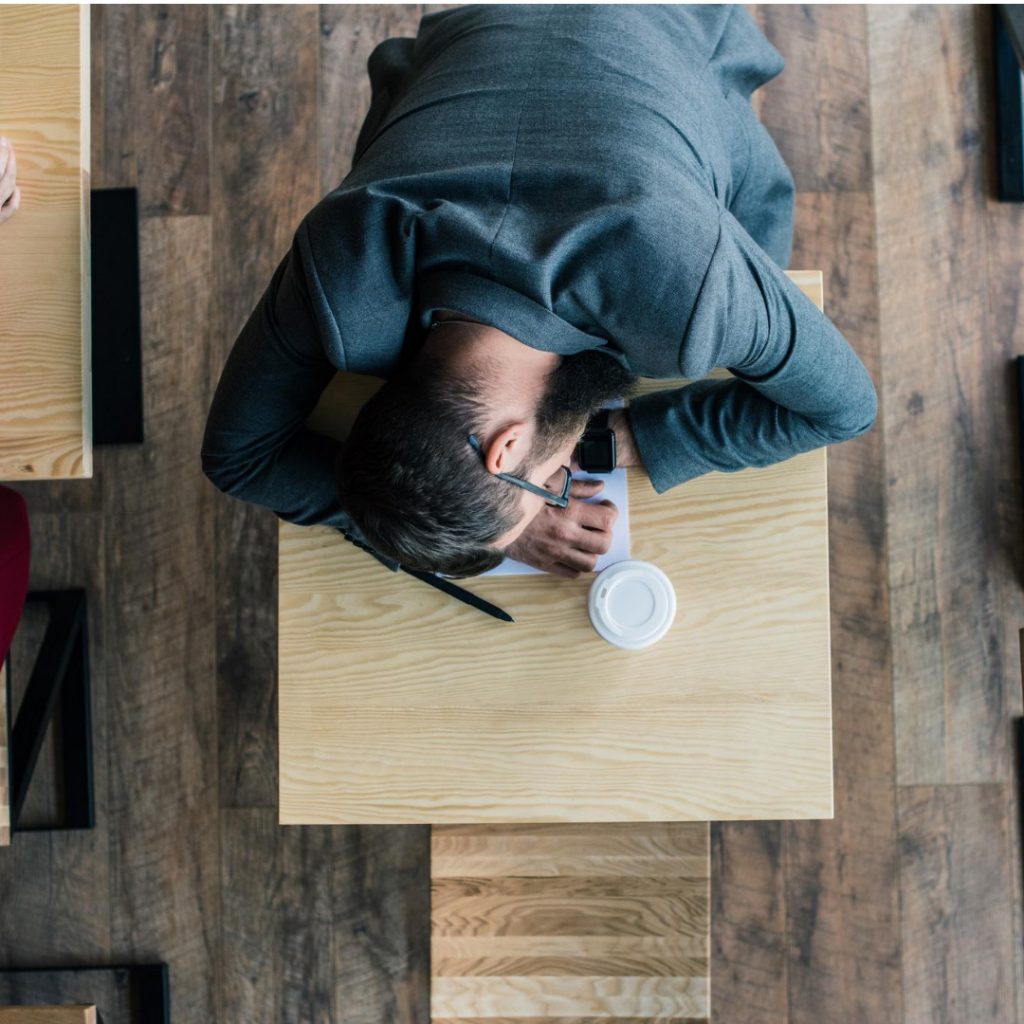 Are teachers and academic coordinators at risk of professional burnout?
More and more teachers are speaking out, claiming that their current workload is too heavy. However, they do not complain about the time spent on conducting classes or preparing for them. It is an integral part of their professional career that they once chose and that they love.
The greatest burden is actually extra administrative tasks they have to contend with, often after their working hours. And it is a global scale issue, consisting of many factors. Fortunately, there are effective solutions that can be implemented at a language school to improve their situation.
These changes are related to the use of the new Edutech technology which is designed to relieve teachers and administrative staff of tasks that can be automated. There is a growing trend among language schools which decide to provide their team with intuitive, flexible, and, above all, time-saving tools that will support the workflow and organisation of administrative activities. Schools that have opted for them definitely praise this type of solution.
What is automation?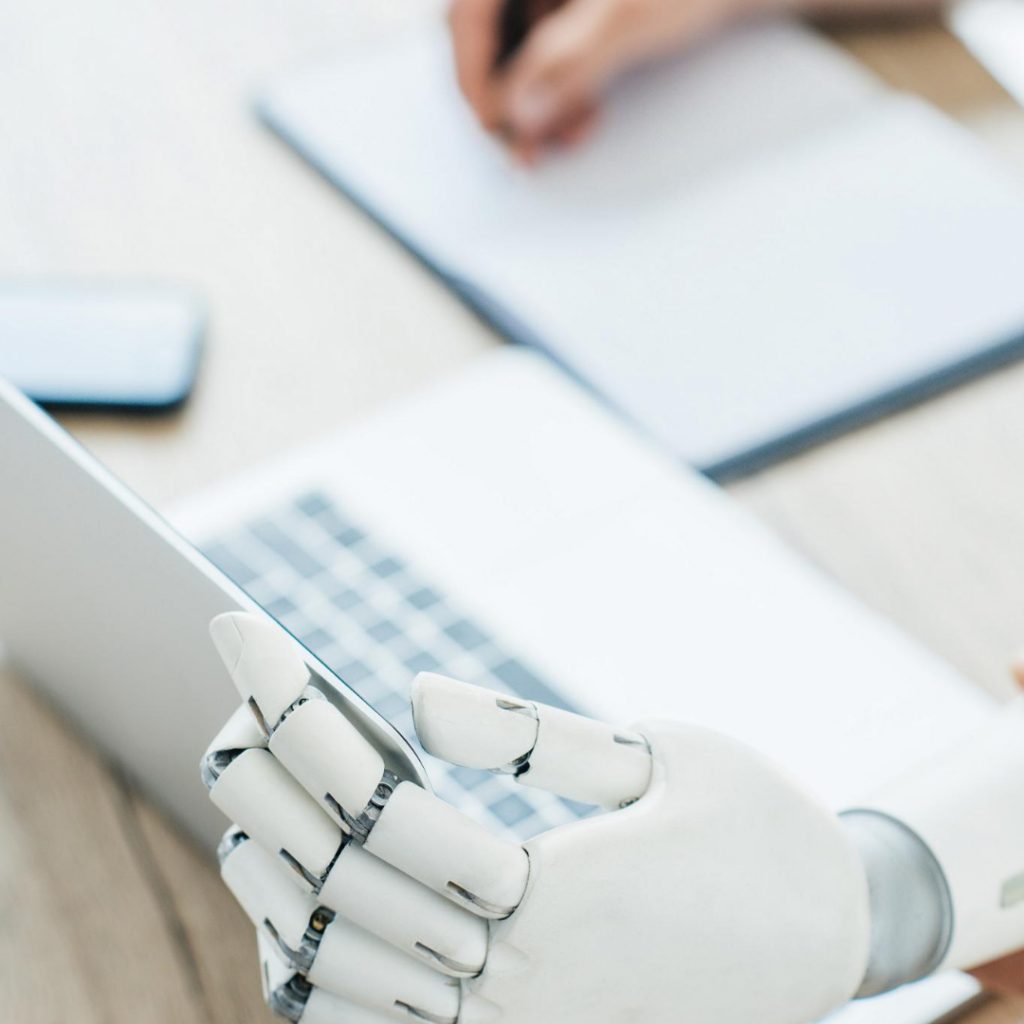 Some technologies are designed to complement human work, while others replace them. Since the beginning of the Industrial Revolution, people have been afraid of how technology might affect their workplaces, but each time, these fears turn out to be unfounded. Looking back, we can see that technological progress has led to the emergence of new types of activities and to augmenting human labour, rather than replacing it.
In 2015, the BBC caused quite a stir by publishing a short text with the catchy title "Will a robot take your job?" The focus fell on the search engine where you could enter the name of the profession you were interested in in order to know the risk of it being automated over the next twenty years.
As a result, it was found that the profession most threatened by automation was that of an administrative clerk, e.g., in a post office and/or bank (97%), and that the least threatened professions were therapists and teachers (0.4%). The search engine was developed based on research conducted by scientists from Oxford University. They assumed that the potential to automate a specific profession lays in routine, repetitive, and predictable activities. However, we will not be automating activities that require creativity and we will not be replacing person-to-person contact. Interaction is a value in itself, not a feature of the service, while contact with the student is an intrinsic part of language education.
So, to sum up, the issue in one sentence: automation is a process of relieving people of activities that can be done automatically, using appropriate software. I do not want to hint at an apocalyptic vision in which, in the future, we will be replaced by robots that are smarter than humans and we will become unemployed overnight. I'd rather try and make teachers aware that there are tools that can improve their workflow and save their precious time here and now.
Teaching is definitely not an easy task. It is therefore worth implementing automation and introducing changes that will use new technologies to perform many of the most time-consuming activities, related to the organisation of work, much more efficiently.
Advantages of automation:
time saving,
minimising the number of errors made,
improving the flow of information at the level of administration – teacher – student.
How does technology support language schools?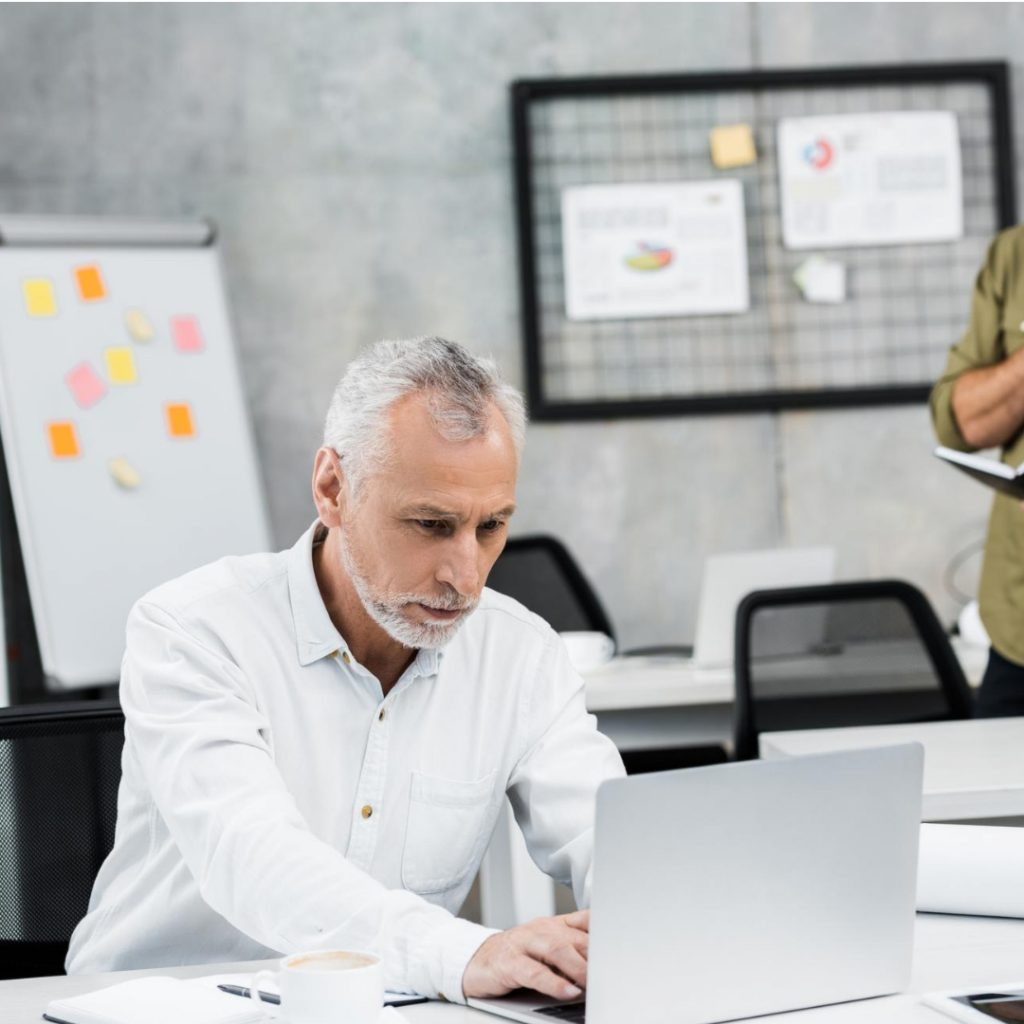 At practically every step, the constant progress of technology shows us that many activities can be performed faster and more efficiently. Automation saves time and allows us to focus on those areas that matter most. It is difficult for a full-time teacher to find time to develop and prepare unique and creative classes for their students. However, if we automate the tasks that the teacher spends, for example, an hour a week – (it is usually much more than that, and we all know that 😉 – it may turn out that both teachers and schools will gain almost a working week per year, which can be used much better, e.g. focusing on students.
Of course, administrative tasks cannot be eliminated because they are necessary for the seamless operation of a language school and for tracking the progress of students. However, I would like to show you how it can be improved.
1. Communication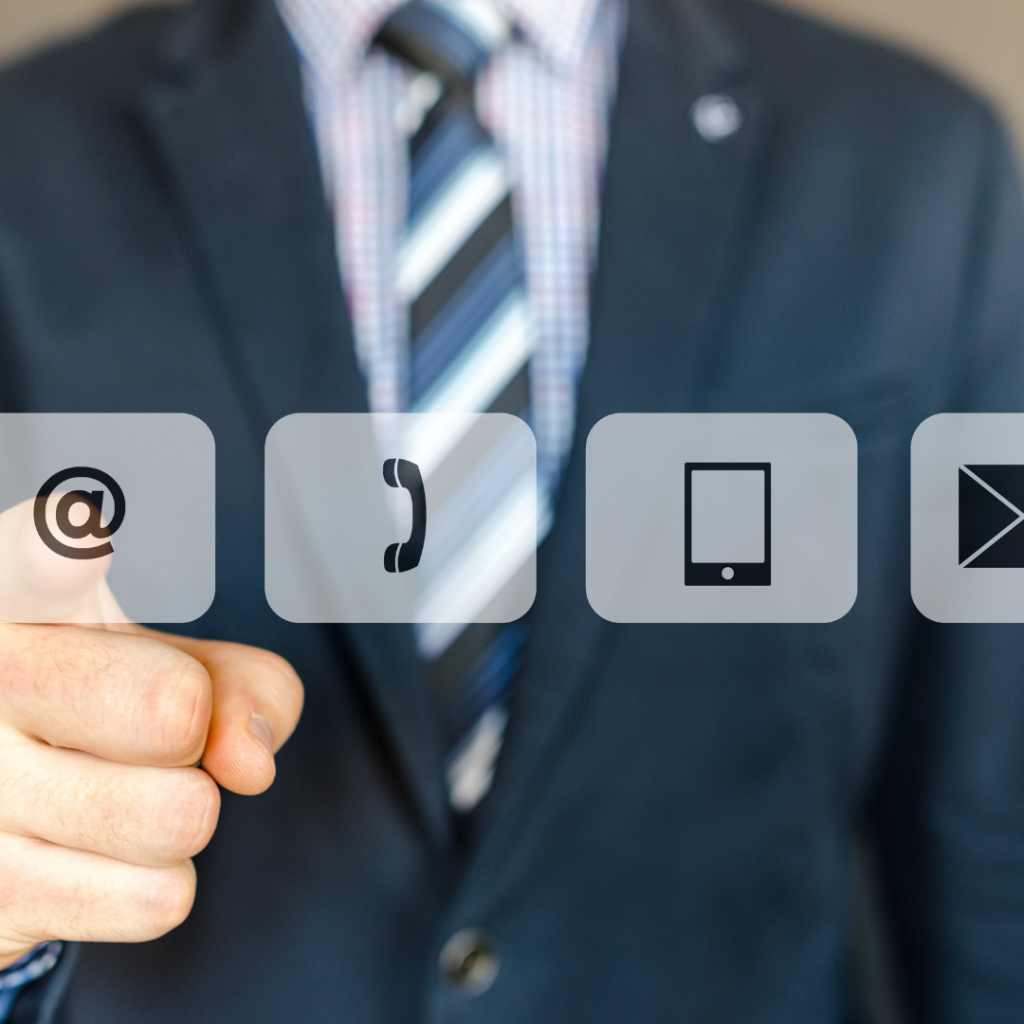 In communication, we can use the full potential of automation and save a lot of time. By using a language school management system LangLion, messages can be sent out automatically for various events. One of the functionalities of the Langlion Platform is notifying students, or their parents, about specific events in the system. Cancelled classes? Substitute teacher? The system gives you an option to configure the settings so that messages are sent automatically. They can take the form of a system message, an e-mail, or an SMS. Thanks to this feature, the students are kept informed about what has happened in the system; best of all, you only need to set it up once! If you want to check the list of notifications sent for dispatch, just look at the appropriate tab. The counter is updated on a regular basis.
In mass e-mail communication, with a large group of recipients, you can also use mailing with the help of which you can easily send announcements, offers, or wishes for upcoming holidays and attach a Christmas card to the content.
Mailing is an excellent tool for building relationships with students and, with the help of automation, you can practically do it yourself! Most importantly, all communication takes place inside the system, so you do not need to provide your email address.
It is possible thanks to the options available in the "Secretariat" module in the "Communication" tab which contains additional tabs:
System Messages – Allows you to send and receive messages on the LangLion platform.
Email – allows you to create a mailing.
Notification history – allows you to manage system notifications.
On the one hand, being able to communicate directly with teachers is great for building relationships. As a downside, however, taking care of students' careers and answering their questions, outside of working hours, is time-consuming, stressful for teachers, and can lead to professional burnout in the long run.
By automating off-hours communication, teachers will regain their free time.
Want to see how to communicate easily with students and their supervisors using the LangLion Platform? You can find the complete guide HERE.
2. Descriptive opinions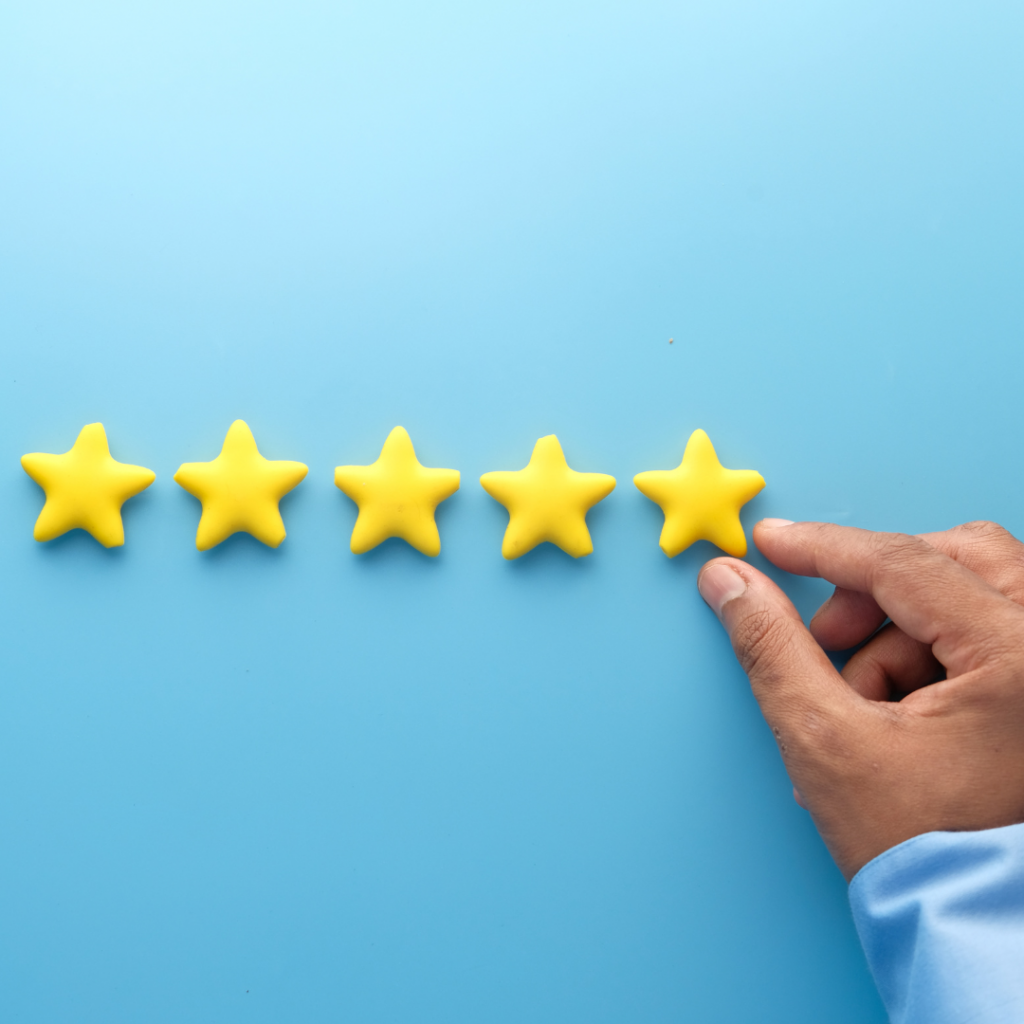 Every student wants to know what progress they have made in their studies during the semester. If you have collected data via Excel by the end of the year, certainly, everything is in one place; yet, each opinion must be created manually. If the teacher teaches only on a one-to-one basis, this is not a difficult task, but with larger groups of students, it means more sleepless nights devoted to after-hours work. Using the e-log, you enter all the data into the system. Hence, when the moment comes to generate and send descriptive reviews, you can do so automatically, and the data to be included in the printout, such as scores and ratings, or attendance, is added to the opinion with a single click of the mouse.
In LangLion, it is possible to print a descriptive opinion both from the level of the "E-gradebook" and the "Secretariat". The descriptive opinions available in our system, allows you to easily prepare a summary of the student's history in the group.
You can learn more about generating such an opinion by clicking HERE.
3. Status of classes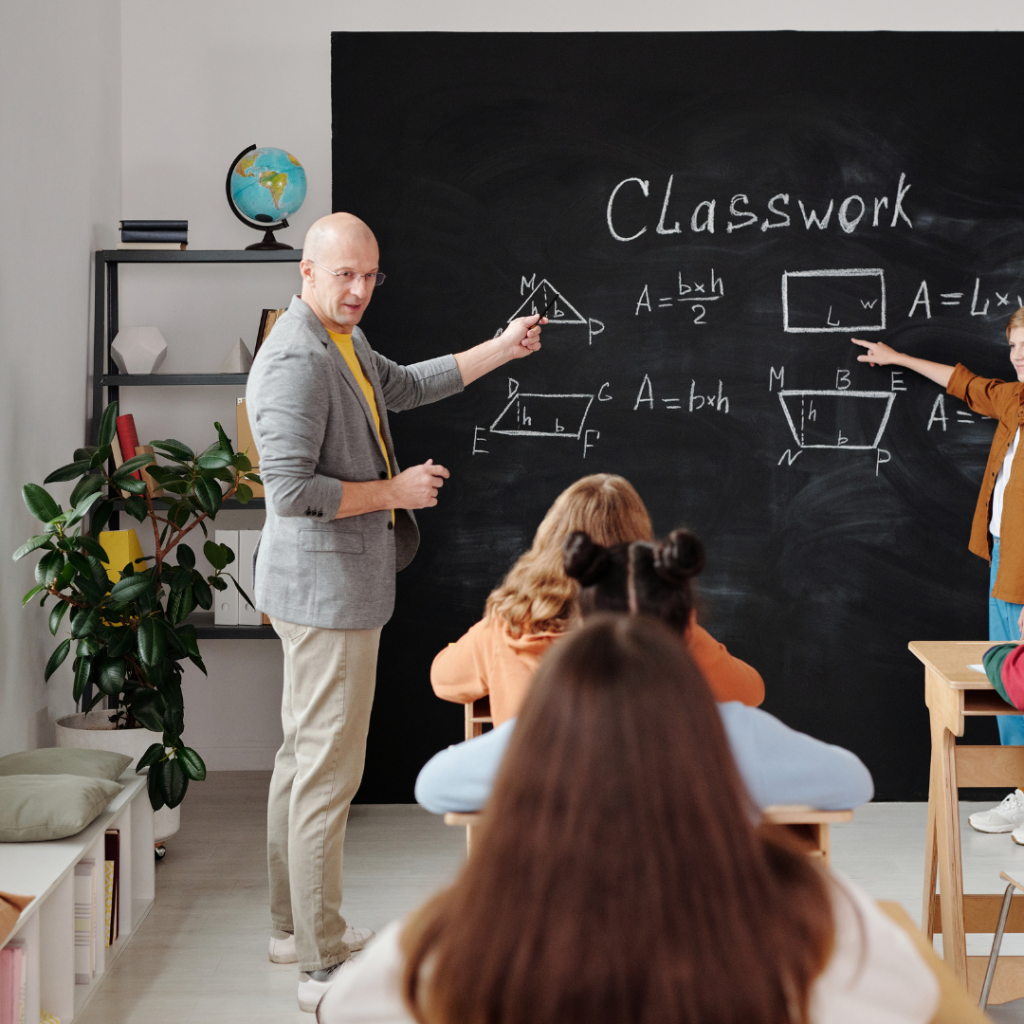 These are signs that can be assigned to individual classes in which students are divided into groups. Using the management platform, you can easily select:
replacements,
cancelled lessons,
days off,
the lecturer's rate.
For the teacher, this is an extremely convenient solution, because the system itself will prompt the need to generate a lesson with a substitute teacher, or take into account days off and the rate for a lesson, at monthly settlement time. This means no more searching in notes, calendars and spreadsheets; as a result, more time is saved. Using special software, both the teacher and the administration of the language school have the opportunity to manage all the processes taking place in the language school using a single system, regardless of the number of teaching units. Focussing on modern solutions, the language school makes itself more accessible to its students and definitely stands out from the competition.
You can find the guide HERE.
4. Attendance and grading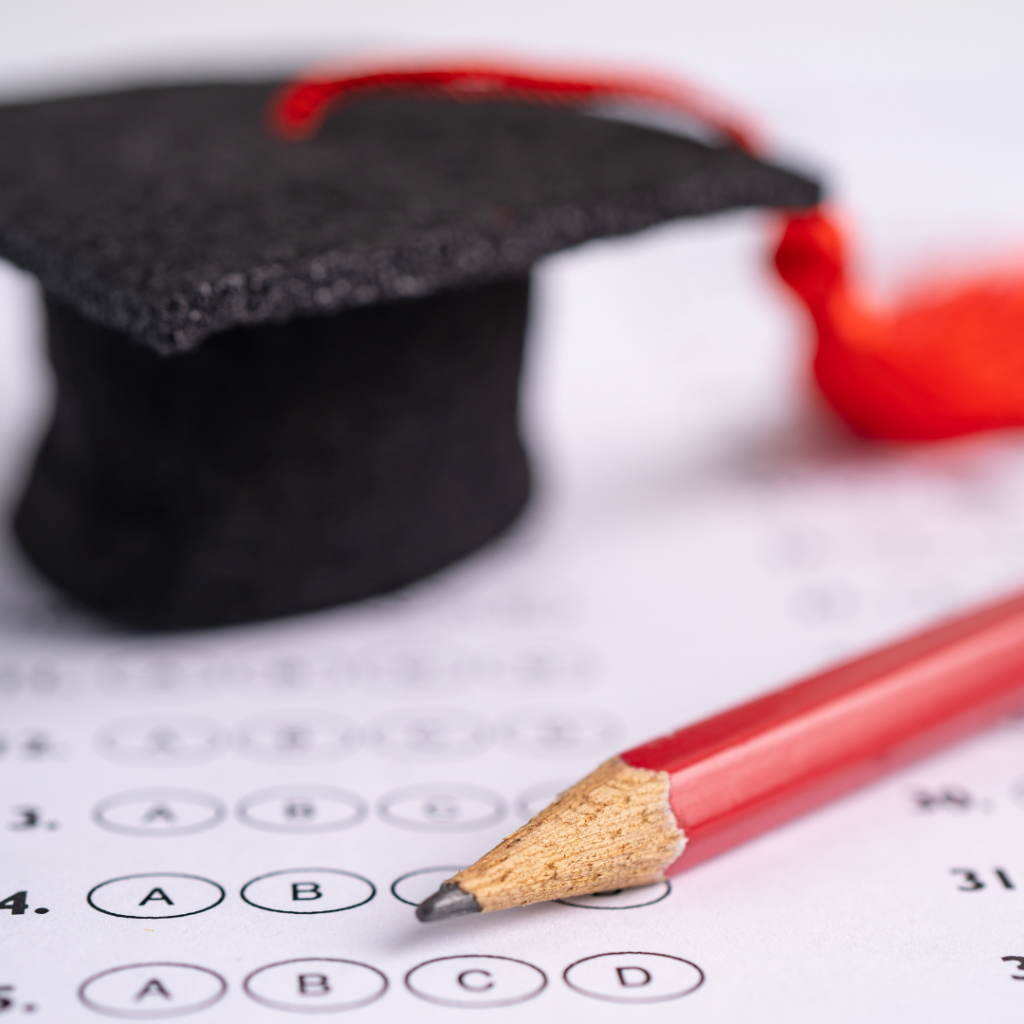 Checking attendance and awarding grades is an integral part of teaching. It also meets all the requirements for the introduction of automation. Paper diaries and notebooks are definitely becoming a thing of the past. This is also good news for fans of ecology and, by the way, for economics fans, too. The e-Log will not only speed up the whole process, but it also has additional features such as:
Attendance statuses marked with appropriate colours – thanks to this feature one can quickly see who needs to improve their attendance and who needs to do their homework.
Calculation of student attendance – the system itself calculates the percentage of attendance and takes it into account in the report.
Course fee – extremely convenient in the case of an hourly billing system.
Calculation of weighted and arithmetic averages – the teacher selects them and the system calculates them automatically.
All these features leave more time for conducting classes and interacting with students; more to the point, the end of the year becomes less associated with overflowing work and the sad duty of manually counting class details.
Do you want to know more possibilities offered by the Teacher's Panel in our system? Just click HERE.
5. Online lessons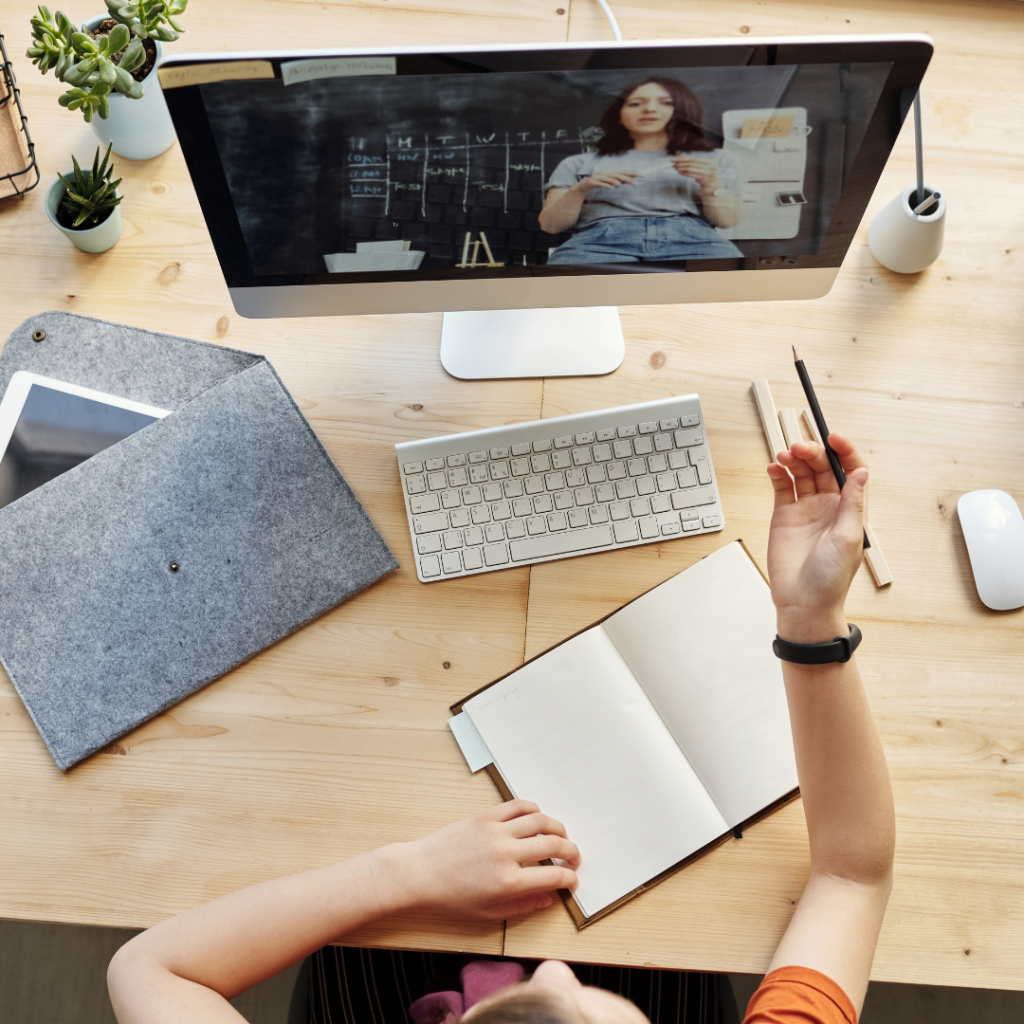 2020 has shown us that, whether we like it or not, online lessons will be a natural part of the language teaching ecosystem. Some schools have even decided to completely switch to virtual reality. Undoubtedly, the beginnings were a huge challenge both for teachers and students. Sharing the camera, voice, using the chat, as well as showing the prepared presentation and exercises, was a challenge for everyone at the beginning. In this case, automation also works perfectly, since the technical requirements of each online lesson are the same. Why not amalgamate the management platform and the chosen provider once and then use the settings entered?
After adding online lessons, an academic coordinator only needs to click the "Join" button and decide whether they wants to record classes.
Find out more about it HERE.
6. Sharing of class material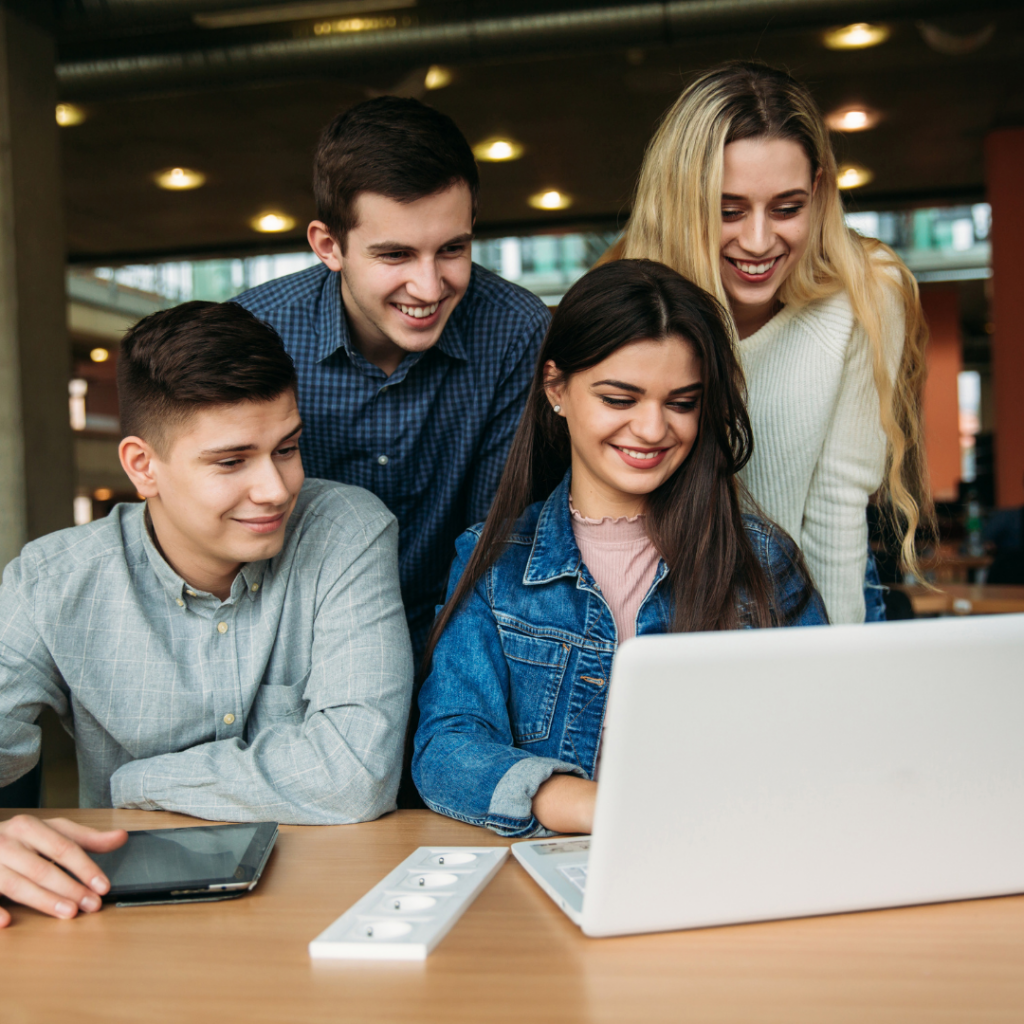 "Will we get the material after class?" / "The attachment does not open for me".
Let him cast the first stone who has not heard this type of pleas from students at least once in their career. Most often, they result in an evening spent on additional e-mailing and creating groups for students in order to provide them with all the necessary material. However, LangLion, offer a special module for sharing class material. With this kind of module, not only can you share files with entire groups, but you can also create and share tests for classes. Moreover, the tests have labels thanks to which you can quickly find what you are looking for amongst the material available on the Platform.
A guide on how to quickly and intuitively share files can be found HERE.
You can learn how to create and share tests HERE.
The following are other areas that can be automated to make the teacher's work less burdensome:
teaching schedule management,
planning classes and gradually publishing them using the platform,
using applications that support learning and conducting classes, e.g., Kahoot,
ongoing control over the number of classes conducted and thus the remuneration of the teacher.
The most common concerns about automation
The most common reservations that one may have regarding the introduction of automation in an educational institution are related to the lack of confidence in the precision and accuracy of the system. It doesn't come as a surprise as school records are extremely important and must be kept accurately and meticulously in order to ensure security in data management, payrolls, and other administrative work. However valid this point is, it is based on a wrong assumption that automation cannot, or will not be able to keep records as accurately and conscientiously as humans do.
It's quite opposite, actually. If we properly configure the software, automation will be much more accurate. After all, it is resistant to stress, fatigue, and to students' tricks proof, and it can work regardless of whether it is day or night. Teachers can update all required data with a few clicks and leave the rest of the activities to the platform. This saves a huge amount of time, both while entering data into records and searching it to gain insight into a current situation.
According to the American company, Gartner, which deals with data analysis, the investment in automation software reached nearly 2 billion USD in 2021. Primarily, companies digitise HR, financial, and administrative processes. This trend will not slow down; on the contrary, it will grow in every sector. This also applies to edu-business as well. Every day, tutors and academic coordinators try to combine many different functions, namely, that of teacher, tutor, mentor and administrator, not to mention the other roles, they have in their private life. This leads to an increasing overload of duties and a decrease in work efficiency.
If digitalisation is to be around for decades, why not take advantage of it now and spend extra time on what you love most which is developing as a teacher, an academic coordinator, and a mentor of your students, helping them along their way to gaining knowledge.
Would you like to learn more about how to automate the most tedious tasks you face every day in your work? Contact us and get a free consultation based on the individual needs of your language school.