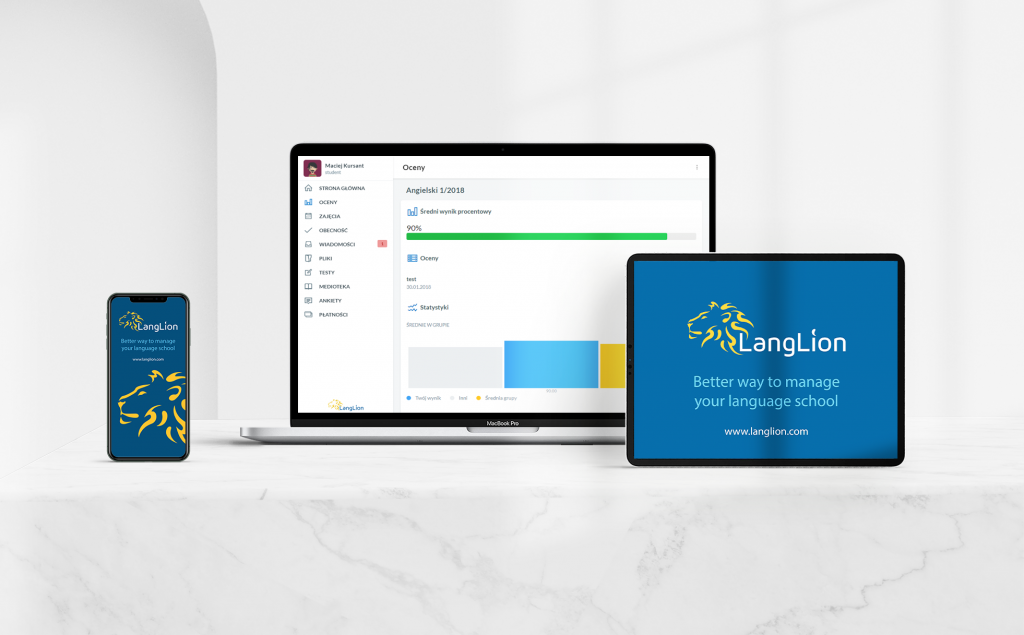 September is the time when students and teachers return to school with new energy and optimism. The beginning of the school year is always a special moment, full of hope and expectations. For language schools that teach foreign languages, this period is particularly intense and demanding. Therefore, it's worth considering how to make school management easier and ensure a smooth start to the school year. Keep reading to learn about the benefits for students that the LangLion Platform provides!
Perhaps you are already using our system and need guidance on how to present the benefits of its use to parents or students? If so, you've come to the right place! In this post, we explain why it's valuable for students to use the LangLion Platform. At the end of the post, we also have a surprise for you. We hope you find it helpful!
Get to know the LangLion Platform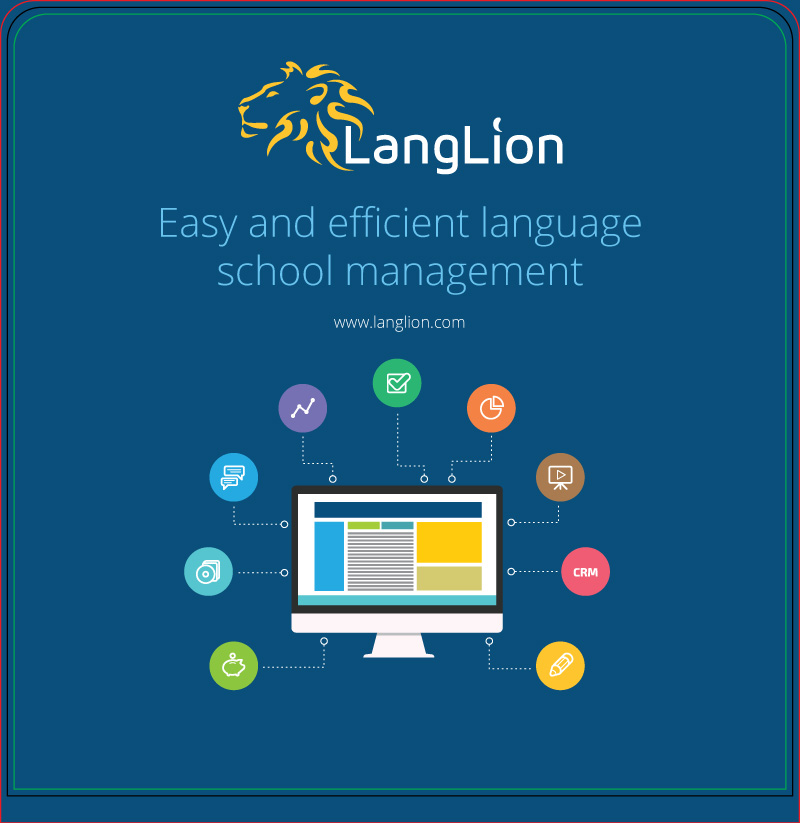 The LangLion Platform is a user-friendly, intuitive tool that will help you organize your work more efficiently, from basic administrative tasks to financial monitoring and student management. All you need is internet access.
The platform offers a wide range of modules that you can combine according to your specific needs. It works exceptionally well for both smaller schools and franchise networks. It can increase your school's profitability and reduce administrative costs. It provides financial control, helps enhance the quality of teaching, and boosts student loyalty.
The fees for using the LangLion Platform are transparent and based on the number of active students and selected paid modules used by the school in a given month. You can check the current pricing here.
If you're wondering how to get started, we recommend starting by testing the LangLion Platform for free. Simply fill out the form on our website, and we will provide you with access to a free trial version that allows you to try the system for 14 days.
Benefits for students
Why is it worth logging into LangLion and what benefits does it offer? Right now, you can have the LangLion app for students on your phone and use it when it's convenient for you.
Check out the features that can help simplify your daily tasks. With the app, many of them are right at your fingertips!
Online contract signing
Thanks to LangLion, the process of signing contracts is much easier, which will certainly be appreciated by students. With online contracts, you will save time because you no longer need to manually enter data into each contract. Your students don't have to print the contract, so it's also a time-saving convenience for them. Additionally, the chances of finalizing a contract are higher because the signing process is so easy and convenient.
Online payments
To enhance payment convenience, our system offers the option of electronically settling fees. With easy-to-use payment methods such as PayU, Tpay, and PayPal, students can quickly make their payments. The fees are immediately credited to the account, and the system automatically generates a transaction. Online payments streamline the process and allow students to pay for the course at any time, without the need for a traditional bank transfer, which takes considerably more time.
The possibility to join online lessons
Online classes provide students with the opportunity to learn outside of the school premises. Creating online lessons using the LangLion Platform is very simple, and students can join the classes with just one click. Our system is integrated with several online lesson service providers, such as Zoom, ClickMeeting, Citrix GoToMeeting, and BigBlueButton. There is also an option to paste a link to a meeting created through another provider.
The possibility to join online lessons
The LangLion Platform also allows for monitoring progress in learning. Students and their parents can check attendance and grades (if the school provides them) in real-time. Furthermore, the system provides insights into individual lessons. You can see how many lessons have been conducted, how many have been canceled, and how many are left to be completed. There is also an option to review materials and files related to the classes.
Check out the LangLion for Students app guide!
We've reached the end of the post, so it's time for the promised surprise! Now, the guide for the LangLion for Students app is also available in video format 🤩
If you want to read more about the LangLion app for students and parents, click here 🦁