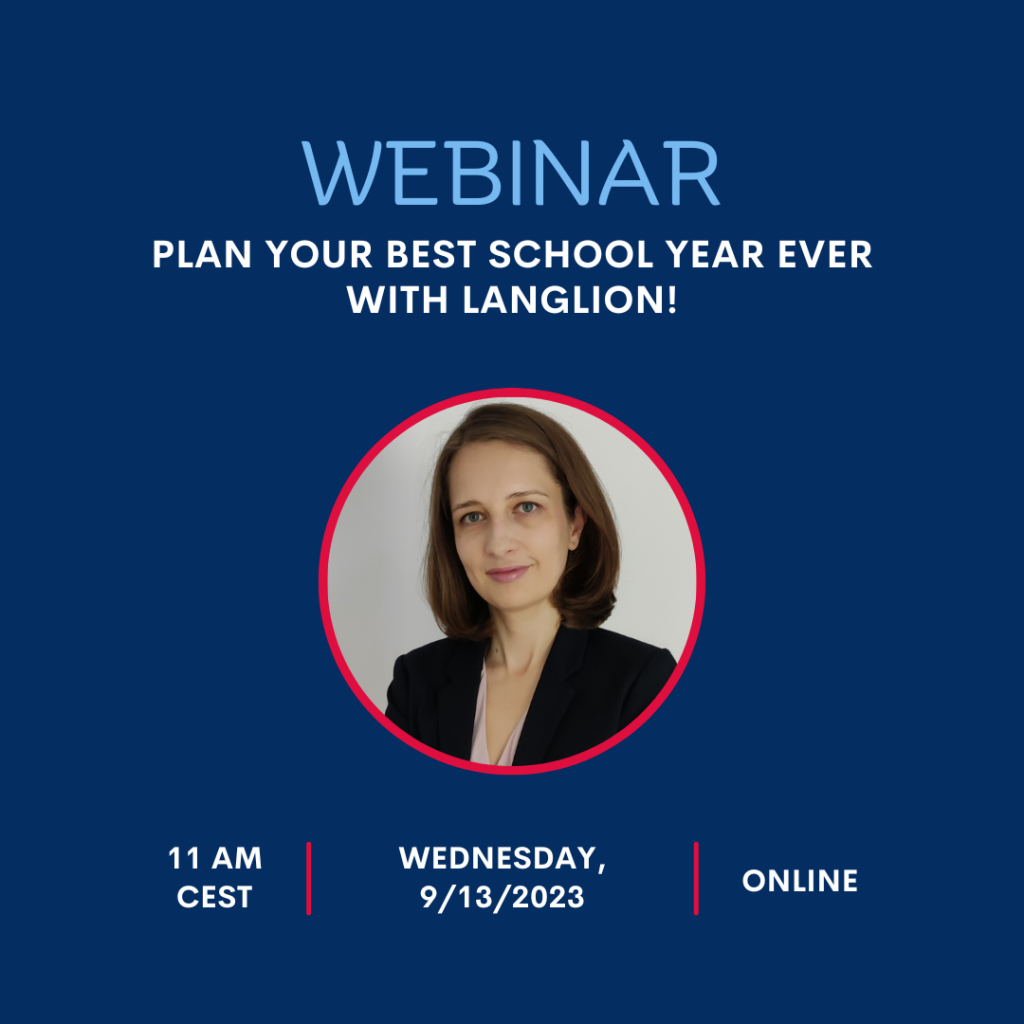 We are starting the new school year and that means a lot of work! How can you streamline your everyday tasks with the LangLion Platform?
Get to know our user-friendly, intuitive tool and find out how it can help you organize your work more efficiently. You can manage all the administrative processes in one place; it allows you to create the timetable, sign contracts online, monitor the payments from your students, and much more. Thanks to LangLion, you are able to increase the profitability of your school and reduce administrative costs.
Register Here
🗓️ Date: 9/13/2023
🕒 Time: 11 AM CEST
📍 Location: Online Webinar
Join Katarzyna next Wednesday as she talks through and shows you the features that will make your work easier 🤩
The number of spots is limited, so register soon!