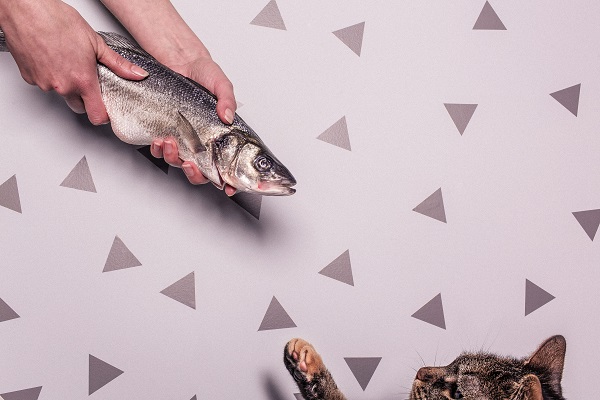 Finding the right employee –  a teacher, a methodologist or a secretary is not an easy task. The holidays are a time when you have the opportunity to reflect on your staff. Or maybe you need a good salesman? In this article, you will find some valuable advice on the recruitment process in a language school.
1. The bait
---
Remember that your ad should not only contain real information but also it needs to encourage prospective employees to apply just for your job. Therefore, take care of the basic elements of its announcement.
What should necessarily be included in the job offer?
The name of your language school, together with a brief description of your business and a link to a web page – candidates want to know who is their future employer
Position – precise determination will help you find the right employee. For example, if you are looking for Spanish teachers don't hesitate to highlight such an information
Your expectations of education and experience  + the description of the responsibilities.
Useful tip: if you are looking for teachers, remember to post basic information about the expected level of education and age of the students who would be taught by that teacher. When looking for a secretary, be sure to list the most important responsibilities of this position.
Time and place of work – in the case of the teachers, it is important for them to know whether the courses offered at your school are taught at customer's home or in the school's premises, and what are the working hours. For example, not everybody would like to work on Saturdays.
Information about specific work conditions – you can inform the candidate about what teaching materials you provide, is the access to the Xerox unlimited,  is there a laptop included, bonuses, training and other benefits.
Rates – if possible inform about the salary that they can expect
How to submit a CV – inform the candidates about possible ways for submitting applications and about the required documents.
Important! – avoid content that could discriminate the applicants because of their gender, age, nationality, sexual orientation or disability. This way you will not only obey the law but also create a positive image of your business.
2. Where should I cast my rod…I mean to post an Ad
---
First, try the freeways to attract new employees. Post a job offer on your website. A special subsection for candidates is a good idea.
With the help come the social media, where you can post your free ad. Find the groups on Facebook for teachers and post an ad there. It is possible that someone will immediately speak to you in the chat, so you can verify his profile and possibly invite for the job interview.
One of the language schools tried to reach new teachers through their students! They have a great deal of experience with the teachers and can sense a good one. For students that recommended a good teacher, they offered a 10 percent discount on the course. Bravo for an unusual recruitment 🙂
You can use the recruitment portals, which bring together in one place the people who are looking for a job. Some of them offer free advertisements and charge only for highlighting the offer. On some sites, you need to buy a display package that lasts for usually 14 to 60 days. Do not forget also about the industry portals.
3. The ideal candidate
---
Analyze who you are looking for the job. Determine what experience, skills, and personal qualities, depending on the position, your new employee should have.
Teacher
The profile of your language school determines what kind of person you need. Do you have courses for children? Or maybe you're a school offering corporate courses.
If a teacher gets a group aged 5-11 years, he does not necessarily need to have a pedagogical education. It is important that he has a passion for working with children, is creative and has a million ideas to combine learning with fun.
Offering courses to a senior manager lead by a beginner teacher can cause some uncomfortable situations. The teacher that conducts classes in-company should be primarily experienced in business, shall be demanding and always prepared.
Secretary
An employee of the Secretariat is an extremely important person in the school, due to the fact that the student after first contacts was with him/her. In addition to the experience in office work and willingness, it is very important that the candidate shows positive attitude and kindness. The secretary not only takes care of office and data. He/She sometimes needs to be a vendor. 
In what sense? That person encourages to sign the contract.Pay attention to whether he/she is polite and has a knack for the sales. It is always worth to offer the person a bonus (it can be money or a free language course at your school) for good sales results.
Remember that the office worker must demonstrate knowledge of the new technologies (most schools use the systems for the management of language schools that automate the work of the secretariat) and sometimes social networks (managing page on Facebook).
4. How to finish recruitment? 
---
Remember that the process is time-consuming. There will be a lot of CVs but how to choose the right candidate? At the beginning focus on the skills, check whether the applicant meets the basic requirements – education, certifications or experience. Do not reject candidates who do not meet all your expectations, because during the personal interview may be a candidate will demonstrate extraordinary personality which is more important than the ability create the formulas in Excel.
During an interview, pay attention to the candidate's previous teaching records/practices, internships. Even if a person does not have a 2-year experience in conducting language classes with children, ask him about ideas for the workshops and preferred methods of learning. Ask, for example, the question: How to deal with a student who does not want to learn English, but his parents are forcing him to? Those questions do not need to have standard responses, but thanks to them you can find out what kind of person your future employee is.
| | |
| --- | --- |
| | Useful tip: A good way to check a candidate for the teacher at a language school, is to let him show his skills during an improvised lesson. |
During an interview, remember to be positive and leave a good impression on the candidate. Today, a good atmosphere at work is highly demanded and can affect your candidate decision.
5. Once you catch a goldfish you need to take care of it 
---
You're probably aware of the fact that recommendations are the core of your business. Therefore, respect every person you invite to speak, regardless of how the interview goes. A nice gesture, after you finish your recruitment process, is to send a message with the assessment.
Browsing the forums, you may come across posts like this one:
How was the interview at school X?
– I waited for a response but never got any
– Not even a word of explanation…
You can change it! 🙂
When recruiting a new employee, always keep in mind that it will be a representative of your language school. Therefore, he should not only have relevant education or experience but also should project the image of your school.
We wish you fruitful recruiting!