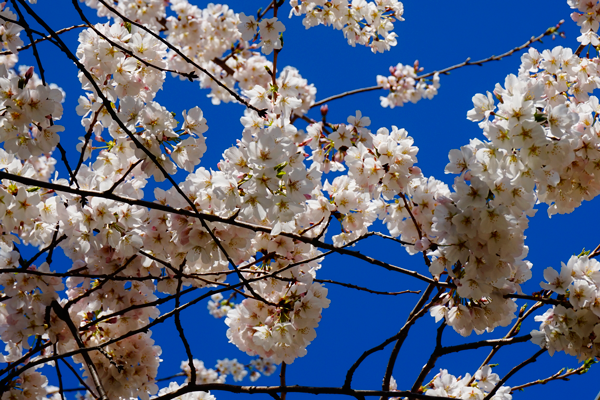 Since the last update, it has become warmer, a few conferences have been held, and students have learnt a lot in your schools. During all that time our technical department has been also analysing clients' suggestions and has made many positive changes you can read about in the article below.
Displaying the number of notifications and new messages in the Communication section

---
Via LangLion Platform you can easily communicate with students, their parents, teachers and other system users. Besides messages sent over the platform, to student's e-mail address or via an SMS, you can send notifications about changes in the system.
We highlighted the Notifications' history, owing to which you can check the list of notifications submitted for sending or already sent. From now it has become a separate sub-section in the Communication section.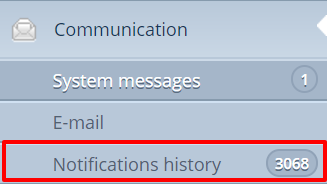 Moreover, the notifications' counter, which is updated on ongoing basis, has appeared.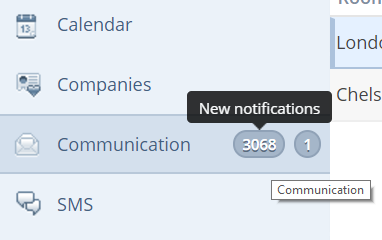 Importantly, notifications' settings have been moved from general settings to the settings of the Communication section.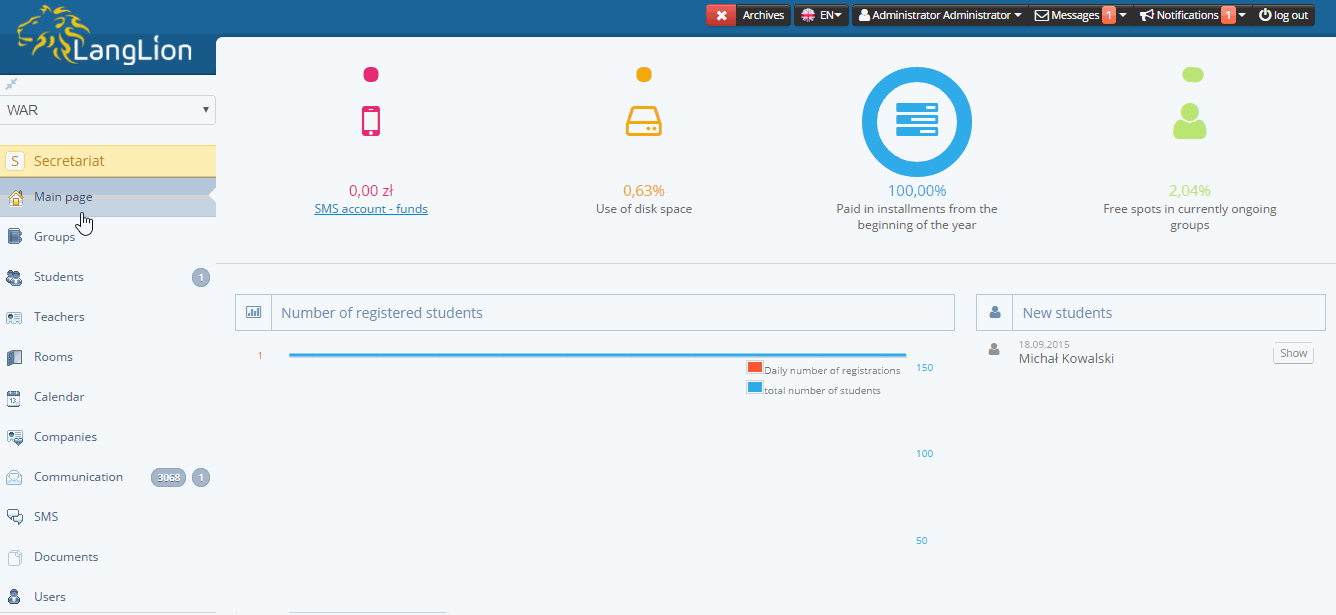 The option to edit the "Language" box in the registration form

---
It can happen so that students signing up for the school have not chosen yet the language they want to learn or they decide to change the language they have chosen.  Starting with today's update, in the registration from you can check the "Language" box as a required one or not to display it at all by unchecking it as a "visible text box".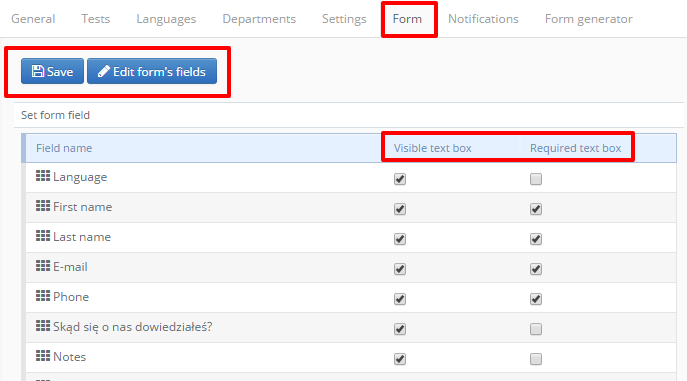 What is more, you can edit the language selected by a student by entering general information about the given student in the Secretariat section.

Automatic transfer of the profile data of teachers and students

---
Each user of LangLion Platform has individual data. Full name is required, while the remaining data, such as the e-mail address, telephone number or address are optional. From now on, the profile data of a given teacher and student (e-mail address, telephone number) will be automatically transferred to the Teacher's Panel and Student's Panel. Owing to this facility they will no longer have to supplement them on their own.
Importantly, those data can be different than the ones in Secretariat section. Teachers and students can change them freely in the Profile edition after logging on at their account.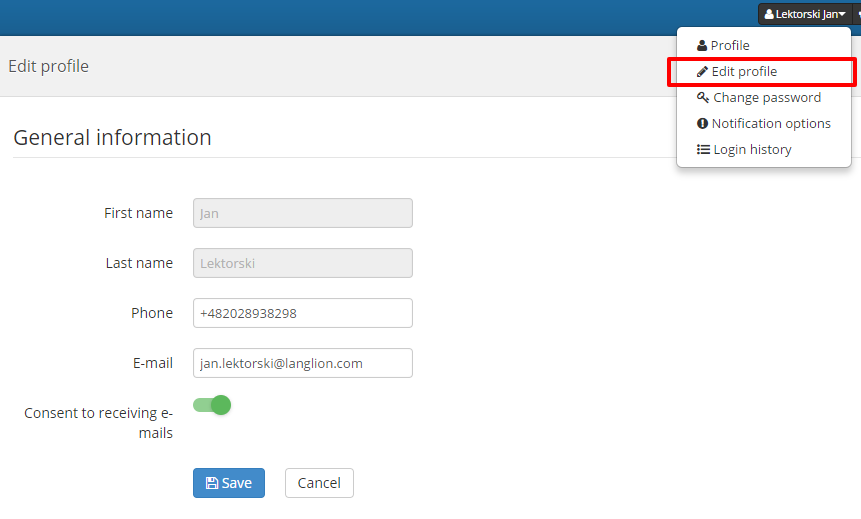 Info about materials or additional services added in student's and parent's Payment section

---
To facilitate control over payments to students or their parents, the summary of payments on the transaction list displays also additional materials and services, e.g. a textbook.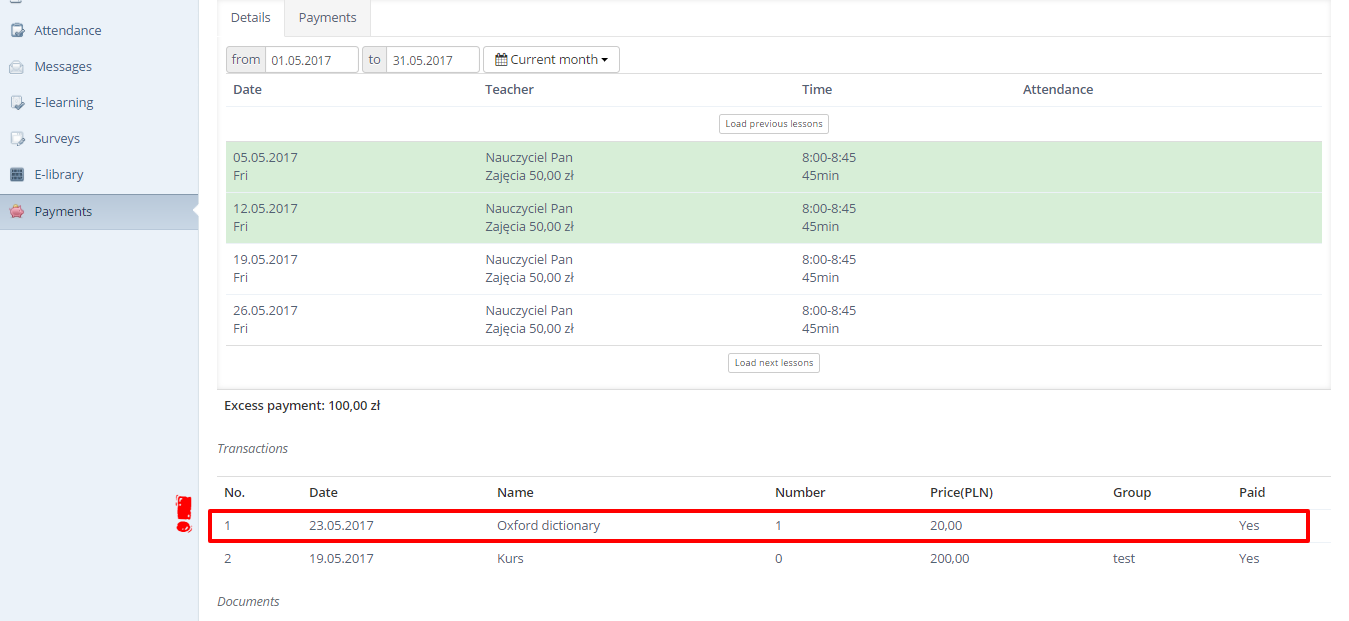 New variables added to "Others" document template

---
When we create a template of a document not being a standard contract or certificate, we can choose additional variables:
parent's first name
parent's surname
contract number
issuing date
They are useful – for example – when we create a contract termination document for a student.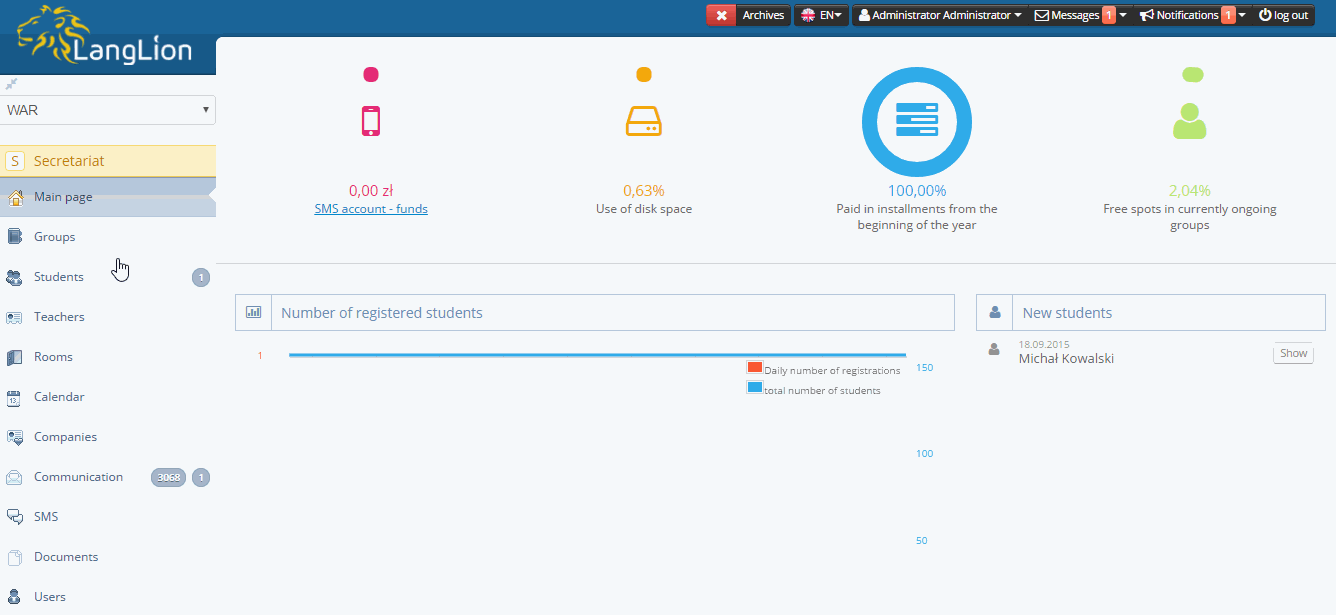 The option to add CAPTCHA to the registration form

---
If it happens in your school that the registration from is completed by fictional people, you can add CAPTCHA to your course registration from. This is a security against spam, owing to which the form can be completed solely by people copying a text from an image.
See how to add a security feature to the registration form: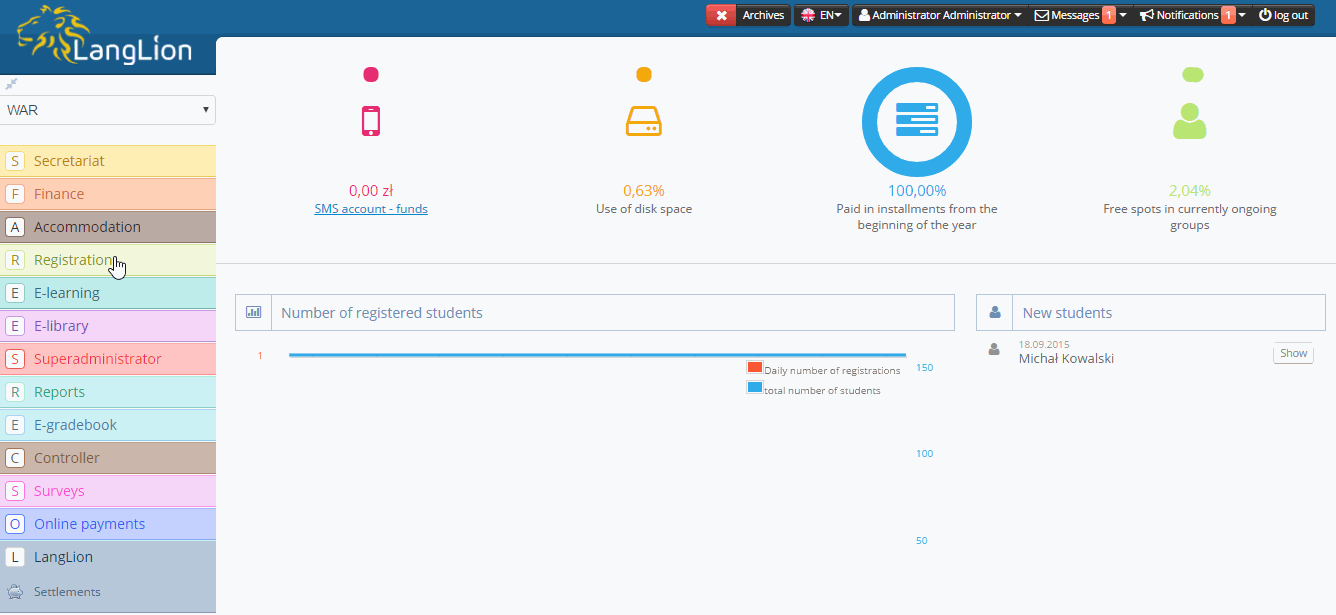 Thank you for all suggestions you have made. We work all the time on new ideas and we change the system in accordance with our customers' needs. So let us know whether the changes are useful for you.