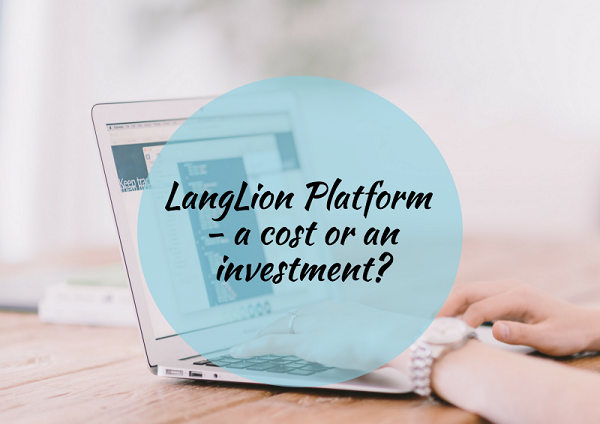 Have you been wondering about what IT solutions would be good for your school? LangLion Platform – a modern system, designed especially for language schools, supports everyday tasks and helps you make progress. In this article we will explain what you, your teachers, office staff and students can gain by implementing LangLion at your school. Is it worth your attention? Absolutely! 
What is LangLion?
LangLion is a fully comprehensive Platform for language school management.  It's the answer for unefficient and out of date software solutions like: Excel spreadsheets or old CRM systems. LangLion Platform is cloud based, so it's availabe at any time and at any place, just like a regular website. You just need a browser and Internet connection. After signing up, the basic version of the product will offer you 4 standard functionalities – Secretariat, E-gradebook, Reports, Virtual classroom. However, it is always worth a while to check out the additional modules.
In order to check the price, you can use our pricing to calculate the monthly fee. It depends on the modules activated and the overall number of students. For the purposes of this article, let's take the price for 100 students, in the basic configuration. That's 57,40 EUR gross.
See what each of the available modules can give you:
---
Secretariat
"Secretariat is (after myself), the biggest fan of the Platform."
price: Included in the basic fee
---
Saves time and automates your work. You can manage students, teachers, groups, generate schedules and issue documents in one place.

---
E-gradebook
"Fantastic tool for communication, motivation and for analyzing course effectiveness and students' progress."
price: Included in the basic fee
---
Communication and availability. Check the attendance, give marks, without limits search learning materials, check the calendar, grades, payments for students and their parents.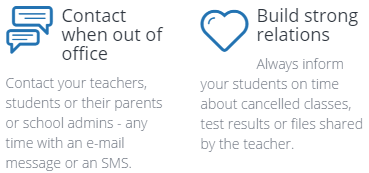 ---
Reports
"LangLion is a great tool for supporting the school's management (…)"
Price: FREE
---
Analytics and prognosis. Easily decide which courses are worth keeping in the offer. Monitor sales and teachers' efficiency with easy to use tables.

---
Virtual classroom
"Great for on-line schools, but also serves it's purpose in classic schools (…)
Price: FREE
---
Mobility and convenience. Teach students online with the use of microphone, camera and a virtual whiteboard. Optionally you can record each lesson for absent students or for quality review.

---
Finances
"(…) it can provide much more control over the finances at school."
Price: +23,92 EUR
---
Full control and transparency. Easily charge your customers, pay your teachers and manage the debtors.

---
Registration
"We wanted to give our clients comfort when they're signing up."
Price: +9,57 EUR
---
Comfort and order. Connect your website with LangLion and get up to 40% more sales opportunities. Create registration forms and place them on your website.

---
E-learning
"Teachers, students and parents have unlimited access to the information and classes materials…"
Price:+14.35 EUR
---
Share learning materials, evaluate the students with interactive online tests.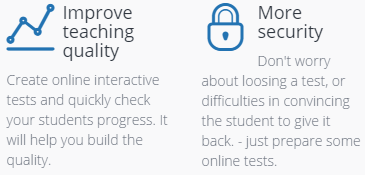 ---
Surveys
"We always provide the best for our students, so choosing LangLion was just a matter of time"
Price:+9,57 EUR
---
Research and optimization. Use anonymous surveys to ask your students, their parents and teachers questions about your school's quality. Easily analyze the scores and decide what's the next step.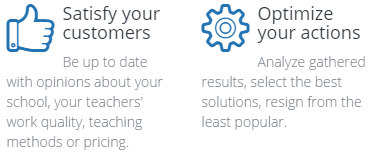 ---
E-library
"LangLion helps to plan the work ahead and optimize the procedures"
Price:+9,57 EUR
---
Keep your resources in order. E-library allows students and teachers to reserve items from the database. You can control who is in possession of certain items and never will loose track.
---
There are other features waiting for you!
We are well aware of the fact that building strong, long-lasting relationships with students is not an easy task. Mainly because a standard course includes classes twice per week. That means little contact between the staff and their client. LangLion will help you with that as well thanks to SMS messaging system thanks to which you will be able to send automatic notifications directly to your clients mobile phone.
That way, you will quickly inform the students about the late cancellation, a substitution, due payments or you will send out a reminder about a new offer to your former clients. Your relations will improve and perhaps some of the old clients will return after seeing a text from you.
How much will it cost me?
There are two types of the messages – ECO and PRO. Prices are different for every country. Please ask us if you're interested.
---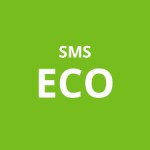 SMS ECO
Price for Germany 0.12 EUR
In the Sender's field – random number
160 characters minus the school's name
No guarantee of the instant reception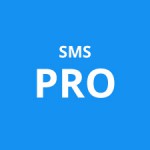 SMS PRO
Price for Germany 0.24 EUR
In the sender's field – school's name
160 characters
Guarantee of the instant reception
---
Why should I trust a cloud-based solution?
It's a very convenient solution, as everything that is located in the cloud, can be accessed from any computer at any place. The only thing you need is web browser and Internet access. There is no need to install any other software or invest in expensive installations like servers or backup disks. Implementing our software is completely free, and you won't be needing any IT specialists on site, pay for updates or patches. LangLion is like a tailored suit, we cut it out for you. It's a flexible solution so you can always change your mind about the modules that you want to use. You'd like something special? Just ask us, and we will see what we can do about it.
Who are we?
---
If you are our client:
If you're interested in testing one of the modules that currently is deactivated on your Platform, you can test such a module for 14 days without any cost involved. Just click on the module you'd wish to try and follow the instructions. If you need more information please contact our support.
---
If your not a client:
If you haven't signed up yet, you can test all the features of LangLion during a 14 days trial. No costs involved, no strings attached, no credit card data required. To start a trial click HERE.
If you wish to learn more about the Platform you can also schedule a presentation with our sales manager. Click HERE if you want to meet one of us.
---
We are the leaders on the European market, our software is the most complex one as it's used in various countries it is very universal. LangLion is a flexible company that adjusts to the market realities and treats each customer individually. If there is something that LangLion can't do, tell us and we will check if we can create a new function for you. We are happy to negotiate and discuss, always ready to improve our product. We often update the system and each quarter present new solutions. We are fast, efficient and very friendly.