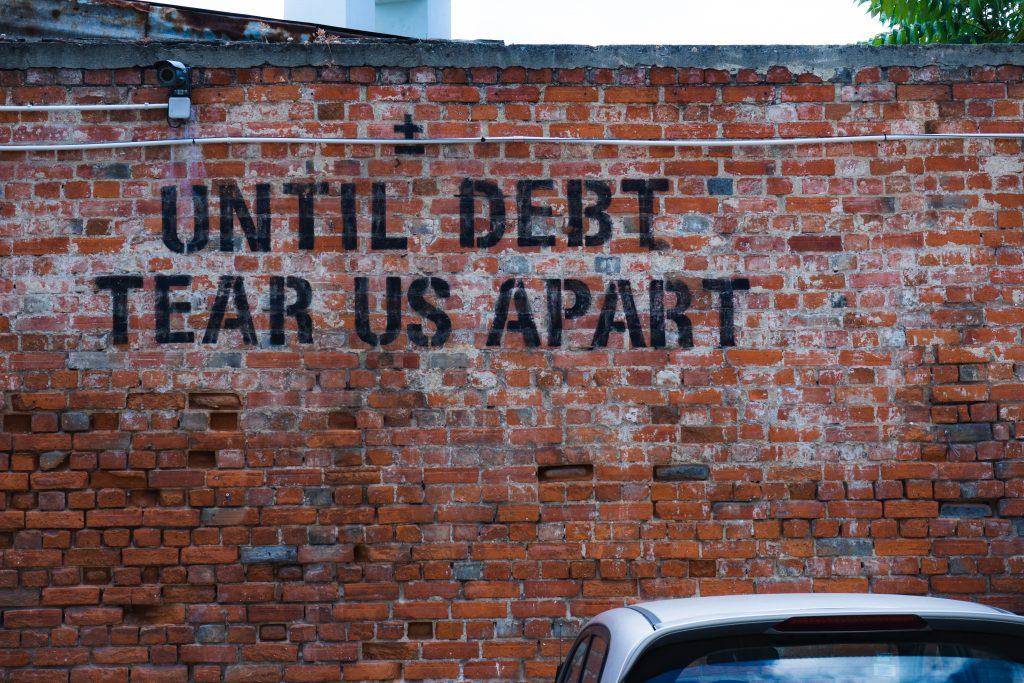 Students-debtors are among the most frequent problems encountered by language schools. Experienced companies most often have already found – using a trial and error method – a way to minimize the losses attributable to unreliable partners, although this is certainly not a rule. But it is our observation that the schools that are just starting their operation, acting under the stress of other important matters, such as soliciting the clients, advertising, marketing, teaching methodology, fail to take into account debtors as a serious business risk. Meanwhile, according to statistics, one young company in three closes in the first year of operations, most frequently due to unprofitability. Perhaps some of them would survive if they were better prepared to work with debtors.
First – prevent!
It is possible to avoid many situations with students failing to pay if you apply proper precautions – both formally and financially.
A well-designed contract with students – of course you are bound by the rules imposed by consumer protection regulations, but it is worthwhile to incorporate in the contract a provision to the effect that resignation from a course does not exempt students from making the payment (proportionally to the classes that took place until contract's termination).
Collection of payments for classes in advance – if you make settlements with a student per each hour, the best solution is to make them pay for classes in advance, for example for a given month. But if you opted for a fixed price for a course (which in my opinion is much easier to manage, particularly when there is a large number of students), the best solution is to make students pay for the entire course in advance, even before classes start or immediately after start of the course (and with some advance payment made). If you offer payments in installments, schedule them is such a way that you receive payment for the course as soon as possible, e.g.:
✔ half of the price payable in September the other half in November,
✔ 5 installment payable month after month, and not extended until June.
Discounting the last installment – owing to resignations when summer holidays are coming, the last installment is often most difficult to collect. So you had better make that payment as low as possible – if a client resigns before the end of the course, they will automatically not obtain a discount from you. Perhaps this will also motivate them to stay until the end of the course.
Flexible payment forms – the option to pay both with cash, card and by bank transfer should be a norm. Increasingly popular becomes also the option to make online payment via some online fast payment processor, e.g. Pay Pal.
If you use the LangLion Platform, you can take advantage of integrated Online Payments; using their e-register accounts, the students will be able to pay at once with a single click for the installments.
Information about payment – make sure your students have full access to transfer data (name of the school, account number, amount and due date) and know what the transfer's title shall be. It is worthwhile to incorporate such pieces of information in the contract, but this will not suffice. We do not check a contract with Internet provider to check where and how much money we are supposed to transfer 🙂
Cohesion and predictability – those features shall characterize your contacts with students. You have to watch out for the payment deadline and respond immediately when any delay happens. Enter the fixed timeframes in your calendar, and send on proper days the notifications and reminders of payments to your clients; and remember – on such a day there is nothing more important on the TO DO list!
A client should be aware that if they do not pay, the school will take steps to recover the receivables and that it will not give up. An exemplary solution is when the payment deadline reminder is sent approximately 3 days before, on the deadline day, and then 5/7/10/15 etc. days after the payment deadline. If the payment is already long overdue and the client does not respond in any way, we should take further steps as fast as possible.
Give them the last chance – it is always worthwhile to aim at an amicable resolution. Not everyone not paying on time are a fraud. Before you take formal steps, talk in person, call, send one more SMS or write an e-mail with a reminder. If a given student wants to distribute the payment over time – be flexible. Perhaps those are just temporary difficulties, and after their resolution such a person will stay in your school for more courses?
Second – act fast and hold them responsible!
If despite all efforts taken, a situation comes about that a student does not want to pay the money they owe us, or they cannot be contacted, you need to take more resolved steps to recover the overdue payments.
Suspend the individual course or deny participation in group classes – school owners often think this is the last resort and they feel uneasy to do so, particularly when they teach children. It is true, this is not child' fault that their parents failed to pay for the classes but remember that it is not you who should feel guilty – those were the parents who made their child be in such a situation. Naturally, I am not suggesting to remove a child from a class in front of the entire group, but it is worthwhile to advise the teacher to tell the child after the class to go to the secretariat; or tell the child that unfortunately for formal reasons it cannot continue attending the classes and should ask their parent to contact the school. Your debtor may be even unware of the fact that have the right to terminate the contact with you and not to pay for the course until the end of the year, so it is also worthwhile to communicate this clearly. Remember that you pay from your own pocket for the classes you deliver without collecting a payment, and at the same time you increase the debt of the other party.
Pre-court request for payment – it is not relevant in legal terms, but is often effective. It lets you signal that the stage of mild persuasion is over and the next step will be a lawsuit. In the Internet you will find many specimens of such a letter. Remember that for any delay you are also eligible for statutory interest.
An official letter from a law firm – in the case when the debtor is not a private person but a company, you may ask a law firm for assistance in recovery of the debt. It is worthwhile to reach for such a solution when larger debts are at stake.
Filing a lawsuit – if the attempts to achieve an agreement with the debtor failed, the next step is to file a lawsuit against them requesting issuing of a payment order. Depending on the country, the court shall issue a payment maturity order on the basis of documents' analysis without presence of the parties and performance of a hearing. When debt payment order is issued, you may go to the bailiff.
How do you cope with debtors? What methods have you developed across the years? Has it ever happened to you to go to court against a debtor? Remember to share your experiences in the comments.